There have been many news articles about the slowdown of the Toronto housing market, and many industry prognosticators are predicting a crash. While it's easy to think that a few slow weeks are a sign of something larger, a more thorough analysis reveals that the Toronto market is still very strong. This is more likely just a temporary pause, and here are five reasons why prices and activity in the housing market will soon bounce back and continue to climb.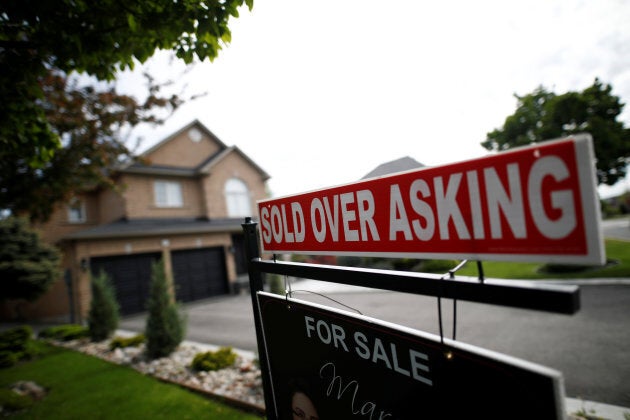 1. For the majority of home buyers, nothing has changed
The Ontario Fair Housing Plan which was launched on April 20 consisted of 16 different strategies to make both home sales and home rentals more balanced between buyers and sellers. The thing is, none of these strategies will have any impact on the majority of home buyers today - that is people who live in Toronto and are buying a home to live in. All of the other factors are still the same, such as historically low interest rates, a strong economy, and a constant influx of new people and businesses moving to Toronto. In short time, both buyers and sellers will realize their situations haven't changed with the new rules in place, and resume the same activity that was happening prior to April 20.
2. Foreign buyers represent a small percentage of the market, and a tax won't stop them from buying in Toronto
Probably the most ambitious part of the Ontario Fair Housing Plan was the 15 per cent tax on foreign buyers. On the surface it may seem like this alone could cool down the market, but it will really only have a modest effect. The most recent study from the Toronto Real Estate Board says that only 4.9 per cent of buyers in Toronto are from overseas, and while the number is not exact, we can be sure that foreign buyers only represent a small percentage of all transactions. The 15 per cent tax may seem very high to some, but someone looking to buy a property overseas is not the average home buyer. With all the turmoil and uncertainty in the world today, Toronto real estate represents a very safe investment, and many investors will look at the 15% tax as simply the cost of doing business.
In August of last year, Vancouver implemented a very similar set of rules, including the 15 per cent foreign buyer tax. It definitely had an effect there initially, and similar to Toronto, Vancouver saw prices drop up to five per cent within the next five months. From there, things settled down, and activity is now back to previous levels with prices setting new records. All the new rules did in Vancouver was hit the pause button for about 10 months, and now the market is just as active as it was before. If there is any real estate market in the world that would serve as a good comparable to Toronto, it would be Vancouver, and it is clear that the changes they made there won't have any long term effects.
Toronto consistently ranks as one of the top cities in the world to live, so it's no surprise there is such demand for real estate here.
4. Haven't we heard this before?
I've worked with people buying and selling homes in Toronto for over eight years, and it seems like every month there has been a new article about how the Toronto housing market will crash. As far back as 2009 you can find opinions from major banks saying that the Toronto housing market is overvalued by 20 to 30 per cent, and that a crash is imminent. In that time prices have almost doubled. As I wrote about in a previous blog, these high level analysts don't take into consideration that home sellers have emotions, and will refuse to sell for a loss.
Most home owners don't treat their home like they would treat a stock they've invested in. We are seeing this in the current market as if sellers aren't getting their price, they will either be patient and wait until a buyer comes along, or they'll just choose to stay in their house for longer. A market crash would involve many people selling for a huge loss, and without any other external factors, sellers would rather just live where they are than take a loss on their house.
5. Supply and demand have not changed
This is the most important factor here, as the lack of supply coupled with a huge demand for housing is what has created the current housing market where prices have skyrocketed. While the Ontario Fair Housing Plan does have elements that will increase supply, these won't be implemented for several years, and even then aren't likely to create enough supply to balance the market. Toronto consistently ranks as one of the top cities in the world to live, so it's no surprise there is such demand for real estate here. There are more people moving to the city every year, and this number will continue to increase. Unless there are more rule changes made in the future, or interest rates increase rapidly, the Toronto housing market is just taking a brief pause before prices and activity continue to climb.
Follow HuffPost Canada Blogs on Facebook
Popular in the Community