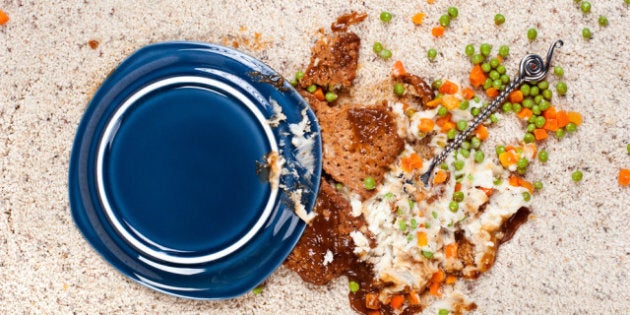 We've just lost our last excuse to eat off the floor.
In simple terms, it doesn't. So it's probably not a good idea to eat that fallen nacho chip or slice of pizza that touched your kitchen floor. According to the video, which now has over 4 million views on YouTube, "five seconds is way too long to wait. Bacteria adhere to dropped food almost immediately," Stevens says.
But that hardwood floor in your living room looks spotless, right? This could be a common reason why 70 per cent of women and 50 per cent of men use the "five-second rule" as an excuse, Stevens adds. Studies have found that even though surfaces look clean, they are filled with bacteria we can't see. One study from the University of Arizona found that about 90 per cent of shoes have fecal matter on them — think about that when you let people wear their footwear in your house.
Do you ever follow the "five-second rule?" Do you still plan to now? Let us know in the comments below:
WATCH: The full video with Vsauce
Popular in the Community