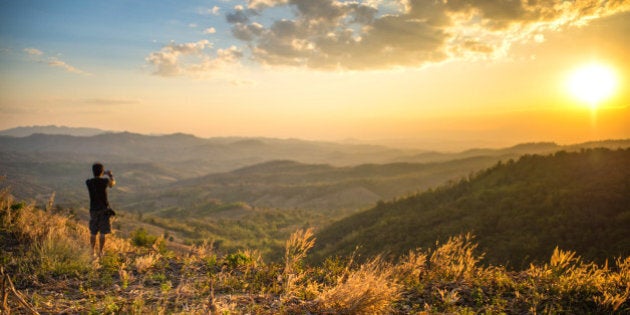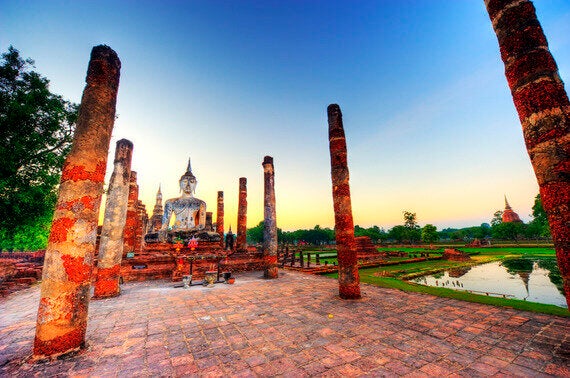 It's easy to plant yourself in Bangkok for your entire trip to Thailand. It's true, you'll never run out of things to do, flavors to taste or Singhas to sip. However, spending your entire Thailand visit in Bangkok means you're missing out on some of the country's greatest destinations. These five Thai towns and cities are just as impressive as Bangkok, if you can peel yourself away from the capital city.
The name Sukhothai means "Rising of Happiness," and this former capital of Thailand is guaranteed to put a smile on your face. The picturesque city in Lower Northern Thailand is now the capital of the Sukhothai province, welcoming visitors with its Sukhothai Historical Park ruins, Sangkhalok Museum and ancient Buddhist temples. Visitors are encouraged to take the 1-hour-long drive north of the city center to the Si Satchanalai Historical Park to explore the fairytale-like ancient grounds on bicycle.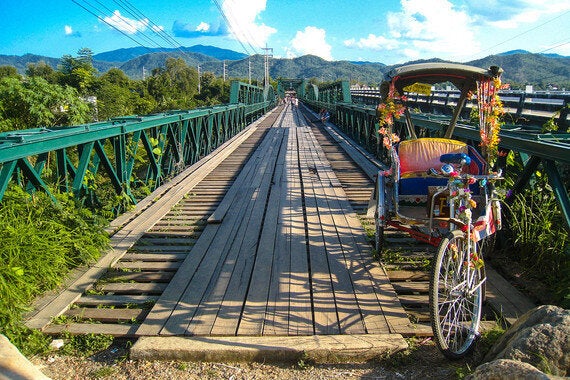 Most travelers who do venture outside of the capital city find themselves in Chiang Mai. However, it pays to keep traveling north, roughly 85 winding-mountain-road miles, to the small hippie town of Pai. You'll need more than a day to explore the quirky shops, soak in the nearby hot springs, dine on healthy Thai and international eats, snap photos of the Pai Canyon and take a yoga class among some of the world's most picturesque natural scenery. The dizzying 3- to 5-hour drive from Chiang Mai is well worth the journey to this small village full of character.
Krabi is no stranger to tourists. The town's location -- steps from the turquoise Andaman Sea, just a short boat ride to more than 100 offshore islands, and nestled among limestone cliffs and mangrove forests -- makes it a hotspot for anyone who loves the outdoors. In addition to postcard-worthy beaches, waterfall hikes and seaside rock climbing cliffs, Krabi offers an abundance of traditional eateries and accommodations for all budgets. Hop aboard a boat to Railay Beach, and you'll find yourself on a stretch of sand and sea that's so dreamy you'll have to pinch yourself.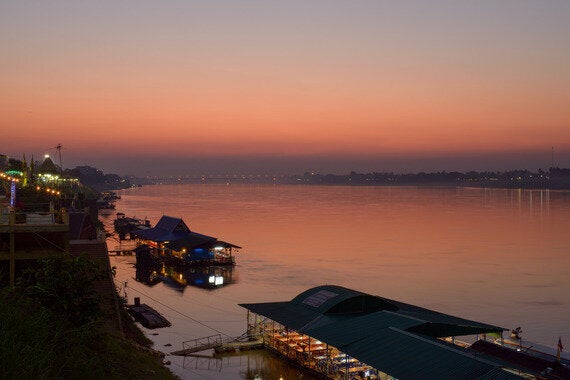 The Mekong River is the 12th-longest river in the world, and the unassuming town of Nong Kai rests along its banks. However, this town's more low-key atmosphere doesn't mean it lacks charm or historical importance. Visitors who venture off the beaten path to Nong Kai are welcomed by the mystical rock formations of Phu Phra Bat Historical Park and the powerful Wat Pho Chai and Wat Khaek temples. Nong Khai is located in the northern province of Isaan, which is known for its unique cultural identity and unforgettable people.
Few travelers make the 5 hour drive northwest of Bangkok to Sangkhlaburi, and those who don't are missing out. This small town in Thailand's Kanchanaburi province is one of the best places in the country to dine, unwind and explore numerous cultures at once. The Karen, Mon, Lao and Burmese ethnicities actually outnumber the Thai in this melting pot of a town, which means you enjoy some of the country's most vibrant street markets and restaurants alongside ancient architecture and cultural sights. Don't forget to pay a visit to Wat Wang Wiwekaram, a temple that is known as the country's spiritual center for the Mon people.
Follow HuffPost Canada Blogs on Facebook