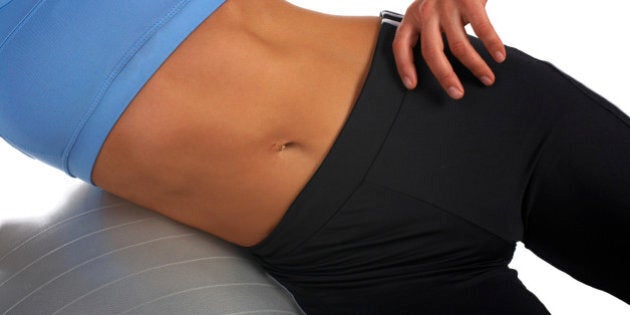 Recently, our clinic expanded to include pelvic health treatment. As outlined in this recent blog, we quickly discovered that many women in our community were living in silence with pain, incontinence and discomfort while both training and in everyday life. The good news is all issues are treatable with proper care.
As a new pelvic health physiotherapist, I am eager to educate, communicate and change the way pelvic health issues are currently addressed. It is not until we openly talk about this important health issue, that change will start to happen.
I have learned so much during my education for pelvic health physiotherapy but today I want to talk about things that I have learned from treating some amazing women. The team and I at Taylored Training will work tirelessly to continue to change the way pelvic health is thought of and treated!
Here are some of the major themes I have realized in my practice to date:
1. There is a lack of direction to guide women back to training postpartum. Most women have no idea what they should be doing to recover postpartum. For many women, especially with their first child, they are so overwhelmed with taking care of their new baby, learning how to breastfeed and a whole host of new challenges that they very rarely think about their own health and well-being. A clear plan and partnership with a pelvic health physiotherapist can be instrumental in helping new moms during this challenging, emotional and stressful life transition.
2. Women are often afraid to discuss pelvic health issues. Many women I treat find the topic of pelvic health quite embarrassing and have prolonged seeking help in order to avoid the awkwardness of the situation. I 100% understand their hesitancy, which is why we do our best to make our patients feel extremely comfortable and safe throughout the process. Before a patient even comes in for the initial assessment in our clinic, they receive extensive information about what they can expect, treatment options as well as very in depth online intake questionnaire to allow them to discuss their issues in a very private manner.
What I didn't realize was how quickly significant improvements in symptoms and quality of life could be seen.
3. My patients who once were nervous to talk about their pelvic health are now my biggest ambassadors. Now that my patients feel better, their confidence and ability to now talk about pelvic health has greatly changed! They are now more open to speak with family members and friends about what they were struggling with and how treatment has changed the way they feel. In fact, I have had a number of patients tell me that they try to find a way to sneak the topic into any and all conversations they can. Amazing and I'm not sure these women understand what a huge accomplishment this truly is!
4. The majority of my patients thought they had to deal with their symptoms and didn't mention it to their doctor, friends, family or partner. One of the main reasons why I'm so adamant on writing and educating on the topic of pelvic health is for this very reason. Though these symptoms are incredibly common, they are not normal and you don't just have to deal with them!
5. The number one thing that I want to share is that with quality coaching and pelvic floor physiotherapy in conjunction with biofeedback, significant improvements in symptoms can and will be seen. Going in to this focused field of physiotherapy I knew that it was a highly successfully way of treating pelvic floor dysfunctions. What I didn't realize was how quickly significant improvements in symptoms and quality of life could be seen.
I remember my very first patient. Both of us were ecstatic when she noticed changes in her symptoms in such a short period of time. This is because we worked together to change her behaviours, aspects of her lifestyle and the function of her pelvic floor muscles. We also used biofeedback which is a critical tool in helping women learn to control their pelvic floor and not to use other muscles to compensate. This is why quality coaching and rehabilitation is so important and if you are seeking help, find a therapist that includes all of these aspects in your treatment.
Follow HuffPost Canada Blogs on Facebook
Popular in the Community