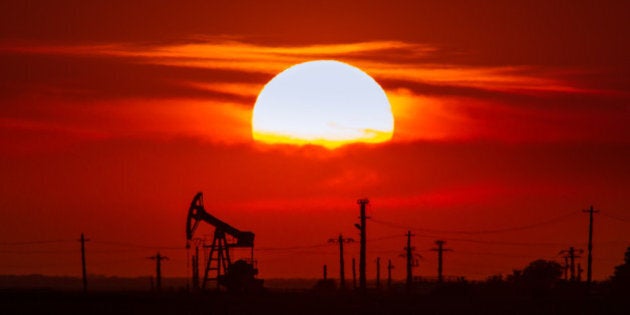 This campaign season, HuffPost Canada is going past the sales pitch, away from the attacks and beyond the ballot.
Our Beyond the Ballot series is deep diving into three major problems facing Canadians: climate change, housing insecurity, and elder care. This election is our opportunity to join forces and figure out how to solve them.
In the context of the current federal election, the damaging effect of climate change on wildlife and nature should be commanding much more attention from parties and commentators.
WWF's 2014 Living Planet Report showed starkly the impact of human activities on nature. According to the world's best scientists, more than half -- 52 percent -- of the earth's wildlife has disappeared since the 1970s. This shocking fact is almost entirely due to human economic activity including widespread use of carbon-based fuels. Escalating greenhouse gas emissions are causing rapid changes to all types of land and marine-based habitats negatively affecting animals, fish, plants, pollinating insects and a myriad of species on an immense scale. The rate of change is also great, adding additional pressure to natural systems and making adaptation close to impossible for many forms of life. The impacts are visible already in Canada's arctic as sea ice is diminishing at an alarming pace.
Although human beings are one of the most adaptable and resilient species, our own health depends on the health of the natural systems that support us. Existing economic disparities within and between countries mean climate change-linked events such as drought, floods, rising sea levels, and melting polar region ice can turn a natural disaster into a humanitarian disaster with the accompanying loss of life and livelihood and shelter.
But there are major steps the Canadian Members of Parliament chosen on Oct. 19 can take to halt these trends.
What do we need from the MPs we elect? Most of all, leadership. We need to hear a Prime Minister of Canada say: "Climate change is an urgent challenge, caused by the burning of fossil fuels. It is harming nature, species, and people. It will create mass movements of refugees, and climate related storms are causing tens of billions of dollars of damage to our cities, their residents and to infrastructure across the country. We are going to act, both because it is the right thing to do, and because Canada, as a country rich in nature and potential, has a special obligation to act."
Here are five things the next parliament could act on, quickly and firmly. In each case the cost is low (or free) and will be repaid over time. In each case the benefits are high, and in each case we are building on proven models and ideas.
Show Leadership in Paris:
The meeting of the signatories to the UN Climate Change treaty (COP 21) in Paris this year is an opportunity for Canada, as an oil producing nation, to commit to embracing solutions that are good for the environment and good for the economy.
We were once an unquestioned leader on environmental issues, hosting critical international environmental conferences in Montreal (on stopping ozone depletion 1987) and Toronto (the first international conference on climate change in 1988). We were a driving force behind the 1992 Earth Summit in Rio and proud signatory to Kyoto. In recent years, sadly, Canada has been known for blocking agreement and for watering down international commitments -- like at the recent G7 conference where Canada's involvement behind the scenes was widely criticized.
Act on a Price on Carbon:
B.C.'s carbon tax has put to rest the false idea that a carbon tax hurts the economy. In fact, B.C.'s economy grew more quickly than the rest of Canada after the imposition of the tax, so one could argue that a carbon tax promotes a strong economy while reducing the use of nature-damaging oil and gas, based on the B.C. experience. Regardless, when even fiscal conservatives are calling for a price on carbon, it is clear that the rearguard action by the fossil fuels industry to fight carbon pricing is no longer convincing. While they are at it, Parliament might just end fossil fuel subsidies, as well. As they say, when you are in a hole and it's too deep, the first thing to do is to stop digging.
The federal government is well positioned to put in place a simple but effective national plan for energy conservation. And the better we conserve energy, the less we need to produce and nature benefits. In Canada's cities, the major share of greenhouse gas emissions is from buildings. Here are two things the federal government can do to dramatically reduce the consumption of fossil fuels through energy efficiency:
Reduce energy consumption in old buildings:
In the 1950's, 1960's and 1970's Canada Mortgage and Housing Corporation (CMHC) helped to finance the construction of apartment buildings in virtually every Canadian city. They were built from concrete, which is sturdy and the buildings will exist for a very long time, but concrete also is incredibly energy inefficient. The City of Toronto's Tower Renewal Program is designed to help the owners, public and private, of such buildings drastically reduce energy use by adding external insulation. Independent engineers have estimated that such insulation would lower Toronto's greenhouse gas emissions by 5 per cent. The challenge to the implementation of the idea has been financing, as the returns, although positive, aren't to private sector expectations. CMHC financing could provide an easy and simple solution, with significant returns from an environmental perspective.
Reduce energy consumption in new buildings:
The National Building, Plumbing and Energy Codes are important ways of setting
aspirational goals for new buildings. These could be updated to reflect state of the art energy efficiency standards, incorporating the best practices from the private sector (like LEED), and from some provinces and cities. A simple example would be to reform the National Plumbing Code, to make it standard for solar hot water to be easily and simply part of all new construction of single family homes, or to reform the energy code to make district energy in subdivisions and ground source heat pumps expected solutions, not a difficult and rare change.
Engage the creativity of Canadians:
A federal government program has been an incredible success -- Sustainable Development Technology Canada (STDC). It helps the best ideas become real by providing critical financing to innovators through a rigorous, tested process.
Recapitalizing STDC and tasking it with finding new creative technical solutions to reduce energy use through conservation and IT, while continuing its current mandate, would be a powerful boost to the entrepreneurial creativity of Canadians. STDC has chosen to ensure that it profits from the success of its investments: over time, the investments will see a payoff, allowing the pool of capital to grow.
Such investments could help to create habitat friendly clean energy for remote arctic communities, for example -- helping end the expensive dependence on highly polluting diesel fuel.
Five clear and simple things our next parliament could do. Each is free to the
government, or any cost is paid back. All of them will produce strong gains in reducing Canada's greenhouse gas emissions, and taken together, will restore our international position of leadership. The only obstacle is making the decision to act. And that will be up to who is elected on Oct. 19.
Some issues go beyond talking points. Tell us what they are on Twitter or Facebook with the hashtag #BeyondTheBallot.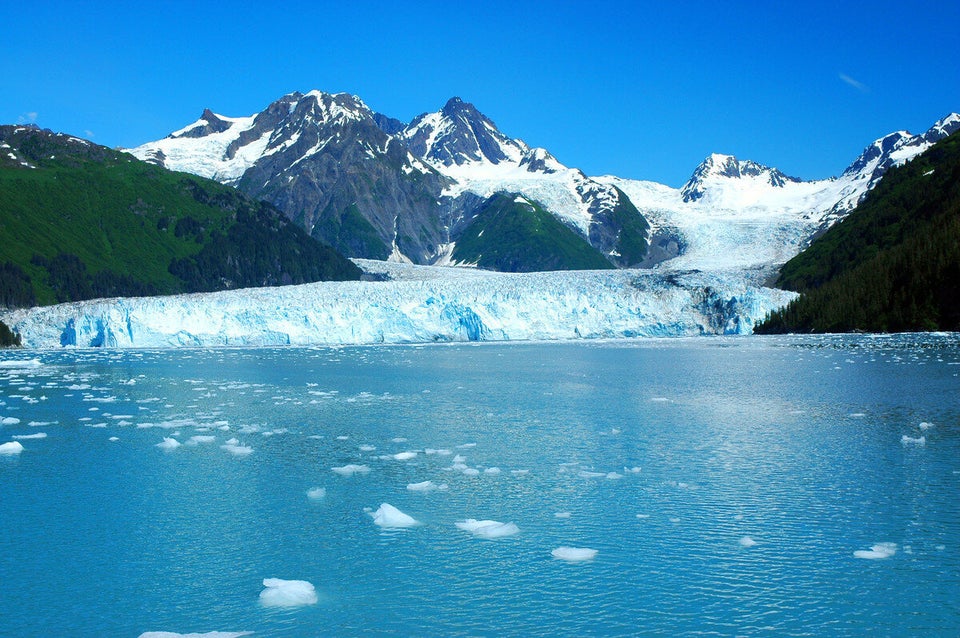 Climate Change: 10 Beautiful Places Under Threat
Popular in the Community