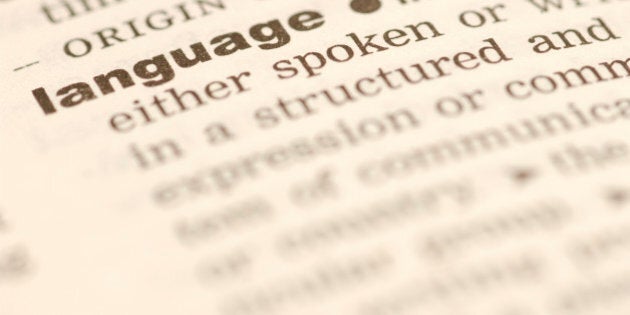 Vacations are fabulous opportunities to immerse ourselves in new cultures and experiences. However, with more than 4,000 languages spoken around the world, communication remains a constant barrier for those who are not multilingual.
While we would all would like to learn the language of the country we're visiting before actually getting there, the fact of the matter is learning the nuances of an entire language can be almost impossible before embarking on a holiday.
Not being able to easily communicate while vacationing can create feelings of isolation or, even worse, lead to problems if you are misunderstood.
For the more than 125,000 S-Trip! student travellers we have taken abroad communicating with the locals has proved a consistent challenge. Especially for those that are doing community volunteer work and cultural exchange.
The wonderful thing about young people is they are easily adaptable and we have had more than a few travellers pick up the native tongue of the countries we travel to quickly. But not everyone picks up language as quickly as others.
Earlier this year a new tech-startup promised to address the language barrier problem with their latest creation. Pilot, a small set of earbuds, that developers claim are able to translate any language in real time discreetly in the wearer's ear.
Pilot has the potential to revolutionize the way we communicate with one another at home and abroad, however it isn't on the market quite yet.
Until then, here are a few tips to better understand and communicate on vacation.
If you are travelling solo or plan to travel abroad for a long period of time, it may be wise to invest in a class. Most cities offer foreign language night classes that students can attend in the evening.
If time is an issue, try an online course. Rosetta Stone is a very popular language learning program that promises to have you fluent in no time.
Online classes are also helpful because you can attend them on the go or even while on vacation, if you find the language barrier is too great for you. Some language software also includes apps for smartphones, which can offer helpful phrases and tools while you are on vacation.
While official language and online courses are the best way to learn a new language, they are often expensive. If cost is an issue, try crowdsourcing some language lessons.
Thanks to our increasingly borderless world, most of us have friends from a variety of countries and backgrounds. Maybe someone you know speaks the language and can teach you.
You can also try online bartering communities like Bunz Trading Zone. Perhaps someone can give you some lessons about key phrases and any nuances or colloquialisms for an exchange of services or stuff.
There are also a number of free apps travellers can download and use on vacation to help them communicate. Google Translate is one of the most popular language translation tools available. Duolingo, iTranslate and Vocre are other popular translation apps that can translate a phrase you say into a language of your choice.
For the web savvy, try joining Facebook groups or forums in the language you are learning. Facebook now offers a translate feature which can help you figure out what is being said. You can also follow speakers of the language you are learning on Twitter and Instagram.
Thanks to Google Translate's integration throughout the web, travellers can check out local papers and magazines of their destination country. This a great way to pick up local phrases while learning what's happening in your destination country or city.
Even though technology is very helpful, there is something to be said about tradition. Language books have taught foreign languages to linguists and travellers for decades and are a tried and true method of learning a new language.
While downloading apps is quick and convenient, a great deal of vacation time is spent in transit where Wi-Fi is often unavailable. Having a reference book or language guide will not only give you reading material, it will help you communicate whether you are connected to the web or not.
Follow HuffPost Canada Blogs on Facebook