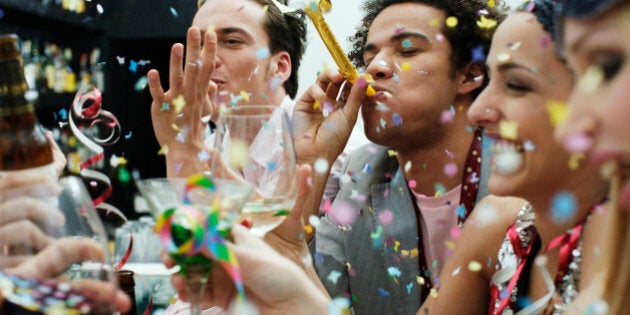 You know that guy at every dinner party — the star who always dredges up some random factoid about cholesterol, Charlottetown or Justin Bieber? You can be that popular person with these oddball facts, presented in partnership with Statistics Canada and the 2016 Census.
When it comes to the number of eligible men and women, the provinces and territories are not created equal. Nunavut is your best bet if you're seeking a man, as they outnumber women 106 to 100. If you're after female companionship, head to Nova Scotia or Prince Edward Island, where those numbers are reversed. (All numbers are for the 15 to 64-year-old age group and taken from the 2011 census.)
Between 1981 and the 2011 Census, the number of married couples climbed by 19.7 per cent. But at the same time, the number of common-law couples skyrocketed by 345.2 per cent. What does this mean? We're redefining what it means to love each other.
If you think more young adults are boomeranging home — or not leaving home in the first place — you're right. The proportion of Canadians aged 20 to 29 living with their parents was 42.3 per cent in 2011, higher than in 1991 (32.1 per cent) or 1981 (26.9 per cent).
According to the 2011 Census, Canadians in the top one per cent of income earners made an average of $381,300 a year. Four out of five were men and over half lived in Toronto, Montreal, Vancouver or Calgary.
Almost nine in 10 had graduated from a post-secondary institution and of those, over half had studied business, health or engineering.
"Census metropolitan area" or "CMA" is Statistics Canada-speak for "a city plus its suburbs." Do you know which Canadian CMAs account for over half of its province's population? You might guess Toronto, Montreal or Charlottetown, the biggest city in the province with the smallest population, but you'd be wrong. The answers are Winnipeg and Vancouver.
It's time to complete your 2016 Census. It's simple, confidential and you are providing information that helps shape where you live. Complete your census online at census.gc.ca.