Canada is expected to welcome 25,000 Syrian refugees over the next three months and one of the biggest hurdles they will face first is the wall of costs involved in setting up a home.
Those costs will of course depend on where individuals and families resettle and how many members there are to the family. Current guidelines deem $27,000 as the minimum amount necessary to support private sponsorship of family of four for a year.
But many Canadians are aiming higher, backed by first-hand knowledge that the amount barely covers basic family expenses in cities, said Annette Wilde of Save a Family From Syria, a group seeking to sponsor three refugee families in the Toronto area.
Of the $27,000, an estimated $7,000 accounts for projected startup costs. That includes one-time purchases for furniture, linens, rent and utilities deposits, food staples and utensils, and winter clothing.
The other $20,000 is earmarked for accommodation and living costs, which will range differently if individuals or families are to resettle in city centres or rural areas.
For those looking to assist in some way, there a multitude of options to help newly-arrived refugees and their sponsors settle quickly and smoothly after arriving in Canada.
Here are five ways to help give refugees a strong start: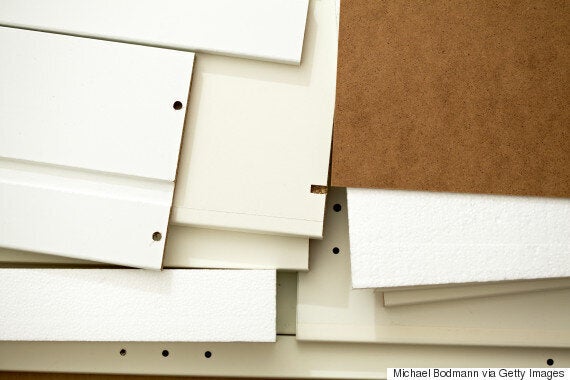 Furnishing a house can pack a mean dent into anyone's wallet. Outfitting a home for a family of four on a fixed budget requires a whole other level of creativity and compromise.
Toronto pickups can be arranged here.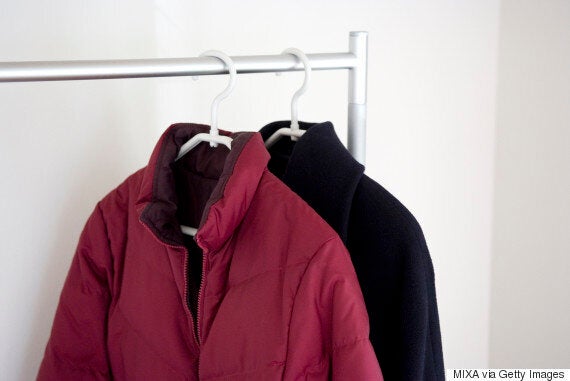 Veterans of Canadian winters past know layers are absolutely key to besting the bone-chilling effects of sometimes shocking encounters with windchill. To ready the country's newest residents, charities across Canada are collecting new and gently-used winter clothing from warm woolly socks to coats to keep adults and children cozy through the winter months.
"These people have faced great hardship. Together, we can help ease their transition to the Canadian winter with the provision of warm winter clothing," Angie Draskovic of the Yonge Street Mission said in a statement Monday.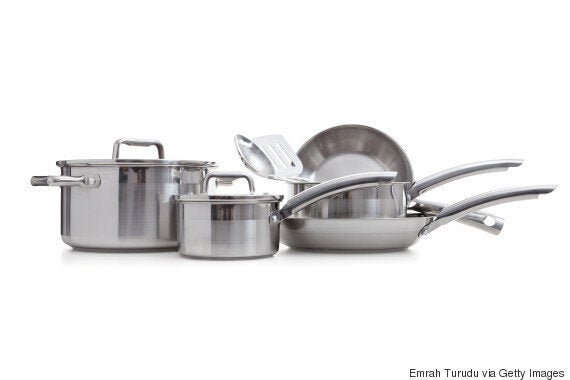 One of the costliest expenses involved in setting up a home can be for pots and pans, as well as cutlery and utensil sets. But before well-intentioned shoppers decide to pick up a kitchenware set on a whim, be sure to connect directly with private sponsors (if you know of them) or immigration and refugee agencies to check if it has a possible home to go to.
Those who are not in a position to sponsor a family can donate money to a registered Canadian charity to support relief efforts in Syria. The benefit of this option is every dollar donated is matched by the federal government via the Syria Emergency Relief Fund.
Alternatively, some settlement agencies also accept gift cards (for groceries or clothing, for example) for distribution to those in need. Just call local immigration and refugee houses to double-check which gift cards are accepted and if there's a cap to how much value a card they can take.
Volunteers at refugee shelters play a vital role in helping families and individuals settle into their new communities. Some step forward to provide everything from babysitting, translation services, while other set aside an afternoon to help sort donations.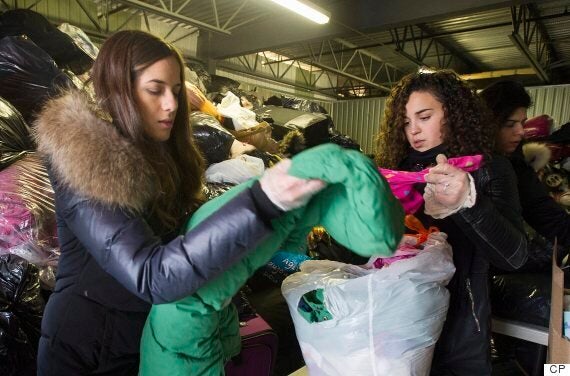 Volunteers sort through donated clothing for Syrian refugees at a depot in Montreal on Nov. 29, 2015. (Graham Hughes/The Canadian Press)
Others help navigate government paperwork, organize community welcome events, and some volunteer their time to help refugees practice conversational English. There are volunteers who also lend storage space to shelters to temporarily store donated items.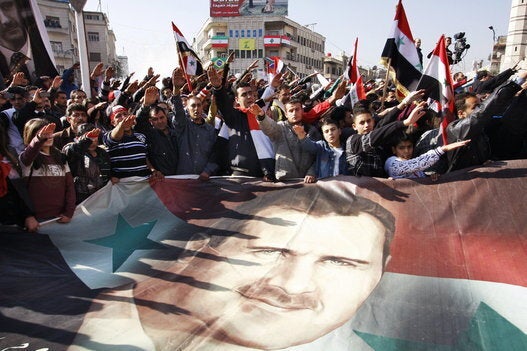 Canada's Response To Syria Refugee Crisis Since 2011
Popular in the Community