Ah, Thanksgiving. A time of peace, serenity and gratitude, right? Well let's see...
There's the peace of debating about which relatives to spend it with. The serenity of packing, driving, cleaning and cooking. And the gratitude of knowing you can go back to the office on Tuesday.
I hope this isn't the kind of Thanksgiving weekend you anticipate. I admit to having had these feelings in the past. Much as I love my family, and feel blessed to be celebrating Thanksgiving in a group, I know that I sometimes forget what it's all about.
I remember the Thanksgiving that I worked on the computer until just before heading onto the highway for the weekend. Tired and stressed, I packed my family into the car for a five-hour drive to Windsor. Both kids threw up on the way, and my husband and I ended up in an argument.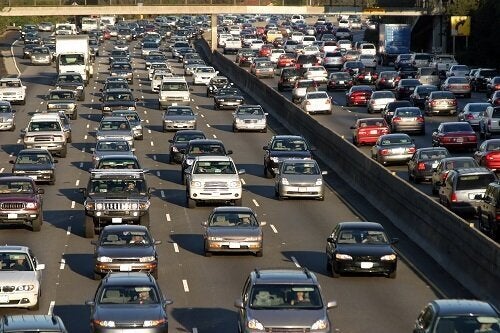 When we arrived at our destination, I felt pressure to be relaxed and smiling with my in-laws. But all I wanted to do was find an orchard somewhere, and spend the evening alone!
In all the bustle of "celebrating Thanksgiving," it's easy to forget everything we have to be thankful for. Not the least of these are the bounty of food, and wonderful people to share it with.
A couple of years ago, I discovered the key to gleaning the most from Thanksgiving weekend and in turn, bringing more joy to the table to offer those around me. Here are the five suggestions:
Start early. Are there a few things you can bang off the preparations list today? Buy yourself the time for a walk in the sunshine during the weekend, clearing space to enjoy some down time with your loved ones.
Focus your heart. Take a few minutes today to scribble a list of the things and people you're thankful for. Sometimes this triggers the idea of reaching out to someone you haven't seen for months. A coffee or call early in the week might help take the edge off a busy week.
Do it differently. One year, I took a cheap train to Windsor and met my family there. I packed them off in the car with a smile, and stepped off the train with another smile. On my journey, I enjoyed all the fall colours while listening to music. I've never felt so thankful. Just saying.
Celebrate now! Why not celebrate before the weekend, with people you normally wouldn't get to see on Thanksgiving? Throughout October, World Vision is celebrating food, asking people to host a Meaningful Meal to help provide children around the world with the food they love.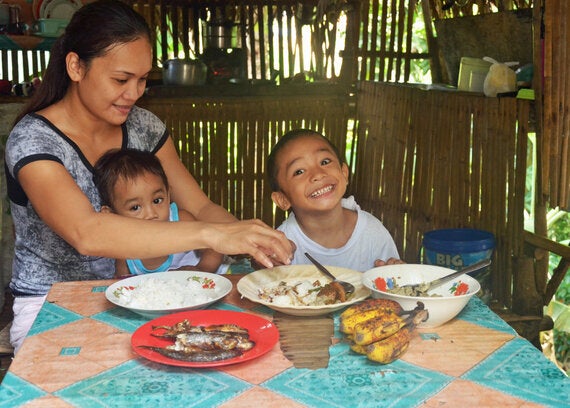 In the Philippines, Hana is sharing a nutritious meal with her two boys. You can see how big brother Johann feels about it! Photo: World Vision
You could cook dinner for some of your favourite people. Or eat out at at a restaurant you enjoy. Then use your grocery or restaurant bill as a guide for a donation you could make together, as a token of your gratitude for all that we have here in Canada.
Take time at the end. Plan now for a few minutes for yourself Sunday or Monday evening with a glass of wine or cup of tea, before returning to the rat race. Scribble that "thanks list" again focusing on what you were grateful for this week.
There's no sure-fire recipe for feeling the thankfulness this weekend was created for. But thinking it through now, before the week gets away from you, is a great place to start.
Follow HuffPost Canada Blogs on Facebook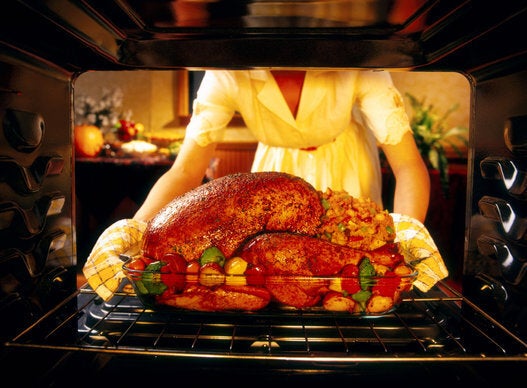 How To Avoid A Thanksgiving Dinner Disaster