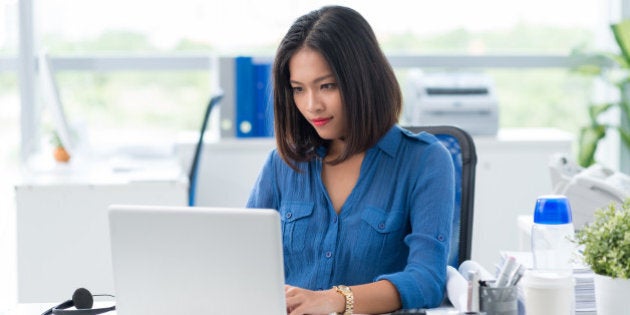 Often, household names such as Marissa Mayer and Sheryl Sandberg serve as the pinnacle of women "who made it" in the tech world. They are celebrated and adored, criticized and judged all to a level of detail not often subject to their male counterparts.
While the two often point at their many challenges of advancing a career in a male dominated workplace, it's important to reflect that these are the experiences of two very distinct women in defined roles. Often, while the world is busy paying attention to a select group, the career needs of women more broadly become neglected.
Taking the time to provide tips and mentorship can go a long way in boosting someone's path to the next level.
When it comes to women in tech, we know there needs to be a shift in attitude. Especially for females first entering and aiming to follow a progressive career path. While many emerging into the industry from technology programs worldwide, once in their field, there is still little advancement into upper management positions.
For instance, in 2015, 8.5 per cent of the highest-paid positions in Canada were held by women, according to a global executive recruiting firm. Although this number has grown in recent years, it is still marginally small compared to the multitudes of women joining the tech industry.
That's where we need to pick up the slack and support our fellow female techies in any way we can help. Taking the time to provide tips and mentorship can go a long way in boosting someone's path to the next level.
I have compiled a few tips on how young females can advance their career growth, and create opportunities, even when they may not be visible.
This one is often overworked, but for a good reason. No member of the C-suite will tell you the way to the top is by second-guessing yourself. It is imperative to have self-assurance in your decision-making because good ideas are rare. When you know you have one, stick to it and believe that it will take you far. Having the confidence to move forward, whether it be with an idea or within positions, can make the difference when it comes to your career.
What do I mean by implementer? An implementer is someone who takes their big ideas and puts them into motion. It's one thing to think about doing something, and it's another to make it a reality. In order to advance to the top spots you need to have the ability to make things happen, both for yourself and for your organization.
3. Avoid creating your own glass ceiling
I'm sure you have heard the term 'glass ceiling' before in regards to outside factors, however it is easy to overlook the boundaries you have constructed for yourself. Females, and increasingly males, may take themselves out of the running for more time-consuming positions in order to focus on other priorities. Ideally, you want to find a position which is flexible for your needs. Do not consider yourself ineligible for any position; always look at all the possibilities and make it work for you.
Never be afraid to negotiate. This is a commonality between many employees who find themselves stuck not getting what they want, or even what they deserve. Negotiation is a skill that can be learned and will prove valuable in all aspects of your life, both in your career and otherwise. Be assertive, but also have the ability to listen. Often the person you are negotiating with will be more open to hearing your ideas if you prove you can listen to theirs. Be clear, concise, and reasonable in your discussions, and your negotiation skills will get you where you want to go.
This tip applies to you in the present, and you 20 years from now. Look around for a mentor, ideally someone experienced who can guide you in the right direction. Sometimes they are obvious and present themselves, but can also be unexpected. Either way, they can be a source of inspiration when you feel stuck or unsure of your current position. Once you have a mentor, be a mentor! Show individuals the path you took and administer wisdom when you deem it is relevant. You never know who you may help along the way.
A career trajectory is personal and how you go about it can make or break advancing to the ideal position. To continue the discussion about women in tech, feel free to follow and tweet me @jenn4sep.
Follow HuffPost Canada Blogs on Facebook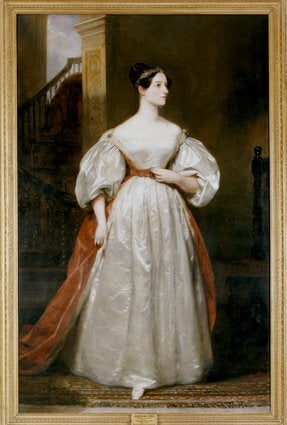 Women In Tech
Popular in the Community