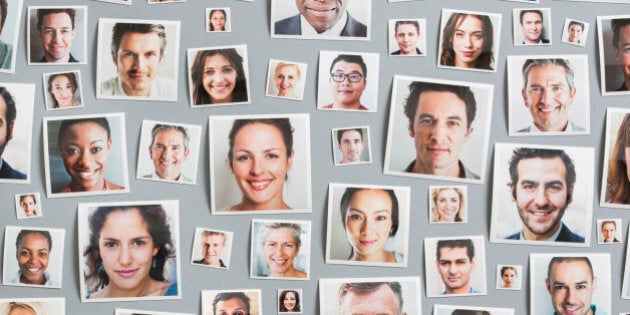 Canada is still trailing many countries when it comes to discrimination in the workplace.
According to a recent Workmonitor survey from Randstad, 26 per cent of Canadian respondents have been subjected to discrimination based on their age, with gender (22 per cent), race (17 per cent), sexual orientation (16 per cent) and religion (16 per cent) among the other types of discrimination respondents have felt at work. This puts Canada behind at least 15 of 34 countries polled on these issues -- a stat that I am sure most Canadians will agree is unacceptable.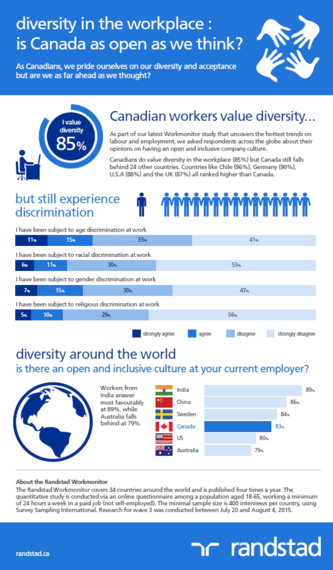 As Canadians, we pride ourselves on our diversity and acceptance and, while things have come a long way in a short period of time and progress continues to be made, the survey results show that more needs to be done. While the results are troubling, as employers, we have an opportunity to pay attention, learn and be better.
WHAT CAN ORGANIZATIONS DO?
Change has to start at the top
Train your leadership to be better leaders, have the right types of conversations and nurture the environment that you're cultivating. Once CEOs and members of the board see these issues as high-priority, it trickles down and becomes ingrained into the culture of the organization.
Educate leadership and employees on appropriate and correct language in the workplace. Help them understand how to build a safe and welcoming work environment where everyone feels comfortable.
Don't be afraid to communicate
If something is awkward or uncomfortable, don't ignore it, because it won't go away. Work with HR to encourage open communication and feedback that is both quantitative and qualitative. Dig deeper to get at the meat and potatoes of why and how people are feeling the way they are. Some people don't speak up because they don't know how -- make sure they do.
Whether it's the law, different associations that you can partner with or reaching out to your network for insights, the info is free, it's out there and it's available -- use it!
Make sure there is zero tolerance for discrimination, and support victims by ensuring that they don't feel like there will be retribution or retaliation for speaking up.
Not convinced discrimination deserves your organization's investment of time and resources? At the end of the day, if you don't have a strong work culture and provide a welcoming and safe work environment, employees won't be engaged, you won't retain top talent and, ultimately, your bottom line will suffer. Do the right thing and prosperity will come. Every Canadian expects and deserves a safe, harassment-free workplace.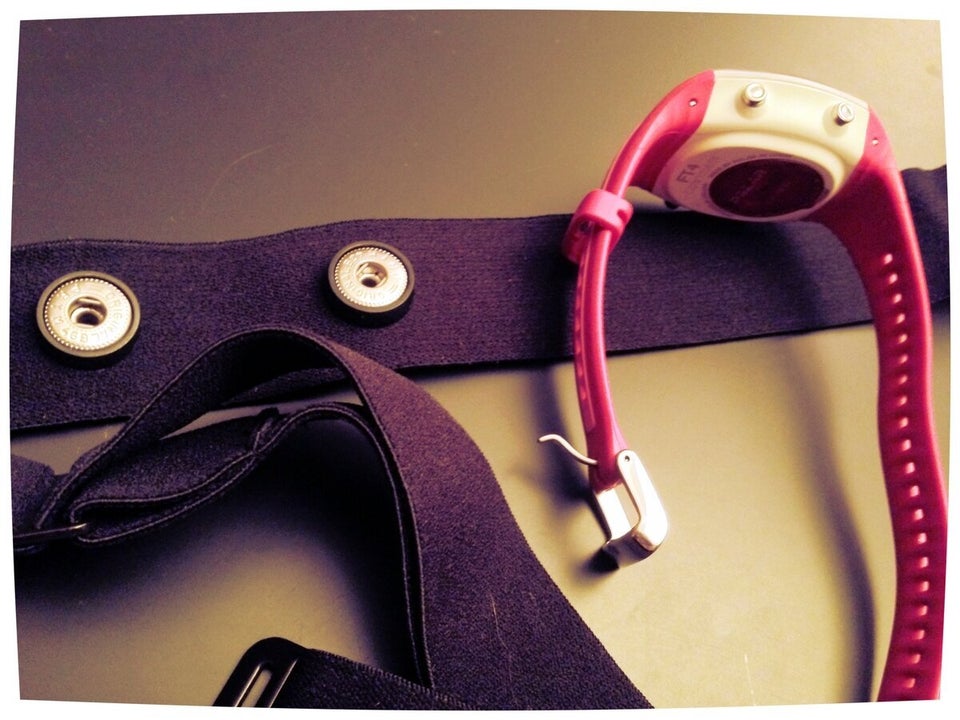 10 Secrets Of A Happy Workplace
Popular in the Community