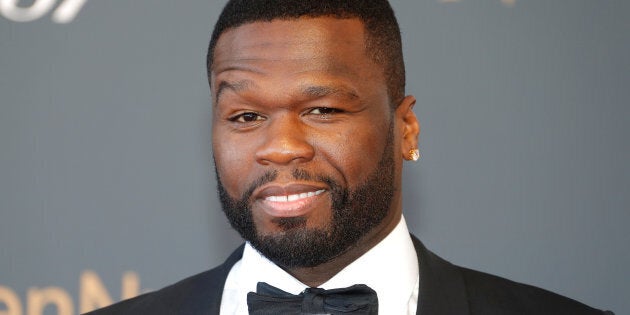 50 Cent? More like 700,000,000 Cent.
The rapper accidentally became a bitcoin millionaire after forgetting he accepted the cryptocurrency as payment for his 2014 album, "Animal Ambition."
One bitcoin was worth $662 USD at the time the album came out, and fans could purchase it for a fraction of that, according to The Verge. 50 raked in about 700 bitcoin, or about $400,000, back then. He left the bitcoins sitting in his account untouched.
But now that bitcoin's value has surged, his earnings have jumped to between US$7 million and US$8.5 million (C$8.6 million-C$10.5 million), based on the cryptocurrency's recent movements.
On a now-deleted Instagram post about his earnings, the rapper commented, "Ima keep it real, I forgot I did that shit lol," according to The Verge.
He also posted a clip of himself appearing on "Late Night with Seth Meyers" to discuss accepting bitcoin for his album.
"All money is money," he says.