Most analysts don't expect the Bank of Canada to raise interest rates at its policy announcement this Wednesday, but the chief economist at one of Canada's major banks says it's time to look at doing just that.
Why? Because house prices are rising so rapidly that Canada's housing market is starting to look a lot like the U.S.'s housing bubble of a decade ago, and it needs cooling, National Bank Financial's chief economist says.
"Surging prices are no longer confined to greater Toronto and Vancouver," Stefane Marion wrote in a client note issued Monday.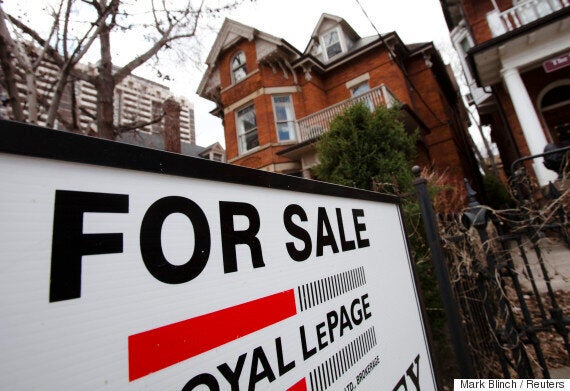 Marion noted that, of the 26 regional housing markets covered by the Teranet-National Bank House Price Index, some 55 per cent are experiencing "irrational exuberance," with house price growth running at more than 10 per cent per year.
"This record proportion is very similar to that observed in the United States in 2005 at the peak of the market," he wrote.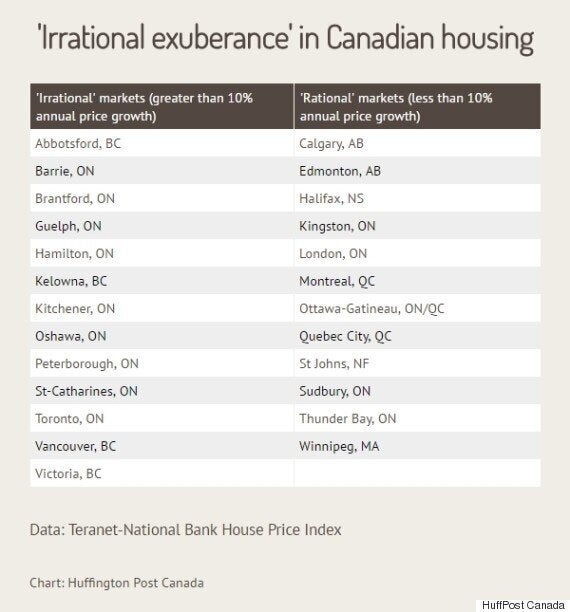 An increase in interest rates would cause mortgage rates to rise, pricing some buyers out of the market, and putting pressure on existing indebted homeowners.
The federal government last fall attempted to cool housing by tightening access to mortgages. It instituted a "stress test" that requires lenders to ensure borrowers can still afford their mortgage at a higher rate than the offered rates seen today.
"Everybody thought it was going to cool down the market and Toronto has not cooled down. It has spread to other markets," Marion told HuffPost Canada.
"When nothing else bites, perhaps it's time to consider higher interest rates."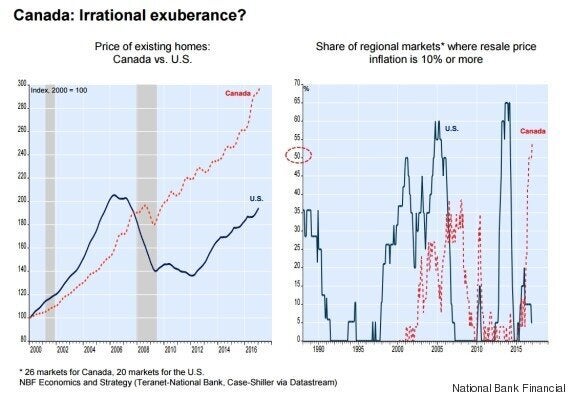 Marion suggested that the Bank of Canada's negative tone on Canada's economy, which is keeping it from raising interest rates, may no longer be appropriate.
"If you create 273,000 jobs in eight months [as Canada has], you may need higher interest rates," Marion said.
Higher mortgage rates could bring their own problems. HuffPost Canada estimated last year that a return to "normal" mortgage rates of around 5 per cent would add $620 to the mortgage cost of an average-priced home today.
But Marion suggests Canada's economy is stronger than people give it credit for.
"When 55 per cent of your housing markets are experiencing double digit increases, the economy is not so weak," he said.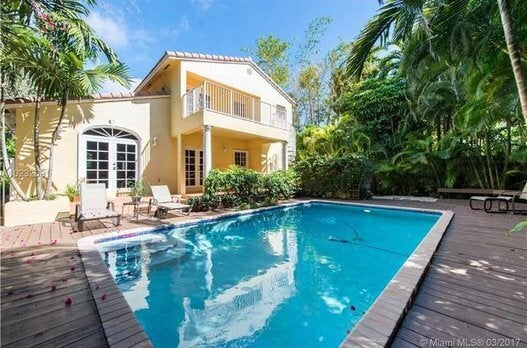 What Toronto's Average House Price Will Buy You (April 2017)