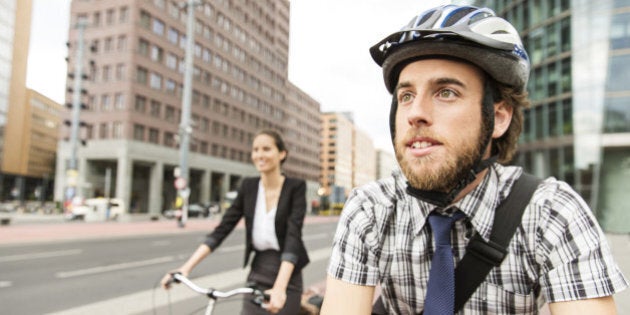 I started riding my bike when I was eight years old. I loved the ability to ride around the neighbourhood and the freedom that brought me. At 45, I still love that same sense of freedom when I ride my bike downtown.
Rainy days, sunny days, I will ride in pretty much any weather (except maybe when it's icy). I always feel better after riding my bike. As I pedal down the road, my mind and heart are open, and I am able to be creative and think of some of my best ideas.
I believe anyone can ride, there is no age or physical fitness level you need to have. If you are riding around the block, through a park, or across the country, all cycling is amazing.
To find out the latest tips on how to keep safe and cycle in the fall, I spoke with Jim Adams, MEC Toronto Cycling Staff. Jim provided his top tips for riding safely and happily this fall.
What are the top safety tips for cycling in the fall?
Days are shorter, but that doesn't mean you can't make the most of your day. Reflective apparel and lights will keep you visible to cars and pedestrians. Lights for the front and back of your bike are essential. Look for clothing like jackets and packs with reflective elements. You can also add reflective arm and leg bands to easily increase your visibility.
What are the best tips for purchasing a commuter bicycle?
Size is one of the most important things to consider when buying a commuter bike. If your bike is too small or too big, you'll encounter issues with balance and comfort. Commuters should also consider how much they'll be transporting with them. Panniers are a great storage option for work supplies, groceries, or a change of clothes.
To help ensure you don't always need a change of clothes, add a fender to your bike. Fenders help protect you from getting hit with water and dirt from the road, so confirm that your new commuter bike can be equipped with a fender before you buy.
What are the top tips for new cyclists?
New cyclists need to be aware of the rules of the road. Bicyclists are subject to the same rules as cars and we can be ticketed for traffic offences. Never force the issue as to who has the right of way with a car, because a car weighs several tons and you don't. For example, when you're waiting at a red light, keep at least two bike lengths away from the corner in order to let cars safely make right hand turns.
How to choose the right helmet and size?
Helmets should have adequate ventilation or you'll get uncomfortable quick. Try the helmet on without doing up the chin strap. The helmet should sit a fingers width above the eyebrows. Bend your head down towards the floor. If the helmet stays on the head it is most likely a good fit. Now you can set the straps. Ear straps should fit snug under the ear area and the chin strap should be just tight enough to fit two fingers underneath it.
Helmets should be replaced every four to five years as the outer layer becomes degraded with continuous exposure to UVA and UVB rays. If the outer layer of the helmet is cracked it needs to be replaced. If the straps are worn and the foam is dented it is also time to replace the helmet.
How can a person prepare for rain and winter weather?
Layering is a great way to fight the winter cold. A good base layer (wool or synthetic) with a mid-layer of a similar material combined with an outer waterproof-breathable layer will keep you dry and warm as temperatures change.
Waterproof footwear is also essential to staying comfortable. Wear a three-fingered glove for optimal hand warmth; these lobster style gloves keep you warm but still allow you to easily shift gears and break. Remember that that the wind chill factor is increased the faster you ride.
Your knees may get extraordinarily cold, but that's why you should try cycling knee warmers! For extra cold days you can apply Dermatone, a non-water based frost bite preventative cream.
General tips for fall and winter cycling?
Keeping warm, dry and visible is paramount. Ensure your bike is well maintained and ready for a new season. Try a bike maintenance workshop! It's also a great way to meet other cyclists in your area - we're a good crew!
Your suggestions are always welcome, as I continue on my journey to live life to the fullest. Let's have the very best 2015!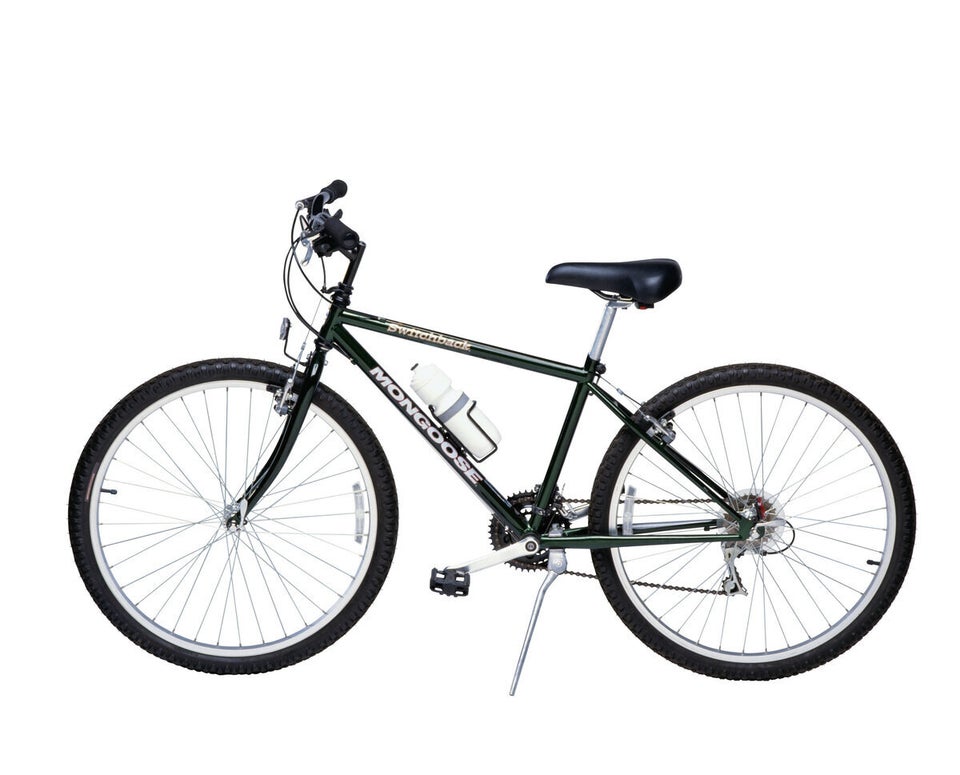 How To Buy A Bike