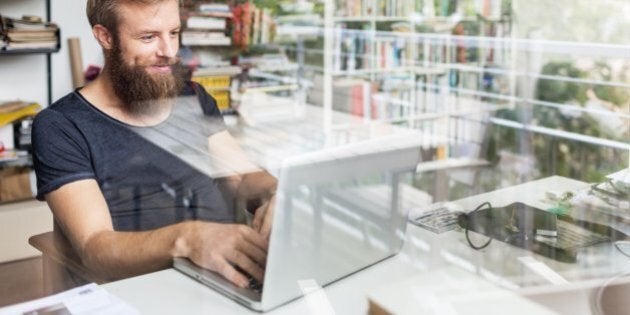 The speed with which business communication is evolving can be dizzying. As technology advances, so does the evolution of what started out as a simple face-to-face interaction. While business communication in 2017 will continue to involve people and organizations sharing information, three schools of thought will take further shape:
Those that reject technological advances in communication channels.
Those that will move fully away from the traditional face-to-face exchange.
Those that embrace technology, but still see the value in integrating face-to-face.
The group that embraces both technology and traditional methods will find themselves further ahead in their business development as there will be a greater focus on developing Emotional Intelligence (EQ) in the face of impersonal forms of communication that are merely transactional. The soft skills that characterize EQ will become even more vital in bridging the gap between technology and face-to-face communication.
The key trends in business communication for 2017 will emphasize the need to further develop EQ to flourish as technology evolves. Here are six trends in business communication that will continue to shape the way we exchange, interpret and apply information.
2017 will see an even greater emphasis on working remotely. As the boomers start to retire and millennials move into more senior positions, the traditional office environment will become more flexible. Organizations will spend time enhancing the digital experience for both employees as well as customers, affecting both internal and external business communication. The goal will be to maintain maximum collaboration and engagement via digital channels.
With a greater emphasis on digital communication, organizations will need to focus on building trust both with clients as well as with employees. If you're not careful, digital communication can lead to a lack of a personal touch, which hinders relationship development and creates barriers to community building.
Internally, a big part of this shift will be driven by online workspaces. These have a social component that further supports creativity and diversity of thought in smaller workspaces. This relative intimacy, makes employees comfortable and more likely to have meaningful discussions in these less formal settings.
The "fintech" explosion is already changing the way financial institutions promote and sell products to their customers. Technology is making it faster and cheaper for customers to save, borrow, invest, and spend using smartphone apps and websites. Digital offices will offer minimal staff, round the clock banking hours, and lower fees. Communication between institutions and customers will increasingly shift to cyberspace. Certain banks will continue to phase out neighbourhood branches as they reduce customer-facing staff and focus more on being a low cost producer versus an accessible source of face-to-face advice.
E-Commerce vs. Customer Relationship Management
While millennial customers are often more welcoming of digital versus traditional bricks and mortar delivery of products and services, businesses will face greater pressure from customers who prefer a more tactile experience. Customer relationship training involving boosting interpersonal communication skills for remaining client-facing staff will become more important in the struggle to maintain customer loyalty.
Live video will continue to become more dominant as businesses fight to get audiences' attention. Management will use live video more frequently when training staff or sharing important organizational announcements.
Live video truly integrates technology with a touch of traditional communication styles as it is spontaneous and unedited. Online video accounts for more than 50 per cent of mobile traffic and almost one-third of internet users use YouTube. Chances are, many of your network contacts, colleagues, and clients are a part of that group as social channels like Twitter, Instagram and Facebook have made it easy to tap into live video.
In addition to many technological enhancements, managers will also draw on the benefits of interactive workshops. As an alternative to engaging in cyberspace and a means to bring together off-site workers, they will often use collaborative group and individual workshops and conversations to foster daily collaborative activities online.
Follow HuffPost Canada Blogs on Facebook