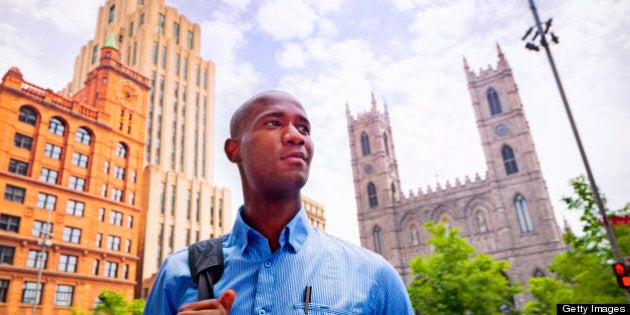 When people rave about Montreal -- how cool it is, how fun, how stylish and hip -- odds are they've been spending time in the Plateau neighbourhood.
The city's best shopping streets run through the Plateau -- St-Laurent, St-Denis, Mont-Royal -- and it's also home to dozens of trendy bars, restaurants and cafes. The tree-lined residential streets of the Plateau are filled with brick, walk-up duplexes and the curved metal staircases that are so emblematic of the area. This formerly working-class neighbourhood has benefitted from gentrification, but the many artists, students and creative types that call it their home keep the Plateau from becoming too yuppified.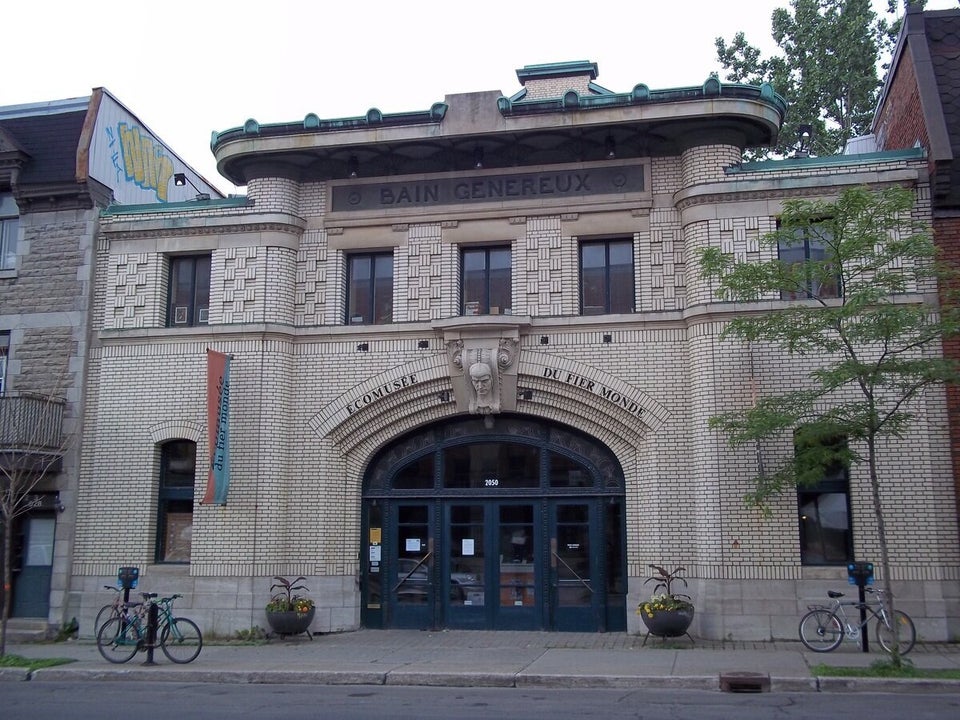 6 Must-See Spots in Montreal's Plateau Neighbourhood
1. L'Écomusée du Fier Monde
If you're looking for a peek into the neighbourhood's history, visit L'Écomusée du Fier Monde, a museum documenting the industrial origins of the area, housed in a lovely 1920s building that was originally a public bath. There's also La Galerie CRÉA, the contemporary fine crafts gallery, where you'll find glass, ceramic and textile art.
2. St-Viateur Bagel & Café
When it comes to dining, the possibilities are endless. It's not a trip to Montreal without an authentic Montreal bagel, so hit up St-Viateur Bagel & Café on Mont Royal East for the real deal. Brunch at Laika on St-Laurent has been hip for a decade now. Their relaxed, modernist décor, on-trend soundtrack and creative plates make this spot an always-excellent choice.
If you're looking for an authentic "French Country"-style restaurant with a to-die-for outdoor patio, try Bistro Florin (and don't forget to purchase your own wine first at a local depanneur). Also amazing are Le Filet (seafood), Pintxo (Spanish), L'Express, Au Pied de Cochon and Le Quartier Général (all French).
The world-famous Schwartz's is a must for anyone looking to experience Montreal smoked meat at its finest. Be warned though, there is literally nothing for vegetarians at Schwartz's. Head to Aux Vivres instead, for fine vegan and vegetarian fare.
If you're a music fan, catch a live show at Métropolis. It's a concert venue that hosts live acts of all stripes and a primary venue during the city's MUTEK and International Jazz Festivals.
As for nightlife, party hounds will have no shortage of options in this lively neighbourhood. Blizzarts is for dancing, Le Lab is for serious cocktail aficionados, Le Sainte Elisabeth has a killer terrace and Dieu du Ciel is for microbrew enthusiasts. For those of you looking for a chill, unpretentious hangout try Else's on Roy Est. It will soon become your favourite bar ever.