Consensus is forming that 2014 will be the economic turning point for the United States and that is, traditionally, good news for Canada. But is it?
Most rosy is the forecast by UBS that U.S. GDP will grow by about 3 per cent in 2014 and in 2015 then beyond. The IMF has also just raised its U.S. forecast.
"There has been good action taken by Congress to eliminate the fear about the budget and to reduce the sequestration. We see the Fed having taken some very well-communicated action concerning the tapering of the program, and those are good signs -- in addition to which we see some good numbers: Growth is picking up and unemployment is going down," head of the IMF Christine Lagarde said this week. "So all of that gives us a much stronger outlook for 2014, which brings us to raising our forecast."
Interestingly, if the United States grows by 3 percent that will virtually match China's growth, in absolute dollars. (Lest we forget the math. A 3 percent rate in the U.S. is based on a nominal GDP of US$17-trillion and China's equally rosy forecast of 7.5 percent is based on a nominal GDP of less than US$8-trillion.)
The turning point has come due to the energy boom in the U.S., the housing recovery, the health of its manufacturing sector and productivity rates, banking stability, job growth, low consumer debts and an improved fiscal situation due to the spending cuts imposed by sequestration.
Canada, unfortunately, has some headwinds that, until addressed, will likely decouple Canada's growth from its neighbour's in the short and medium term.
Here they are, not necessarily in order of importance:
-- Canada lives beyond its means as an economy, with trade and export deficits, despite the benefits of high commodity prices in the past few years.
-- Canada's productivity lags U.S. rates considerably, representing a negative metric that makes export growth difficult. The reasons are varied and include the fact that the Canadian economy is balkanized into political spheres of influence, variant tax and labour laws, non-tariff barriers internally and disparate worker credentials because it lacks a national trade agency to insure the fair flow of workers, goods and services or an over-arching Inter-provincial Commerce Commission. There is no free trade within Canada.
-- Canada's dollar is headed to as low as 88 cents U.S. this year, according to some projections, which is a symptom of problems but also, ironically, somewhat helpful in exports if sustained but not helpful concerning the following issue.
-- Canada's federal and Western provinces are pitch-perfect when it comes to debt levels, spending and investment. Their Triple A or high AA credit ratings reflect that.
But Eastern Canada, on the other hand, is a problem, a clearly defined have-not part of the country with high unemployment rates, high underemployment rates and spendthrift provinces led by Ontario which has the biggest debt of any sub-national government globally. In 2003-4, debts were C$140-billion and in 2013-14 are expected to reach $260-billion and heading higher.
So this means that as the Canadian dollar falls, repayments to foreigners increase as does the need for the Bank of Canada to begin increasing interest rates. The only solution is to bite the bullet, something that vote-hungry politicians have failed to address in the past.
In light of that realization, Goldman Sachs and others are shorting the Canadian dollar.
-- Consumer debt is Canada is worrisomely high. The housing bubble in Ontario, condo craziness, has forced prices for all real estate upwards, and increased borrowing, with the result that Canadians now have switched places with the Americans as holders of the highest consumer debt. (Americans were forced to shed their borrowing after the 2008 meltdown but Canadians continued the tradition.)
(This debt overhang will slow consumer spending in Canada, but the newly lower debt levels south of the border are expected to enhance U.S. growth in the next few years.)
-- Canada's cornerstone exports are facing declines. Natural gas is being replaced by U.S. shale gas production. Crude oil, Canada's most valuable export, is expected to drop in price $20 a barrel due to increasing supplies: the U.S. shale oil boom, Canada's increasing production, a relaxation of the embargo against Iran if it fulfills its pledges on the nuclear portfolio and Mexico's invitation to foreign oil companies to help increase production for its moribund national oil giant.
The one bright spot would be approval, finally, of the Keystone Pipeline, with its 800,000 barrels a day of exports. Another would be the Northern Gateway proposal to the B.C. coast.
But both are political footballs for different reasons and may not happen for years, if ever.
The Iranian diplomatic deal, if successful, could enhance world peace but would unleash much oil onto the market. The embargo has limited exports from 2.5 million barrels per day to one million.
The other important export driver in Canada is Ontario's auto industry but this year the province was overtaken, in terms of production, by the state of Michigan for the first time in a decade. And Ward's Automotive forecasts a steady decline in Ontario production.
On a positive note, most of Canada's problems are soluble if electorates, and their public servants, agree to old-fashioned belt-tightening.
Most importantly, Canada has to stop signing free trade agreements with countries that don't offer reciprocity in terms of export or investment opportunities, such as China and/or the European Union, and forge a Canadian Free Trade Agreement among its provinces and territories. And the US-Canada bi-national issues should be fixed and talks about a development partnership in the North should become policy.
But those are long-term solutions that have eluded Ottawa for generations.
In the meantime, just curbing the excessive growth and overheads of the entire Canadian public sector, and creating a healthy, fair market at home for the Canadian private sector, are bottom-line essentials that any nation-state must enact in order to protect and grow.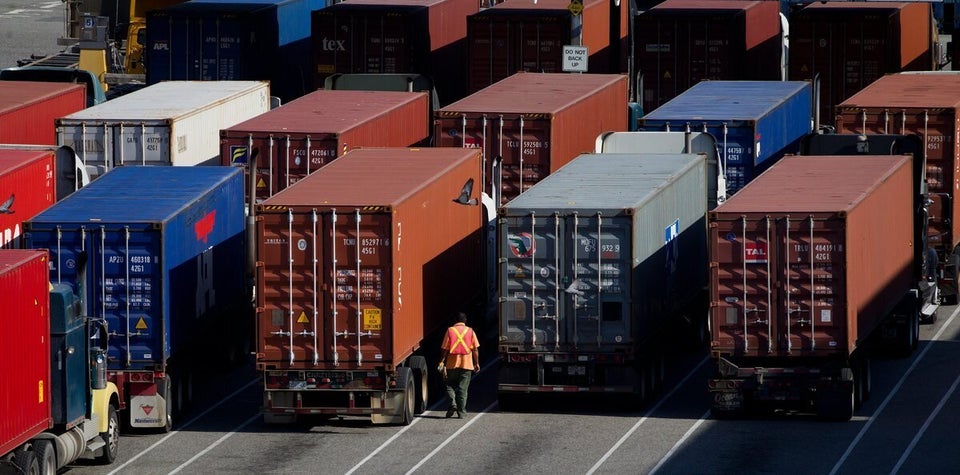 Biggest Economic Risks For 2014
Popular in the Community