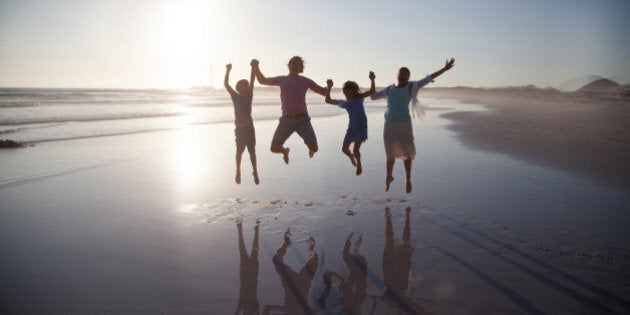 Your world travels don't have to end when you have kids. The phrases, "Go while you're young," "Travel before you settle down," and "You'll get away when you're retired," are thrown around all too often, and not enough people are packing their bags (all five of them) and taking to the roads, skies, and seas with their families.
A number of studies have proven that travel, whether near or far, is beneficial to travelers of all ages. These seven reasons why travel is good for your family will get you off the couch and online booking plane tickets today.
1. Travel Encourages Family Bonding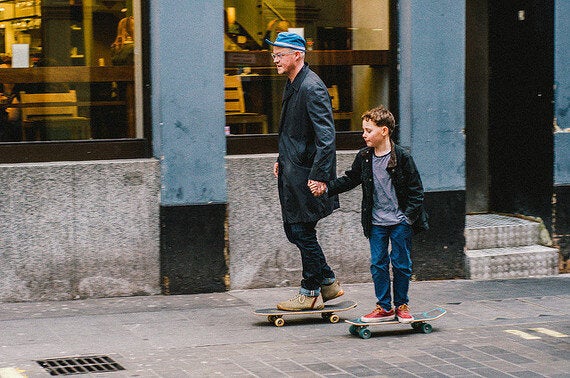 Sure, family dinners and movie nights are great for bonding, but nothing creates lifelong memories and family experiences like traveling. Traveling cuts out the distractions of school, work, and sports, and allows you to spend uninterrupted time together in a new and exciting places. Afterall, no one will ever forget the time dad was stung by a jellyfish in Florida or when the kids bathed an elephant in Thailand.
2. Travel Provides Learning Experiences
Traveling allows your entire family to try new activities, see new scenery, meet new people, and taste new foods. Kids learn about different countries, languages, and cultures in school, but they're not commonly exposed to those different experiences in real life. Traveling encourages kids to experience the people and places they read about first-hand, changing their perceptions of the world around them.
3. Travel Keeps Stress at Bay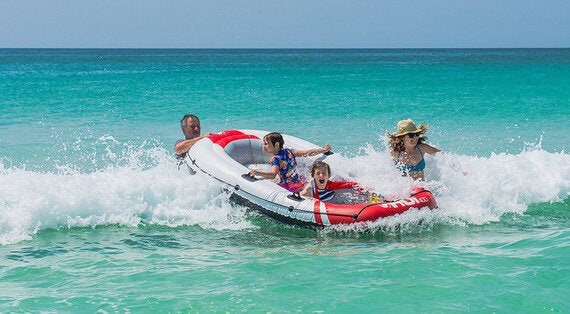 Parents aren't the only ones who experience stress. Busy school days, demanding sports schedules, and nonstop obligations often make kids feel as overwhelmed as their overworked parents. A break from your family's busy and repetitive daily routine, even if only for a weekend, could provide the relief you need.
4. Travel Encourages Creativity
Columbia Business School professor Adam Galinsky has published a number of studies on the connection between international travel and creativity. According to him, "Foreign experiences increase both cognitive flexibility and depth and integrativeness of thought, the ability to make deep connections between disparate forms." The new tastes, sounds, smells, and sights your family experiences while away have the ability to bring new vitality and life to your brains.
5. Travel Helps You Stay Fit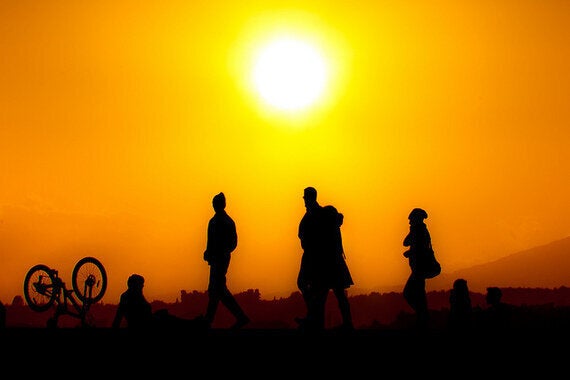 Are video games, television shows, and greasy nighttime snacks bogging your family down? While traveling may take you away from your usual fitness routine, it creates numerous other opportunities for your family to exercise together. For instance, you may feel more inclined to try surfing when you're on the beach in Hawaii or you may notice yourself walking 10 miles to and from historic sites in Italy each day. Whether you're splashing in the waves or shopping until you drop, your travels will provide the physical and mental boost you need.
6. Travel Teaches You How to Problem Solve
No travel experience is completely flawless, and that's what's so special about getting away as a family. Travelers are no strangers to traffic jams, delayed flights, and minor illnesses. For families, these mishaps are all learning experiences. They give parents and kids opportunities to adapt and problem solve responsibly. Let your little travelers solve some problems for themselves, such as staying entertained during a flight delay, and you may notice them beaming with self confidence when you return.
Follow HuffPost Canada Blogs on Facebook
Popular in the Community