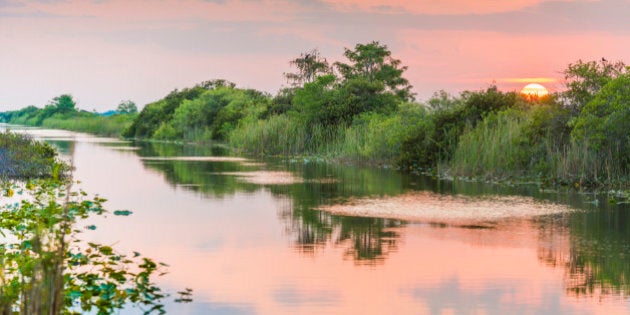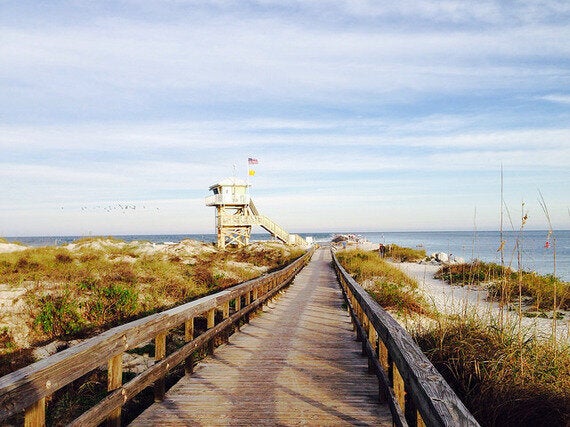 Florida isn't just a spring break destination. It's one of the best U.S. states for stretching your summer well beyond September. Must-visit fall festivals combine with warm (but less humid) weather, uncrowded beaches, and more affordable prices to create the ultimate autumn escape. These six reasons to take a Florida vacation this fall are guaranteed to make you forget about the chilly air and snowflakes that are just around the corner.
Florida's high season is from mid-December to mid-April, and fall is far from that. The months of September through November are known as the shoulder seasons, times when fewer tourists mean less demand for the state's more than 370,000 hotel rooms. Visitors will find deals on everything from vacation rentals and resort rooms to tours, restaurant meals, and attraction admission fees.
2. The Weather Is Perfect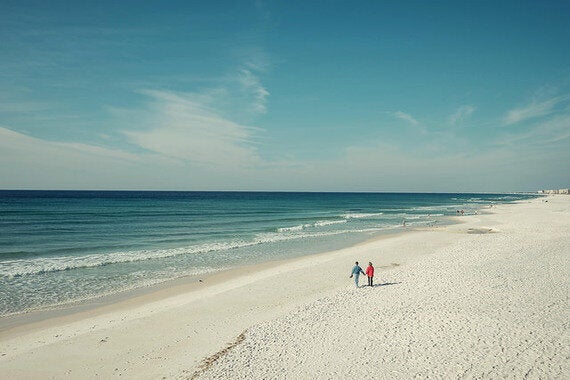 Summers in Florida can be sweltering, but fall offers much more favorable temperatures. The hottest days, which typically occur in July and August, quickly become days of the past. September is Florida's peak time for hurricanes, but those who take their chances are most often welcomed by sunny beach days without the exhausting humidity of peak summer months. Don't forget your sunscreen and bathing suits, because fall temperatures average between 78 and 90 degrees from September through November.
With school back in session and summer vacations becoming distant memories, you can count on having plenty of space for your chair and umbrella on the sand. Favorite Orlando attractions, like Disney World and Universal Studios, are also much less crowded after the busy summer season. Everything moves a little bit slower in Florida this time of year, and that's a good thing.
4. Fall Festivals Are Everywhere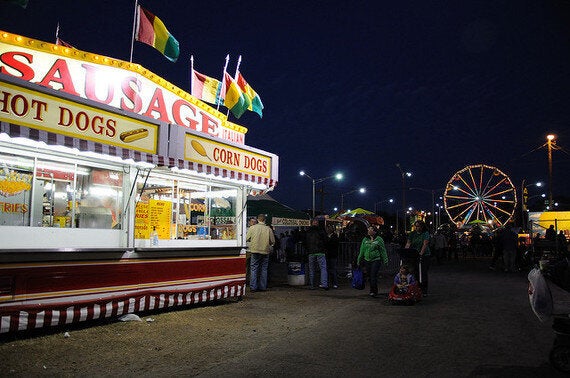 Florida is no stranger to fall fun. The ideal autumn weather means outdoor festivals take place in the Sunshine State long after other states begin preparing for winter. The Pensacola Seafood Festival, Central Florida Peanut Festival, Winter Park Autumn Art Festival, Key West's Fantasy Fest, and the Florida Seafood Festival are just a few of the must-visit events happening across the state from early September to the end of November.
5. You Won't Miss the Fall Colors
America's Northeast is known for its fiery fall foliage displays, but Floridians don't miss out on the autumn colors. Once the colors in popular fall foliage destinations like New Hampshire and Upstate New York have peaked, the cool nights of late autumn turn Florida's deciduous trees into vivid paintings of yellow and red accompanied by the bright green palms and firs. Central and Northern Florida are the best places to admire the fall colors and early to mid-November is the time to catch them at their peak.
6. It's the Best Time to Spot Manatees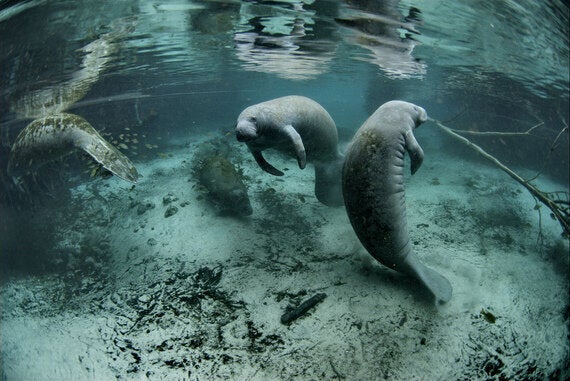 Manatees need warm water to thrive, and they cruise southeast Florida's waters from mid-spring to the end of October. As water temperatures begin to drop in late fall, manatees head to freshwater springs, where water temperatures remain warm through the late fall and winter months. See the manatees as they play in the sea in the early fall months or head to a freshwater spring, like Three Sister Springs in Crystal River or the Lee County Manatee Park in Fort Myers, later in the season to see large populations of sea cows at once.
Follow HuffPost Canada Blogs on Facebook
Popular in the Community