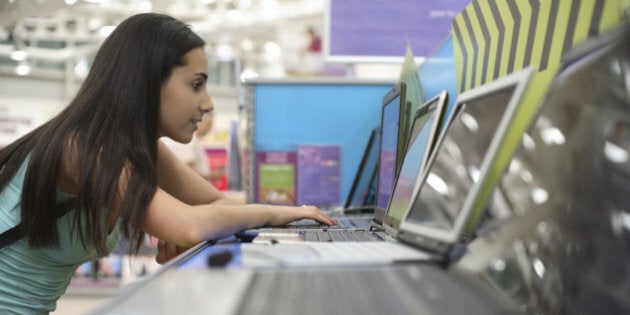 The start of a new school year often causes a lot of excitement over seeing friends, meeting new teachers and learning new subjects. It also means back to school shopping and upgrading your existing technology to make sure you're starting your semester off right. It's important to purchase a good laptop that will support you throughout your education. This year, I have a few tips for choosing the right laptop for you.
1.Make sure your battery life is long lasting
As a student, it's important for your laptop to last through back-to-back classes. There's nothing worse than having your laptop die when you need it most. It also doesn't help if you have to be constantly plugged into an outlet in order to keep your device running. Choose a laptop with a battery that lasts a minimum of eight hours for a solid work session.
2.Choose a lightweight device
Your laptop shouldn't cause you back pain. It's hard enough to carry multiple books across campus without the added weight of a heavy computer. To avoid putting extra strain on your spine and shoulders, choose a device that is five pounds maximum. Trips to the library will be a lot less painful.
When it comes to your computer, screen size is important. If you're looking for a laptop to bring to class for taking notes, consider a smaller screen. If watching TV and movies is going to take up a large portion of your laptop time, a bigger screen may be a better option. Remember though, with added size usually comes added weight so it's important to determine your device needs in advance.
When it comes to buying a new laptop for back to school, it's important to choose something that's right for you.
Make sure the laptop you choose can keep up with you. A laptop is only as good as its processor so it's important to choose a device that suits your needs. The more sophisticated the processor, the higher demand it will match. For example, a computer science or graphic design major may need a higher processor than their English major counterparts. However, if your hobbies are computer intensive (gaming or animation perhaps) then you might also need a higher processor. For added value, go for an Intel processing chip, which delivers superior performance.
Laptop storage is underrated. What may seem unimportant can have big consequences for your computer's performance. It's easy to rack up a lot of photos, music and programs, which take up precious space. When your storage starts to run out, your laptop starts to slow down and can run out of room for important system updates. That means the more storage, the better when it comes to buying a new laptop. But don't forget to also back up your important files to an external hard drive for safe keeping.
6.Consider a 2-in-1 laptop
The majority of us use our laptops for work and play. In fact, a recent Intel Canada study found student respondents spend only 23 per cent of their time on their laptop doing school work. Laptops are a one-stop-shop for a variety of activities including working, socializing, entertainment and gaming. A 2-in-1 offers the practicality of a laptop with the versatility of a tablet. Not to mention, you avoid having to buy two separate devices, which is ideal for a student budget. Choosing a 2-in-1 with a removable keyboard and stylus pen can really take your laptop game to the next level and allow for optimal versatility.
When it comes to buying a new laptop for back to school, it's important to choose something that's right for you. If you do your research ahead of time and remember my tips, you'll have no trouble making a successful purchase this year.
Follow HuffPost Canada Blogs on Facebook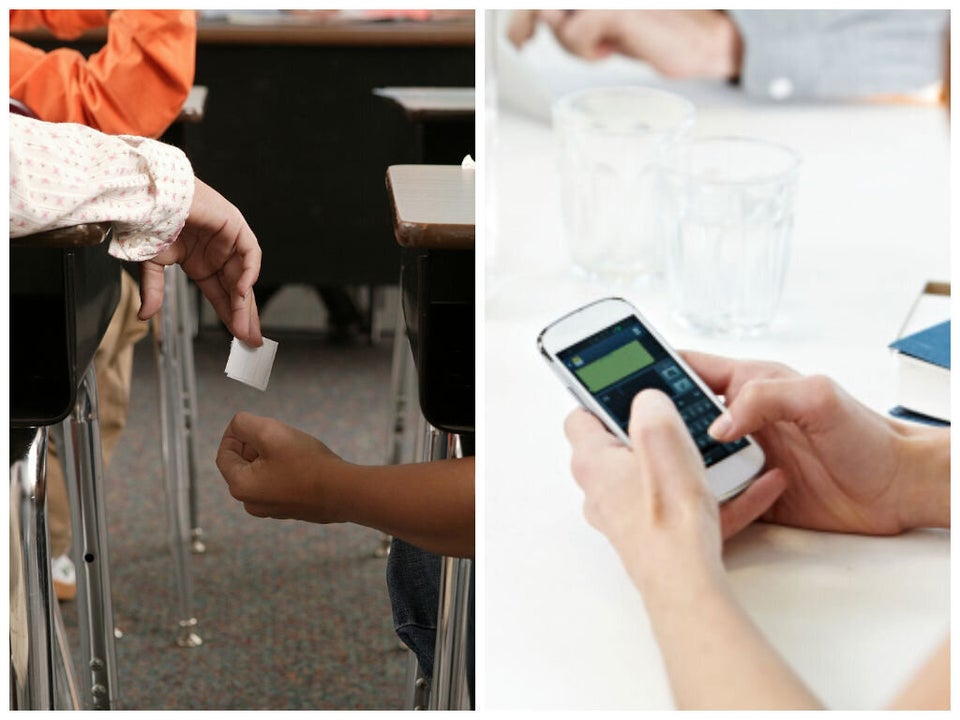 11 Ways Technology Has Changed Since We Were Kids
Popular in the Community