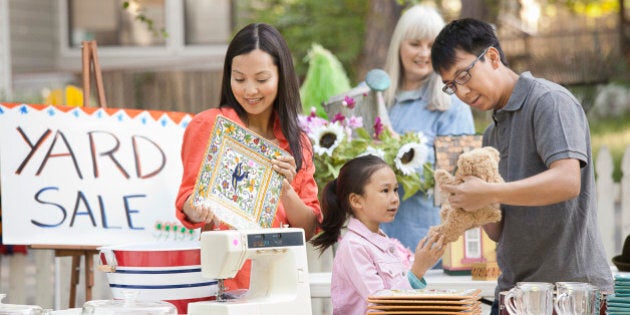 6 Tips to Organize a Successful Yard Sale
It's that warm time of year and for those of you who have done your spring cleaning for the month and are stuck with piles of bags and boxes of items that you no longer need, here are six tips from Professional Organizers in Canada on how to organize a yard sale:
1. Advertise - Put out a free advertisement on craigslist one week before and create 8.5 X 11 flyers to distribute within a 2 block radius around your home. You can also create an event on social media sites one month before and take pictures of all the different items that you will be selling to entice some buyers in advance!
2. Make it a street party! Get other neighbours on the street involved so you can advertise a giant block clothing sale. Hold a casual meeting one month before so you can delegate individual tasks for promoting the event and don't forget to get all the kids involved! They can be in charge of setting up and organizing a lemonade stand at the event with proceeds going to the charity of their choice.
3. Rain Day - Make sure you've chosen another Saturday or Sunday as a back-up rain day and ensure you announce any cancelations on all necessary locations such as social media pages and craigslist. Keep in mind that it might still rain on your yard sale day so keep some plastic bags and tarps ready to cover your items in a hurry.
4. Prep Everything - Have everything ready the night before so you are just putting things out the day of the sale. This is a good time to double check on quality -- make sure the items you plan to sell are in good condition and clothes have no holes, stains or rips in them. You can consider inviting some friends over and make it a social event -- provide them with some refreshments in exchange for their help setting up.
5. Set it up like a store - Display your best items up front in order to grab the attention of individuals walking buy. Then group like items together and create garment racks or a self-made clothesline - tree branches work too! Try to keep items to one layer so people don't have to go rummaging through bins and boxes and can see everything at a glance. Put out a bookshelf for shoes, boots, purses and sunglasses and don't forget to colour block. Lastly, turn up the tunes! A good store always has a great playlist in the background.
6. Price it right - Put stickers on hard items or coloured dots (with an easy legend) to save time having to write everything out. This way if you want to slash prices throughout the day you can just update the legend rather than have to adjust prices on each item. Remember to leave some haggle room too! For popular or pricey items you can tape a copy of an advertisement to the item so they can see the value.
* Put on a fanny pack with change inside and be prepared for some friendly bartering.
You can arrange to have any items that did not sell donated to charity and in some cases they will come and pickup the items right from your door so nothing is going back inside the house! Just make sure you organize this before hand.
Most importantly, do your best to have fun and the more organized you are, the more fun it will be.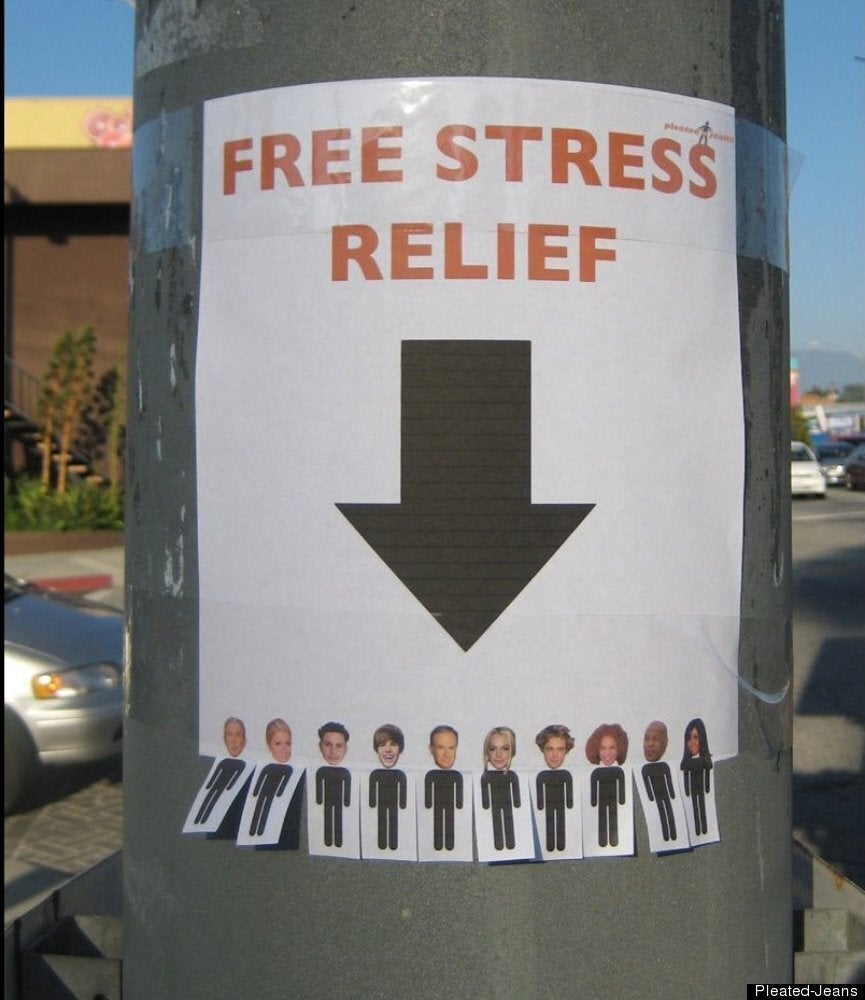 Funny Tear-Off Tab Flyers