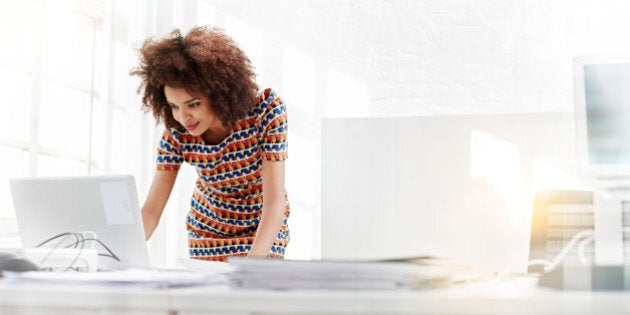 If you're in the business of obtaining success, you must understand the importance of productivity. It's essential for growth, improving scale, and is key in taking the leap from good to great. Within each work day, there are only so many hours you have to produce your best, which is why it's important to maximize and monitor the time you spend on anything. This of course leads to the difference between working more versus working smarter.
Productivity begins with a tool belt full of ways to improve your focus, track your time, delegate tasks, and enhance your metrics gathering. In an effort to fill your tool belt with the very best to maximize your productivity, below are eight tried-and-tested ways to work wisely.
Collaborative documents are a must for the majority of team-based businesses. Gone are the days of encumbered folders with multiple variants for one document. Network drives file conflicts are now a thing of the past. Google Drive is nearly a standard for cloud sharing documents, which allow for team members to have the most up-to-date versions of the file, with revision management only a click away. You can watch your colleagues type their work and collaborate with them on the same document. You can also leave comments for each other, export it or send it directly to a cloud printer wirelessly. The living, breathing document is essential for traction, reduces confusion and streamlines an essential part of team collaboration.
Tip: In order to avoid disarray of your Google Drive files, organize your projects into shared folders. Do this early on to avoid having docs created and shared from getting out of control.
Part of moving towards and beyond management status involves delegating your tasks to others in order to maximize your time on more important duties such as strategy or process improvements. When delegating even your most simple tasks, it's essential to communicate the exact work required when hiring assistants in efforts to minimize issues and increase speed of completion. Process Street allows you to enter each step of the process so your assistant can check off each task on their list each day. It's a dream for those who use virtual assistants, especially when dealing overseas.
Tip: Enhance your process list with screenshots - it helps when dealing with non-local VA's to ensure they don't miss a step.
While I would usually advocate business owners to learn how to improve and enjoy writing, sometimes it's just not possible. Regardless, if it's press releases, blog posts, or web content -- some people just hate to write. Fortunately, the advent of telecommuting allows the possibility to outsource writing to general experts. It's hard to gauge the skill level of freelancers on Upwork or Fiverr, and it can sometimes become an even larger hassle to deal with revisions. Hiring directly from a content creation service such as RightlyWritten can put your blog on autopilot with quality content and an ongoing relationship that's fostered professionally with account managers and writing experts. This also means delegating content ideation, creation and publishing, without micro-managing your freelance writers.
Tip: If you ever find a writer that just gets it - don't ever let them go!
On the topic of distractions, I've always found it hard to focus when needed. Phone calls and texts keep coming in, popup notification interrupt constantly, and the temptation of checking email or Facebook grows with each passing second. Although I'm sure there are similar apps for PC, Focus for Mac is very useful for keeping yourself focused. After setting a timer -- 25 to 45 mins seems adequate, depending on what you plan to complete. Starting the Focus app will temporarily block out the ability to browse nearly any popular website. Got the itch for more Huffington Post? Denied. Want to check your Gmail? Denied. Feeling like you need to watch another cat video? Denied. It's helpful for anyone dealing with attention deficit issues, and at a higher level, can help break your day down into focused tasks, leading to optimal efficiency.
Tip: A colleague of mine takes this app an extra step further. While the timer is running, if he has something he needs to search for that relates to his work, he'll write it down on a piece of paper beside him. He will eventually go through his list for answers only after the Focus timer expires.
If you haven't heard of Trello, it's perfect for those with too many ideas and nowhere centralized to house them. It allows you to create separate boards for projects, create lists as categories or process milestones, and cards for individual ideas. Plot your ideas into a new card and attach any links, images, descriptions, and tag people in comments to keep all your notes under one roof. It's good for project managers, product designers, bloggers, and those in managerial roles. As an interface, it doesn't look all that pretty, but it's highly effective for people who have an overflow of ideas, need a map out a process of tasks required, and for improving progress visibility.
Tip: Hey content marketers! Enable the calendar to set up your own content calendar. It ties directly to your cards (and their deadlines), and works great in comparison to other paid content calendar tools on the market. You can find it under "Power Ups."
Sometimes free analytics tools just don't cut the cake. Eventually, as the numbers grow, you'll need to invest more time and dollars into custom data and engagement tools. Mixpanel is one of those services that offers a business analytics platform, enhancing your growth metrics with an assortment of tools to produce data that is both qualitative (surveys, customer feedback) and quantitative (Google Analytics, sales data). The platform tracks your user interactions with web and mobile applications, offers tools for targeted communication, A/B tests, and survey form builders. All collected data can be exported into custom reports that can measure your engagement and retention. With 48-billion actions analyzed every month, Mixpanel is a trusted source for answers for many major companies.
Tip: On the go? The iPhone app lets you access your custom reports on the fly (although an Android app doesn't appear to exist yet).
Follow HuffPost Canada Blogs on Facebook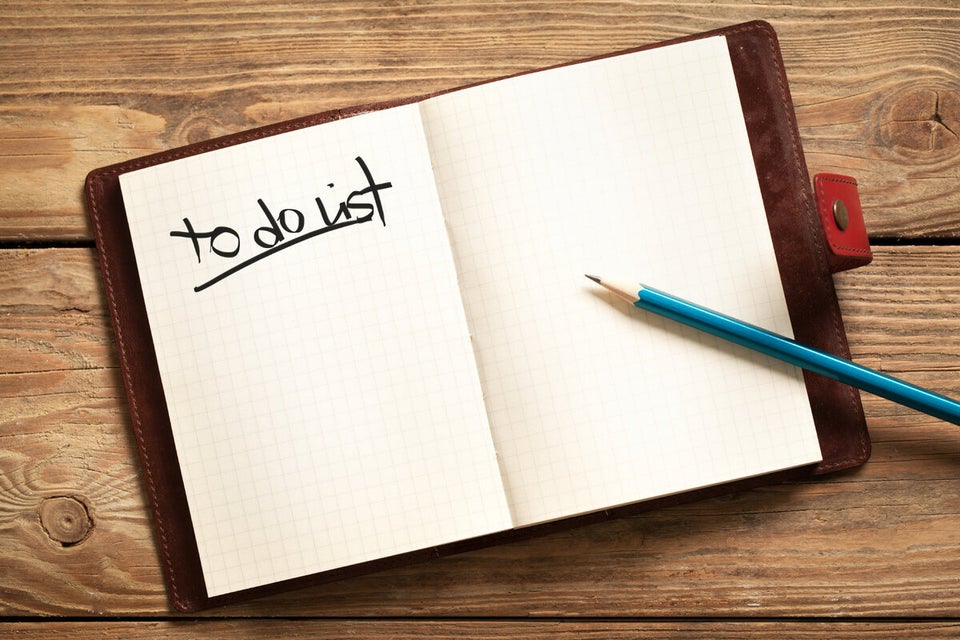 9 Ways To Make Your Mornings At Work More Productive