The beauty of living in Canada in 2017 is that there's more than one way to get married.
For some women, that can mean the big white gown, the towering cake and the fancy venue they've thought about for years.
But for others, that way of doing things doesn't feel quite them. And though there's nothing wrong with wanting to celebrate big, these women would prefer to do something more low-key.
We spoke to six women who happily explained why fairy-tale weddings aren't for them — and how they celebrated instead.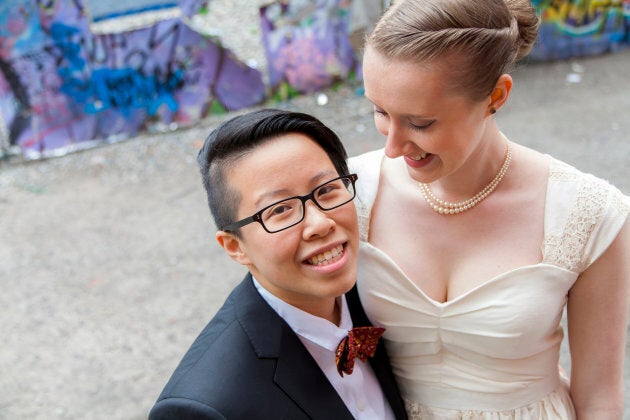 The Kendal-Kongs tied the knot in early May at Toronto's Metro Community Church. The two are now looking forward to hosting a belated reception with friends and family on Canada Day.
Vivian and Maria decided to split up their wedding celebration mainly because of timing, since Maria is a student and "the ceremony date we picked was smack in the middle of the school year," Vivian explained.
Plus, the Canada Day long weekend provided a better opportunity for out-of-town guests to fly in to the city.
Why they didn't want a fairy-tale wedding
"I had never really wanted the big formal wedding affair, and had never dreamed of a big magical wedding as a child," Vivian said. "This actually made planning [the wedding] a lot easier, since I had no expectations about it going in. We had no bachelorette parties, no bridal showers, no rehearsal dinners, no big worries about décor, no triple checking of guest lists. It wasn't quite an elopement — we had some immediate family with us, and a photographer — but it was pretty close, and I wouldn't change anything about it."
Interestingly, Maria had always wanted a big wedding, but when it came down to it, she and Vivian decided it wasn't something that would work for them as a couple. Being "very private people," it just made sense to have a quiet ceremony, she said.
I think it's all too easy to get so caught up in poofy dresses and giant guest lists, and trying so hard to create that 'perfect' day.
"It was also important to me that we didn't go into debt over the wedding," Maria added.
Not only did the couple cut costs by having a small ceremony, but Maria also wore her great-grandmother's dress — which her costume-designer sister modernized for her — and Vivian bought her suit at Tom's Place in Kensington Market.
"It may not have been the fanciest wedding, but it stayed true to our values, and it stayed about us, not about impressing other people," Maria said. "Ultimately, having some frivolous expensive fancy wedding wouldn't have made me or Vivian happy. The point of getting married is to celebrate our love for each other and solidify our commitment to each other. I think it's all too easy to get so caught up in poofy dresses and giant guest lists, and trying so hard to create that 'perfect' day that you kind of miss the whole point of the wedding itself."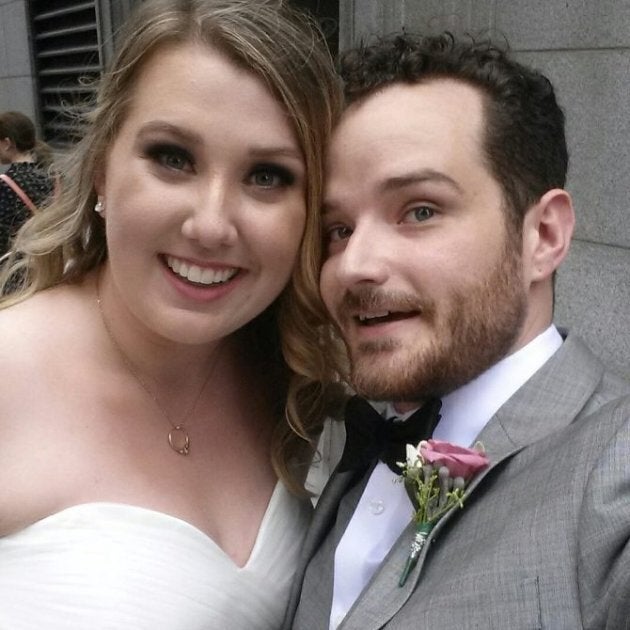 Melissa Buckley and her husband Brandon didn't have a traditional wedding, but that doesn't mean it wasn't epic.
On June 10, the happy couple tricked their families into thinking they were attending an engagement party at Toronto's Hot House Café. Little did they know that when they arrived, they would be greeted as guests at the couple's wedding instead.
"The day was absolutely magical, I wouldn't change a thing," Buckley said.
Why Melissa didn't want a fairy-tale wedding
"We both love to host people. We are not ones to enjoy the spotlight," Buckley explained. "When thinking about our ideal wedding, Brandon and I wanted a wedding that was small enough to properly host our guests and actually get to spend time with them. Our wedding was just as much for our guests as it was for us. We didn't want a wedding, we wanted to throw a party that we got married at. With a very large initial guest list, this seemed impossible. The solution? A surprise wedding!"
"The day was absolutely magical and most guests mentioned it was the best wedding they had ever been to," she added.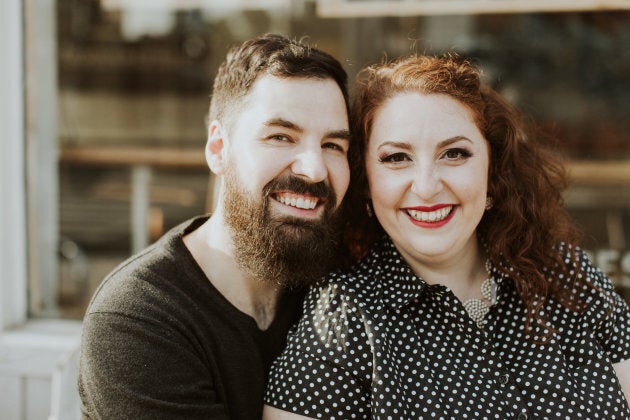 Liza Franses and her fiancé Liam Van Dusen are holding their wedding ceremony at Toronto's Riverdale Park East on Friday, August 25. They'll then host a reception at a boutique venue called The Forth.
The bride-to-be explained the pair's chosen wedding date, saying: "We feel the cost of weddings [are] ridiculous. The main reason our wedding is on a Friday is to save as much money as possible on everything wedding-related."
Why Liza doesn't want a fairy-tale wedding
Besides the desire to save on cost, Franses says having a dream wedding never crossed her mind.
"I self-identify as a feminist and never has a 'fairy-tale' wedding been pushed on me by my family, friends, etc. ... so it has never been a 'dream of mine' or any of that nonsense," she said. "Getting my master's degree in hopefully the next few years will be my 'fairy-tale.' Liam also identifies as a feminist so our wedding is just a continuation of our dual belief in equality in our relationship."
"We see our wedding as us committing to one another, enjoying work-health benefits and to have children down the road," Franses continued. "We do not see it as a way to blow a million dollars on one day where we lose sight of what the day is meant to be; our love for one another."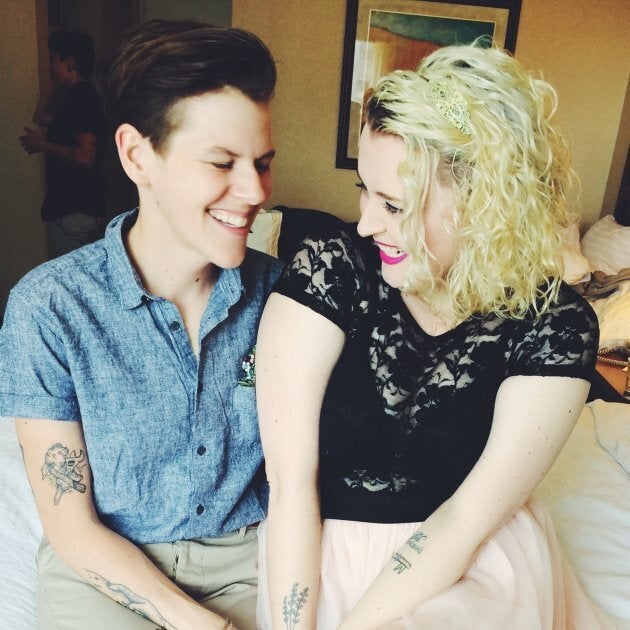 Laura Campbell and her partner Andrea Silver are tying the knot on April 28 next year. The Toronto couple is planning a quiet ceremony in place of a traditional affair.
Why they don't want a fairy-tale wedding
"We don't want a traditional fairy-tale wedding because we recognize the privilege and consumption in spending $50,000 on one day. We are focused on our relationship and future, which far extend the fairy-tale aspect of the wedding day," Laura explained. "Being queer, we also want to take part in an event that members of our community were previously denied access to, so we are planning in such a way that these two conflicting theories can meet in the middle. Plus, one bride (me) wanted a teeny city hall and dinner affair, while the other bride (sweet Andrea) really wants a big party."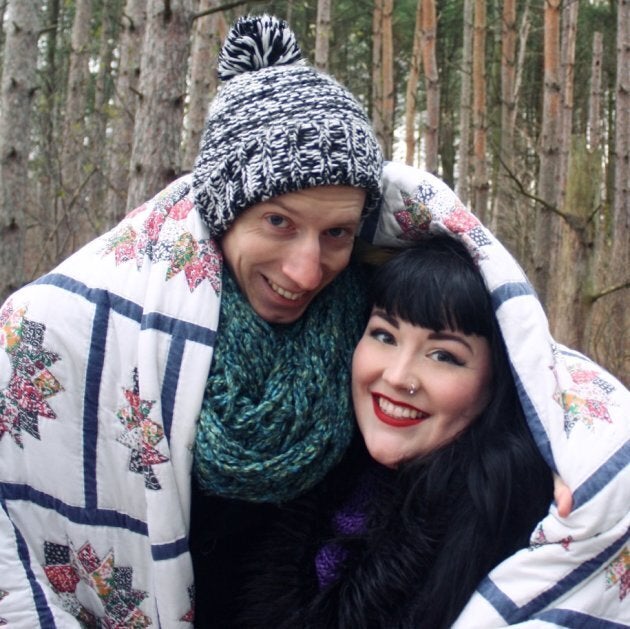 Newlyweds Katlyn Nemo and Luke Roelofs are proving that backyard weddings can be a great alternative to big, fancy ceremonies. The two tied the knot on May 20 in Nemo's parents' backyard in Grand Bend, Ont.
"It was a fun and romantic event, but lasted a whole of 10 minutes and wasn't a big deal," Nemo said. "We plan on having a non-legal commitment ceremony in a year or so, which will be a big party with a lot more guests and more closely resemble a wedding in a food/dancing/booze kind of way, but there won't be anything legal attached to it. Just a big love party."
Why Katlyn didn't want a fairy-tale wedding
"[Luke and I] are both feminists and recognize the patriarchal past and, frankly, the patriarchal present that marriage exists in," Nemo explained. "I don't want to be 'given away' like I am property, I don't want to change my last name, and my parents and partner don't want or expect those things of me either, because they understand that women are people with autonomy, and the way that marriage exists right now doesn't fully reflect that (though I fully respect the choice to do that sort of thing)."
She also revealed that she and her husband are also "just pretty laid back about this kind of thing."
"On our wedding day, we had a yard sale in the morning, then got dolled up, did the quick ceremony with friends and family in the backyard, and then made nachos and burgers for everyone immediately after," she said. "We love big parties and dressing up, but spending tens of thousands on one day just isn't feasible when it could mean travelling around Europe for months or putting a down payment on a house or condo. Not only is it a waste of money, but putting so much emphasis on one day is kind of silly when you have already been with someone and lived with them for years, and those years have been full of amazing days, and you have a whole lifetime ahead of you to celebrate your partnership."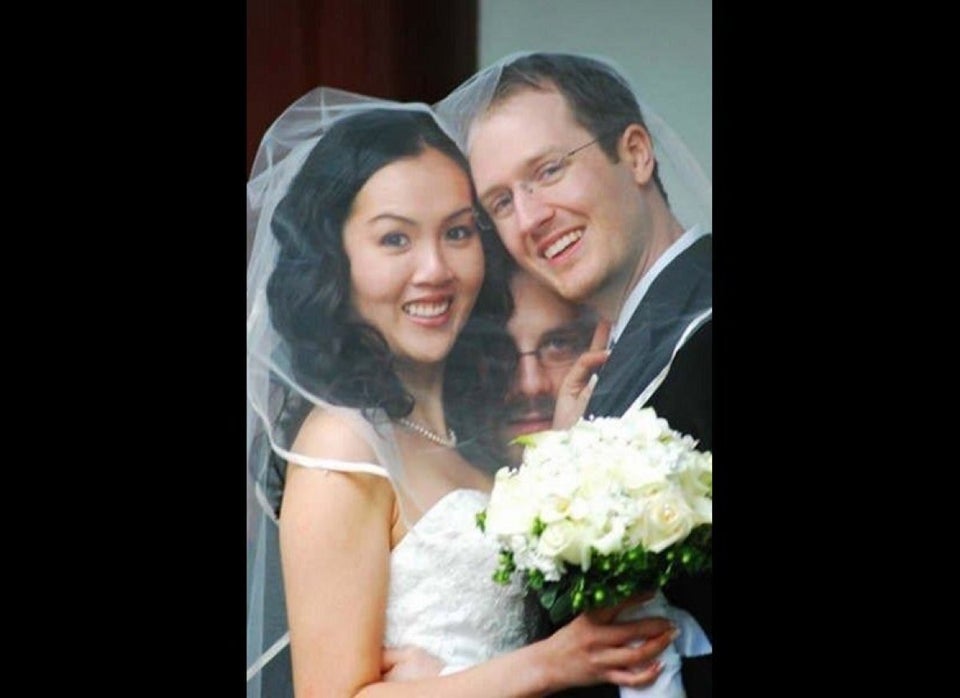 The Funniest Wedding Photobombs