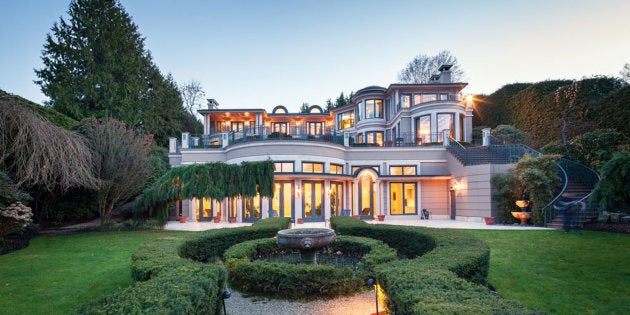 After a shaky year, it looks like confidence is creeping back into Vancouver's housing market.
For signs of that confidence, look no further than Belmont Estate, a five-bedroom, 22,000 sq.-ft. property on the city's west side that's listed for a record $63 million.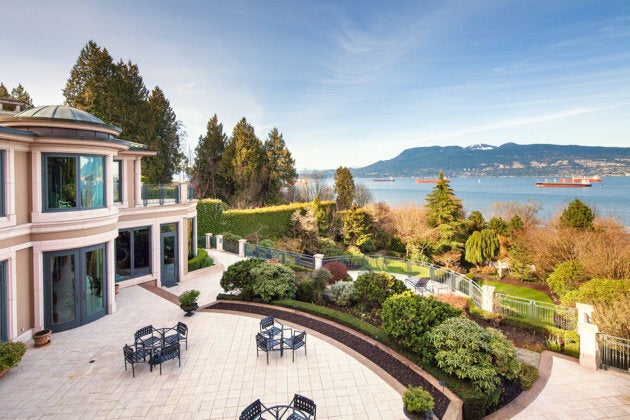 It's owned by a prominent couple Joseph and Rosalie Segal, who made their money in department stores Fields and Zeller's and then real estate development. The three-storey, five-bedroom, 12-bathroom house sits on 1.28 acres and offers some of the best views in a city full of great views.
Among the features in this custom-built palace of decadence are:
An elevator

Dining room that seats 80

A more "intimate" dining room that seats 20

Floor-to-ceiling murals

Eight-car garage

Indoor pool and sauna.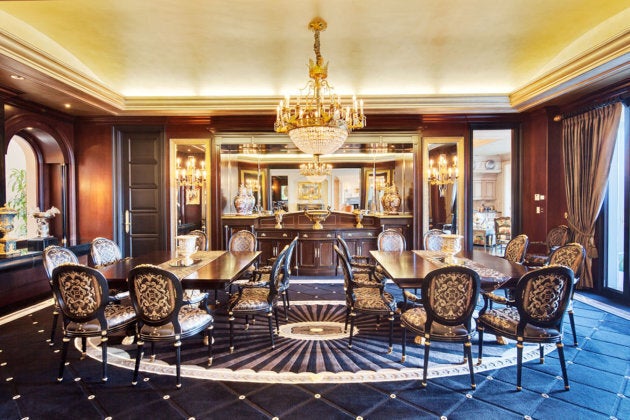 It's one clear sign that Vancouver's housing market is showing signs of a comeback. While sales are still softer than they were a year ago (they were down 8.5 per cent in May, from the same month a year earlier), they've accelerated over the course of this spring. The benchmark price is up 8.8 per cent from a year ago, at $967,500.
So with this listing, are we seeing hubris returning to the market? The Globe and Mail reports that the asking price on Belmont Estate is some $21 million higher than its assessed value of $41.9 million. It ranks as "only" the seventh-most expensive assessed property in the province.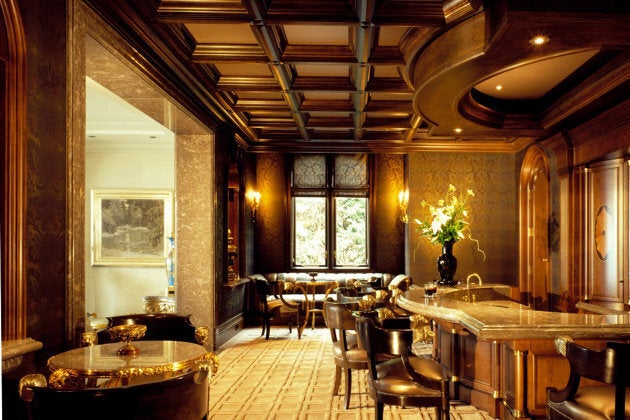 The listing agent is talking up the home as one-of-a-kind.
"No other property of comparison has been offered in Greater Vancouver to date," Christa Frosch of Sotheby's International said in a statement.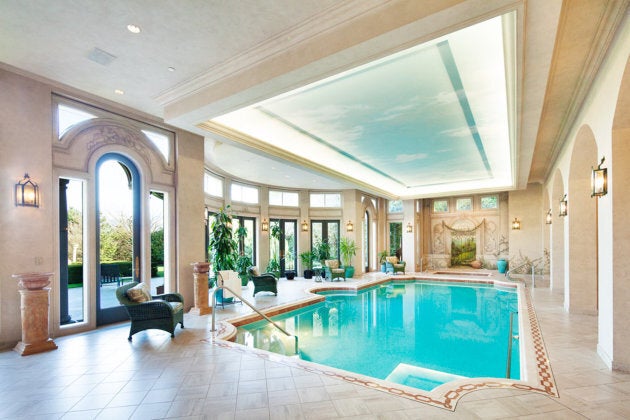 "The fact that its long-standing owners are beloved in our community for their philanthropic dedication to the city of Vancouver only adds to the home's heritage."
Frosch adds: "I believe that the buyer of this home will have a passion for art, history, luxurious landscapes and timeless design."
That, and $63 million to spare.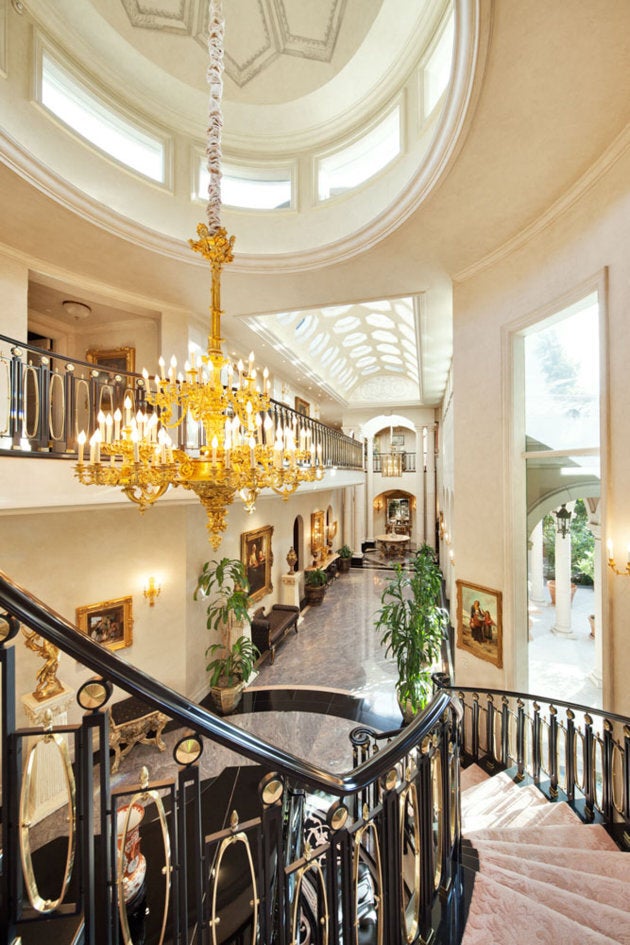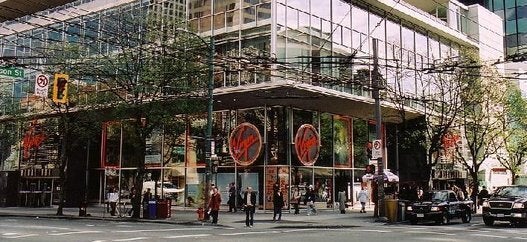 26 Signs You Grew Up In Vancouver In The '90s