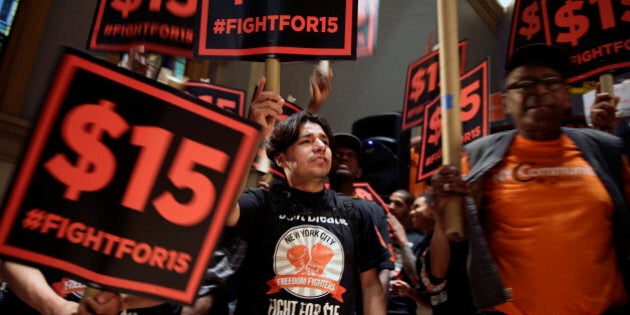 Ontario's labour laws are set for review this year and there is a lot on the line. It has been 20 years since labour laws were re-opened in Ontario and that was under a Mike Harris government, when many of the gains made during the province's first-ever NDP government were rolled back.
Today there is new hope. The Wynne government has responded to pressure from the labour movement, sustained media attention to the growing trend towards precarious work and the ensuing public outcry.
This year, the Ontario government appointed two special advisors to head up a Changing Workplaces Review. C. Michael Mitchell and the Honourable John C. Murray released a discussion paper in May and, on June 16, they launched public consultations that took them to eight communities around the province this summer, with three more scheduled for this September.
There can be little doubt that this is a once-in-a-generation opportunity to change Ontario's outmoded labour laws to lift employment standards for every worker and provide easier access to unionization and the protections it affords.
The Ontario Federation of Labour (OFL) has responded by bringing together a big table of affiliates, progressive economists, labour-side lawyers and community allies to analyze the existing gaps in labour law and the impact on the people who are falling through them. All of this in an effort to develop a clear vision that is shared across the labour movement and to put forward a comprehensive set of policy proposals that can restore the balance to labour relations in Ontario and ensure that having a job will always be a pathway out of poverty.
History has shown that when workers act collectively in their workplace they can improve their wages and working conditions. Such collective action has resulted in critical improvements in health and safety standards for workers and for decent wages and benefits. In Ontario, union membership translates into an average pay bump of $6.42 per hour across the board, but for women in the workplace it means an additional $7.83 an hour. Not only is union membership a poverty reduction strategy, but it is also a concrete mechanism for achieving equality in our society.
The OFL is proposing a series of improvements to the Labour Relations Act that would eliminate the barriers to unionization, prevent employer intimidation and harassment during an organizing drive, help secure collective agreements and resolve disputes and maintain union protection in the workplace.
Key among the OFL's recommendations are:
1. Card-Based Union Certification
Workers should be allowed to vote once to join a union and have that vote count. When a majority of workers have signed a union card, the union should be certified. Interruptions to this process simply provide opportunities for employers to intimidate workers and undermine the will of their workforce.
2. Early Disclosure of Employee Lists
Employers should not be allowed to withhold vital information about their workforce from the union in order to undermine their workers' efforts to organize collectively. Both sides must have access to the same information. When 20 per cent of a company's employees have expressed an interest in joining a union, the full list of workers should be released to the Ontario Labour Relations Board, in accordance with existing legislation regarding freedom of information and protection of privacy.
3. Neutral and Off-Site Voting, Including Telephone and Electronic Voting
Employers must be prevented from intimidating workers during a vote to unionize. It should be up to the employees and their union representatives to select neutral locations for ballot boxes, or whether telephone or online voting is more appropriate.
4. Interest Arbitration for a First Contract
Once workers have democratically decided to unionize, employers should not be allowed to continue to resist the process by stalling the negotiation of a first contract. Ontario should adopt measures that make it easier to trigger binding arbitration when a first contract is not secured within a reasonable time frame.
5. Reinstatement Following an Organizing Drive
No worker should be fired, reprimanded, intimidated or harassed simply for expressing their desire to join a union. Any worker who is disciplined, discharged or discriminated against for exercising their rights under the Labour Relations Act during an organizing drive, must be immediately reinstated to their original terms and conditions.
6. Successor Rights for the Contract Services Sector
None of the changes outlined above will provide the intended support to workers if union membership can be easily terminated or reversed simply because the employer is changed in a given workplace. This is a regular occurrence in the services sector, where a change in contract could see a new company delivering the same services with the same employees, but without the same representation.
Successor rights must be extended to workers in the contract services sector, who are at risk of losing all collective agreement protections when contracts are retendered.
7. Banning the Use of Scabs
By far, the majority of collective agreements are negotiated without labour disruptions. However, the actions of some employers result in strikes by unionized workers in order to achieve a fair contract. The use of replacement workers, or "scabs," undermines the collective bargaining process, prolongs labour disputes and escalates tensions.
The use of replacement workers must be banned during strikes and lockouts.
These simple changes to Ontario's outmoded labour laws have the potential to give workers the tools to lift themselves out of poverty through collective representation. However, these measures don't go far enough.
Over the past 20 years, Ontarians have seen a dramatic decline in manufacturing and many good, unionized jobs have been replaced by low-paying and part-time jobs in ever-expanding retail and service sectors. According to an explosive report released in 2013, fewer than half of all workers in the GTA and Hamilton are in permanent, full-time jobs. Instead, just over half of workers are in temporary, contract, or part-time positions.
The OFL has joined forces with the Workers' Action Centre to champion changes to the Employment Standards Act that would raise the floor for every worker in Ontario. Under the banner of $15 and Fairness, the labour movement is advocating for a $15 an hour minimum wage, paid sick days, increased vacation pay, an end to split shifts, equal treatment for temp agency workers and various other changes that would put an end to precarious work.
Together, we can make sure that every job is a good job and every worker finds dignity in their work.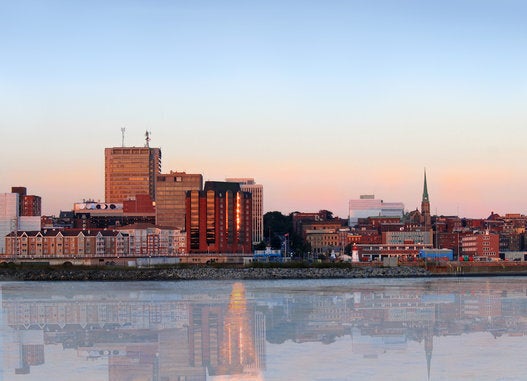 Minimum Wage Across Canada (2015)
Popular in the Community