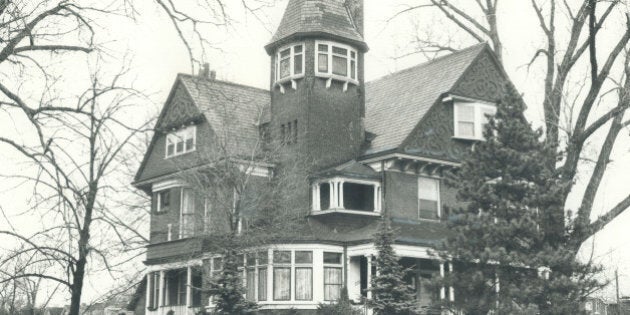 Halloween is upon us and with that comes the time for goofy costumes, candy and, of course, stories of ghosts and ghouls. The suburbs of Toronto are not without their own tales of ghostly sightings and paranormal activities that will keep you awake far into the night. Follow along with us as we uncover some of the GTA's most haunted haunts.
Emma's of Burlington is regularly serving up a sumptuous array of food and drink options that pair perfectly with their summer time patio scene or year-round nightlife. However, it's also apparently haunted by a woman named Emma Byrens and her two children who lived there in the early 1900s. Emma appears as a floating lady in a white dress, and sometimes witnesses also experience moving objects, voices, cold spots, orbs, voices and toilets that flush by themselves.
The Sharon Temple is an open-air museum site located in the village of Sharon, Ontario, that was in 1990 designated as a National Historic Site of Canada. The Temple, at the Sharon National Historic Site, was built in 1832 and was fully restored in 2011. Ghostly activity here includes the sounds of a large feast being prepared, music, footsteps and more.
Heintzman House (circa 1817) located in Thornhill, Ontario, is one of the oldest homes in the Greater Toronto area and has a long and fascinating history This beautiful manor home now banquet hall/rental facility, specializes in private rentals for special events. It is also said to be haunted by the ghost of a former coachman. A local psychic feels that the house is the haunt of Colonel Cruikshank, the first owner of the property.
The Henry Harrison House - Grey Goat Pub was built in 1865 and was once a funeral home. Add to that, the original owner is rumored to have died in the house. It is said to be haunted by a ghost who makes sounds in the basement, slams doors and appears as the outline of an elderly lady. But don't let that turn you off from Newmarket's oldest pub, the patio action by summer is actually quite... lively?
The three-storey brick residence, located at the corner of Stouffville Road and Yonge Street, Oak Manor, was built in the 1920s by Frank Legge as a family residence. The spirits said to haunt Oak Manor are that of Edith Legge and her son Homer. For many years the main building was known as Mr. Legge's Ice Cream Parlour and Dessert Cafe, then used as an auction house, and most recently the home to American Sound of Canada.
Jester's Court Pub and Eatery, a former private residence, is believed to be haunted. The ghost is an elderly woman in a blue dress who is blamed for blowing out candles, turning lights on and off, moving glasses and slamming doors.
Now sitting vacant, this ranch-style country house is the oldest building in Mississauga. Erected in 1807, it served as a residence until the 1970s, when it was shifted 800 feet to it's present location. Since that time, managers and staff have reported finding objects misplaced; hearing footsteps when no one is upstairs; seeing the face of an "old Indian;" spotting Elizabeth, a figure in a shawl; and Miranda, a girl in white.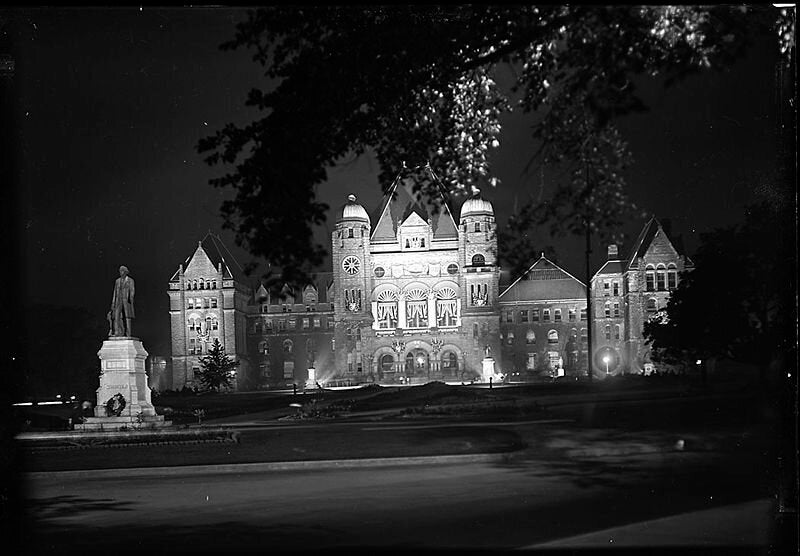 Canada's Most Haunted Places
Popular in the Community