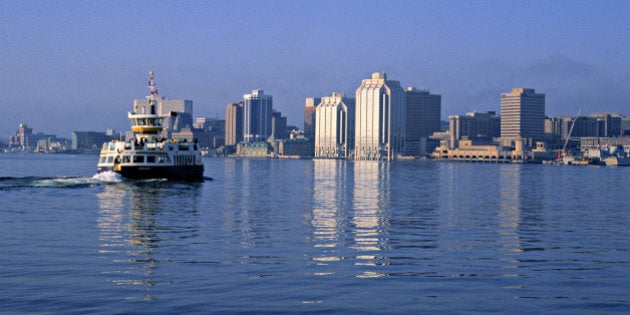 Cosmopolitan hubs offer big city bustle, entertainment options out the wazoo, miles of tony museum space and scores of cooed-over restaurants. But sometimes you don't need the whole enchilada. If a small bite out of the big Apple is all you crave you don't even have to go to NYC — consider a trip to "The Little Apple" instead.
Stray from the travelling swarm during your next vacay and consider the delights only offered up by a select tribe of tertiary towns offering similar attractions minus the tornadoes of tourists, hefty bar tabs and excruciatingly busy airports. Each of these micropolises offer the chance to discover fresh perspective on the path less tread.
Bucharest, Romania: Little Paris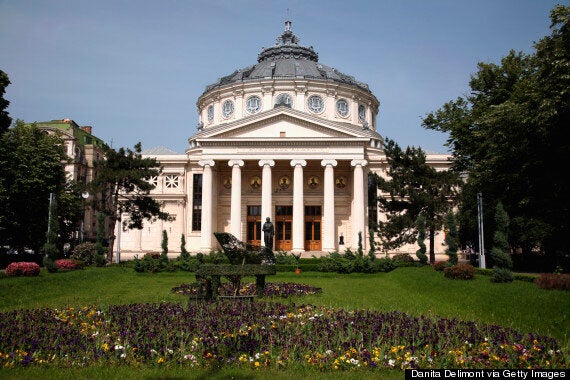 The charm and elegance of Parisian rues can be found in Bucharest's buildings and boulevards. During La Belle Époque, Bucharesters certainly took architectural cues from the French. The domed Romanian Athenaeum, a concert hall in the centre of the city where today you catch the philharmonic, sprung up in the 1880s and has become a national symbol of culture. It is in the style of the renowned Palais Garnier built at the request of Napoleon III a couple decades prior.
While characterless communist high-rises built during Nicolae Ceaușescu's regime still blight the skyline, vibes of Paris still looms architecturally large in the city from the Arcul de Triumf, Bucharest's granite version of the landmark that honours veterans of WWI to Calea Victoriei, Bucharest's charming equivalent of the Champs-Élysées.
Kitchener, Ontario: Little Berlin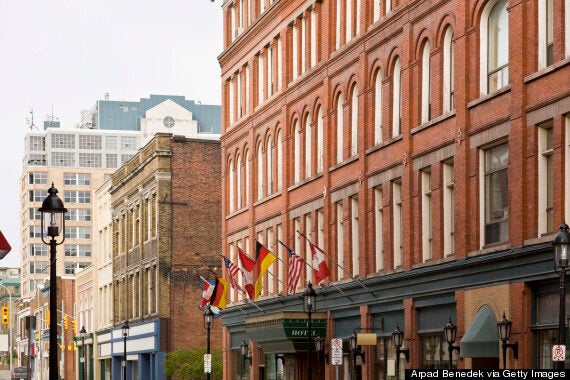 Situated roughly one hundred kilometres west of Toronto, a quarter of Kitchener Ontario's population has Germanic roots. Before being renamed in 1916, the area even shared the namesake of Deutschland's capital for over fifty years. WWI enmity led to the new name but the language was still widely spoken in the streets through the '60s.
While the lederhosen generation's influence has been waning for some time, the town along with its twin city of Waterloo, holds one what's billed as the largest Oktoberfest in the world outside of Germany, regularly attracting upwards of 750,000 revellers to their annual nine-day Bavarian bash. If you're in the area be sure to try some wiener schnitzel or pig tails at the Olde Heidelberg Restaurant Tavern in Heidelberg, Ont.
Mobile, Alabama: The Little Easy
While N'awlins gets all the fanfare, the Sweet Home state's port city has celebrated Fat Tuesday for even longer. Mobile's been getting down with Mardi Gras since 1703, and for a revelry history experience like none other there's the Carnival Museum. Traipse through this Government Street mansion while scoping out the colourful paraphernalia and sumptuous gowns and coronation robes.
Be sure to climb atop a parade float and hurl a moon pie, a Mobile tradition. Laissez les bon temps roulez! The chocolate covered marshmallow treat also factors into Mobile's NYE celebration which is capped by the dropping of a 12-foot Moonpie.
Manhattan, Kansas: The Little Apple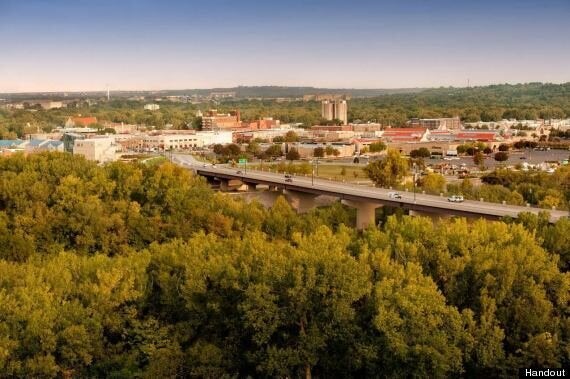 Manhattan, Kansas is a college town in the Flint Hills region of the Sunflower state with a strong cultural core. While KSU's roost lacks a Greenwich Village, they do have Aggieville, a six-square block entertainment district swimming in college bars and eateries. While NYC is stuffed with classic pizzerias, Aggiesville contains a hefty slice of fast food history.
The Aggieville's Pizza Hut is the red-roofed chain's longest running location, a Moro mainstay for over fifty years. Like its big northeastern brother, it's also been crooned about in a hit song. Country music hall of famer Glenn Campbell's "Manhattan Kansas," centers around a woman with a hard-luck story and reached #6 on Billboard's Hot Country Singles chart in 1972.
Sioux City, Iowa: Little Chicago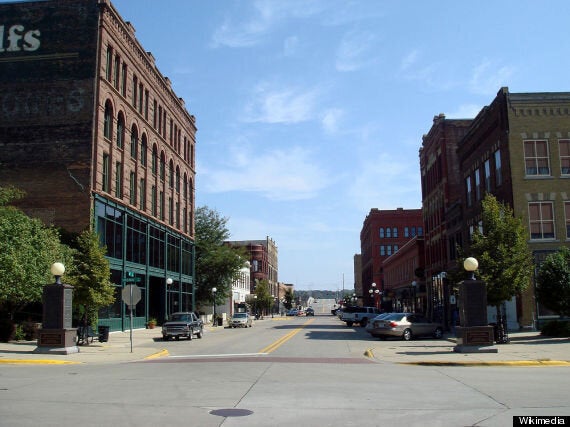 Sioux City, Iowa earned the "Little Chicago" tag for being wet when the rest of the state was dry with gambling and other dens of iniquity, making it a smaller doppleganger of the mid-west's biggest city. These days, Siouxland's Chi-town cred extends to deep-dish pies, Warrior's Sports Bar and Grill on 701 1st Street serves up some of the best deep stuff for dine-in customers only but you still may want to call ahead. Even the menu warns of a 45 minute wait.
Winnipeg, Manitoba: Little Kiev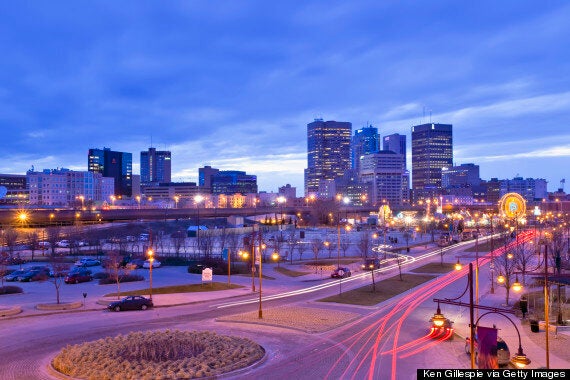 Winnipeg has a large Ukrainian population with over 110,000 denizens of the Peg hailing from the country. Along with multiple months with average temperatures dipping below freezing and an appreciation for cold pursuits like hockey to consuming copious amounts of chilled beverages — Winnipeg is the Slurpee capital of the world after all — the tie that binds is a penchant for pierogies.
Devotees of the dumplings don't have to jet to Eastern Europe to get an authentic taste. Winnipeg is crawling with pierogie joints and for pillowy moons handmade by babas. The Ukrainian Orthodox churches often take orders for fundraising efforts.
Halifax, Nova Scotia: Little Glasgow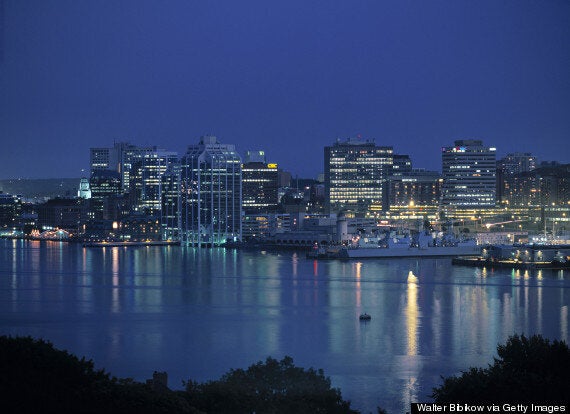 You don't have to cross the pond for a full-on Celtic culture immersion. Nerarly 30 per cent of Haligonians are of Scottish heritage lending a Celtic flavour to the maritime city. "The Great Scots", touted as Canada's answer to The Beatles were hatched in Halifax.
The Highland Games are massive in these parts and no one will bat an eye at a man wearing a tartan kilt. If there was a game show category where contestants had to guess whether bands were from Nova Scotia or Scotland there'd certainly be a ton of mistakes made on artists like the Barra Macneils, Natalie MacMaster and Ashley Macisaac.
Popular in the Community