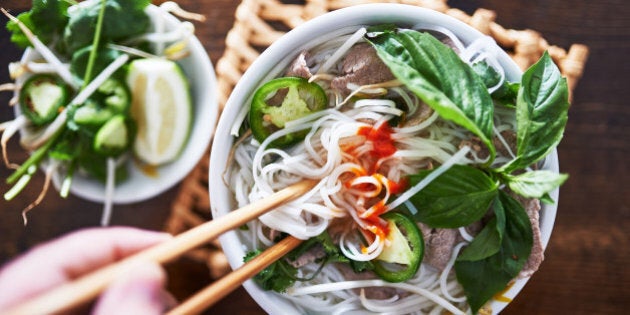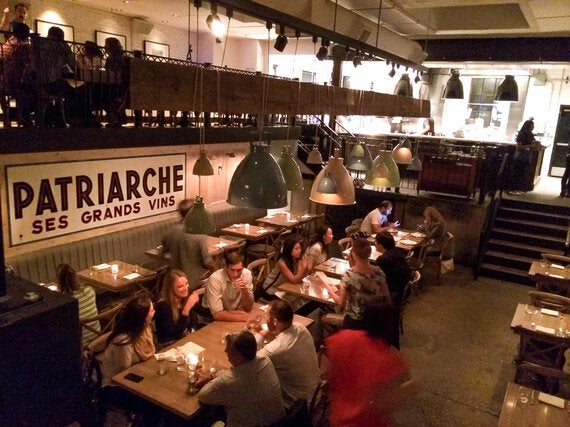 With the value of the dollar at a depressingly low value, crossing the border for a food holiday can be an expensive venture. It's time for Canadians to start looking within the country for the next great culinary experience. While the mind immediately begins with Vancouver, Montreal, Toronto or Quebec City, some of the most interesting food is coming out of Calgary.
Calgary was once known for its cowboys, oil executives and their lavish steak dinners. But the economy has changed and so has the city. Gone are the monstrous restaurants with their patrons of equally large expense accounts, but in its place a new generation of smaller more innovative restaurants have sprouted making it a very exciting time to eat in Calgary.
That doesn't mean the greats have gone, you'll still find River Café, Rouge Restaurant, Model Milk and Charcut, which have built a strong foundation of support for the up and comers. Here are 7 reasons your next food vacation should be in Calgary.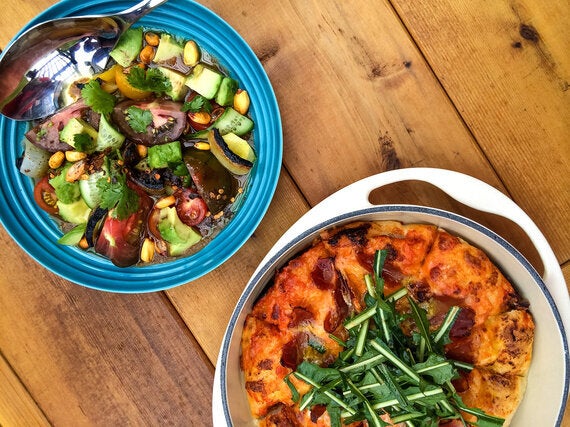 This former mattress factory in the East Village has been revitalized in a public-private partnership. An emerging community, the Simmons Building is home to three non-competing businesses: Phil & Sebastian coffee, Sidewalk Citizen Bakery and Charbar -- an Argentinean inspired restaurant with long horn cattle beer and fugazza and lighter fare like vegetable ceviche. Accessible by the River Walk, it's easy to see why this has become a favourite for locals.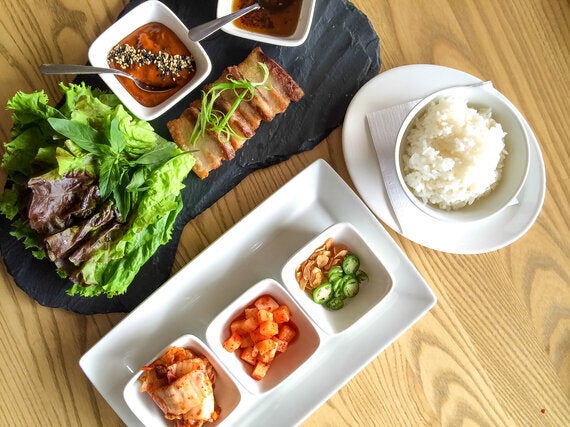 The best modern Korean food in Canada may be in Calgary. Translating to "food you eat with alcohol" Anju serves small plates with something for everyone. The adventurous will adore the spicy beef tendon whereas the timid will find comfort in great Korean-style fried chicken. Anju has also embraced a later dining crowd with service until 1am.
Located next-door to its much lauded sibling Model Milk, the wine and snack bar Pigeon Hole has carved a spot of its own in Calgary's dining scene. Named best new restaurant in the country, small plates are served in a beautiful but unpretentious dining room. Expect to see diners in everything from jeans to suits.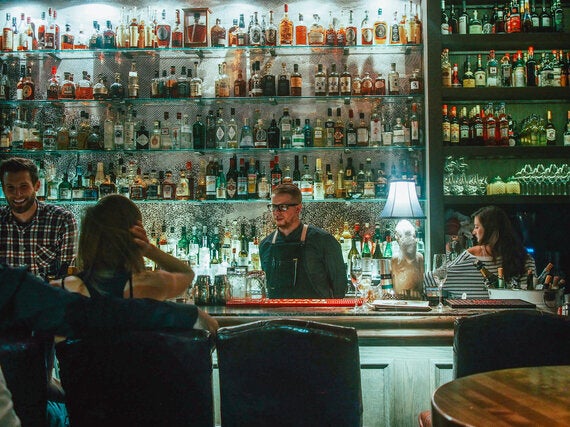 4. A Thriving Cocktail Scene
Making plans with a local? They'll likely ask if you'd like to go for a cocktail. You may be surprised by the specificity but Calgary is home to great cocktail bars. Star off with a bite to eat at Raw Bar for modern Vietnamese food and check out Christina Maw's cocktails, then head to Proof down the street and Model Milk's PDR.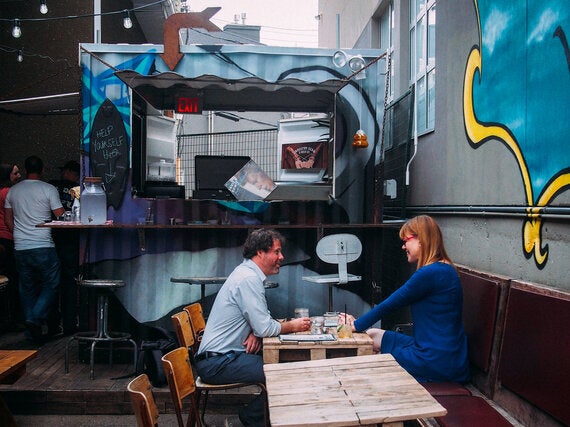 Cross the river into Kensington and it's a completely different vibe. With skyscrapers in the distance this neighbourhood has a lot of character. Check out Container Bar, a bar located in the alleyway, or head to its sister Kensington Wine Bar for an ever changing menu of comfort food. Looking for craft beer? Head upstairs to Brasserie Kensington for modern favourites like French fries with parmesan and foie gras poutine.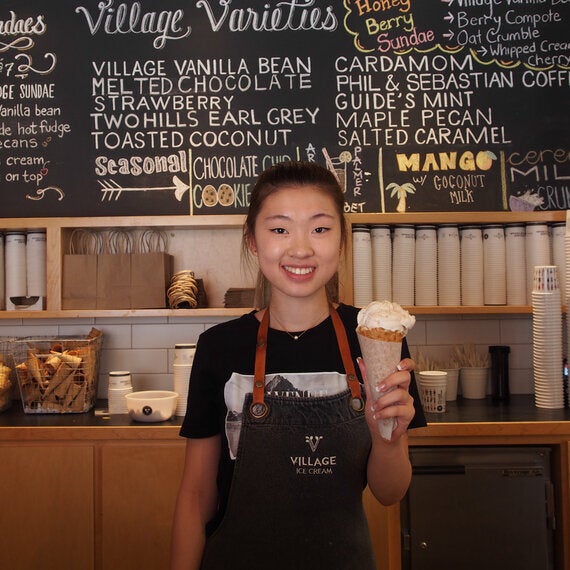 Sourcing only natural, quality ingredients, Village Ice Cream is a must-have experience. The line-ups are long in both locations but they have never run out of ice cream. Friendly and efficient staff make it worth the wait.
431 10 Ave SE AND 820 49 Ave SW
For any food lover to survive an eating vacation you need to explore the city by food. Not only does Calgary have a very easy to understand numeric grid system for streets but it also has a lovely path along the river and is perfect to stroll from one restaurant to the next.
Want to know more about food in Calgary? Check out our free 31 page guide to the best restaurants in Calgary and how to fit it all into a ambitious 48 hours.