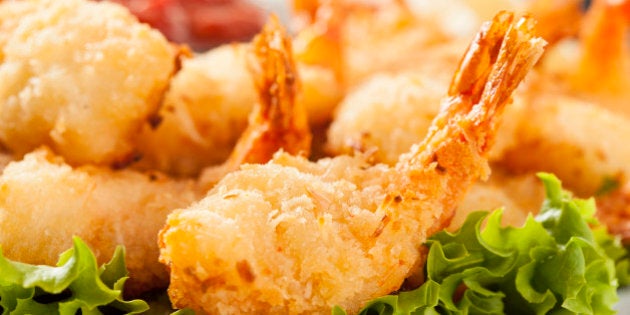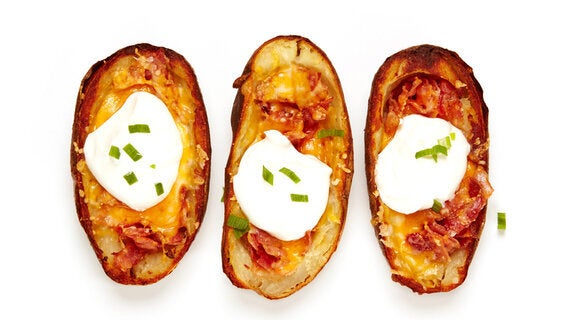 There's a lot to be said about the deliciousness of deep-fried foods. You can pretty much fry anything these days from chicken to Mars bars to...even, butter! The possibilities are truly endless. And while deep-fried foods are super tasty, we all know that deep down it's not the healthiest of options.
That's why we've come up with 7 ultra scrumptious recipes that will make you feel as if you're indulging big time, without having to worry about what you're putting into your body. You'll be getting your fried fix, minus the actual fried part!
So get ready to crank up your ovens, because we're about to show you how you can go big on flavour without all the fat.
1. Crunchy Fish & Creamy Coleslaw Wraps
Fish tacos are all the rage, but we've done one better...we've got a fish taco all wrapped up in a tortilla! Sole is breaded and baked, a quick and tangy cabbage slaw is whipped up and all are wrapped up in a tortilla along with juicy tomatoes and creamy avocado. Tacos have nothing on this scrumptious sole'n'slaw sandwich!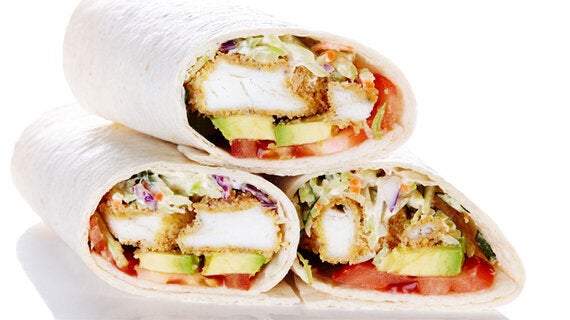 2. Baked Eggplant Parmesan Sandwiches
We've ditched the deep-fryer and now we're firing up the oven for these Nonna-approved baked Eggplant Parmesan Sandwiches. Real crowd-pleasers, these sandwiches are layers of crusty bread smothered in homemade tomato sauce, golden baked tender eggplant, peppery arugula and melted mozzarella cheese.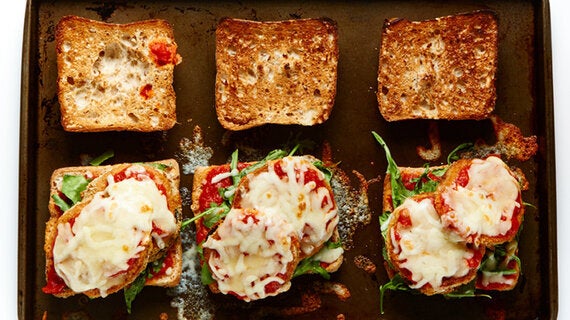 3. Honey-Baked Coconut Shrimp
We've always loved coconut shrimp, but never loved the deep fried effect - greasy fingers and stomach aches - that ensued. Now, thanks to this recipe, we can now enjoy these delicious delights, guilt free! Coated in a coconut crust, juicy shrimp are baked until golden brown and dipped in a sweet apricot sauce.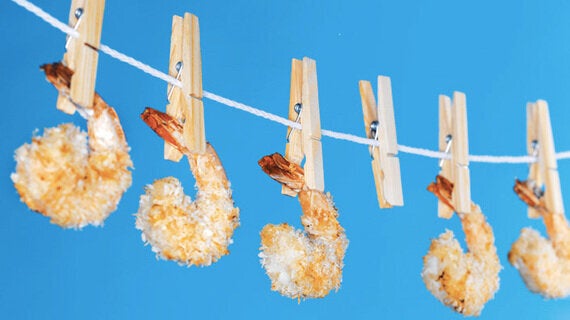 4. Lightened Up Crispy Baked Potato Skins
We love bar food, finger foods and easy appetizers. Unfortunately, those usually mean unhealthy and grease-laden. Not anymore, thanks to this recipe for Crispy Potato Skins, addictive skins baked (not fried!) to crisp perfection and mounded high with crunchy turkey bacon and melted cheese.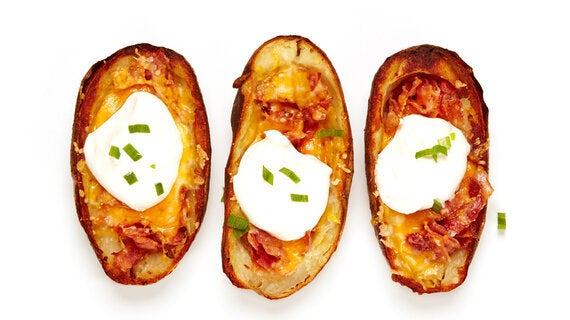 5. Oven-Baked Crunchy Chicken Wings
Having trouble ditching those grease-laden, deep-fried chicken wings? Here's the magic recipe, Oven-Baked, Cornmeal-Crusted Chicken Wings that are baked to a grease-free golden crisp and dunked in a sweet apricot or tangy blue cheese dipping sauce.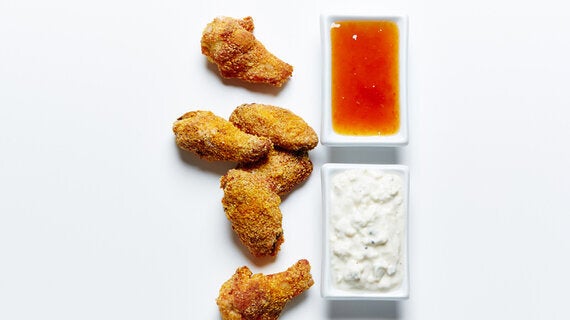 6. The Best Oven-Baked Sweet Potato Fries
Want to have your fries and eat them too? Yes, there's a healthy alternative to the greasy-goodness of deep fried potatoes. These oven-baked Sweet Potato Fries, creamy-yet-crisp-baked French fries that have been tossed in a Tex Mex seasoning, are super satisfying, especially when dunked in this creamy lemon dip!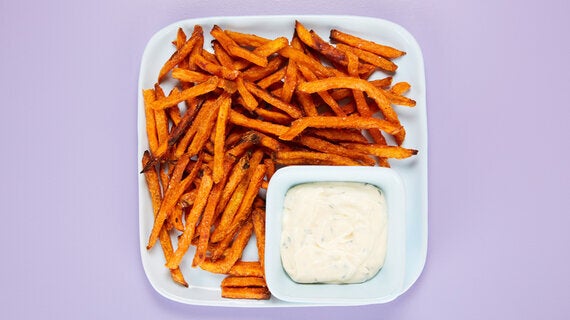 7. Crunchy Baked Zucchini Fries with Caramelized Onion Dip
Without fail, before we can get these Crunchy Baked Zucchini Fries with Caramelized Onion Dip to the platter, they're half gone. Baked until golden and crisp, these "fries," dunked in a richly flavorful caramelized onion dip, are addictive!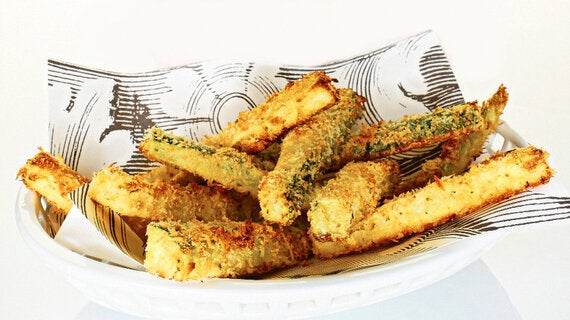 Follow HuffPost Canada Blogs on Facebook