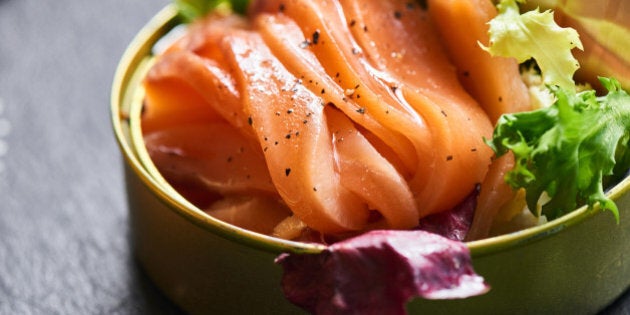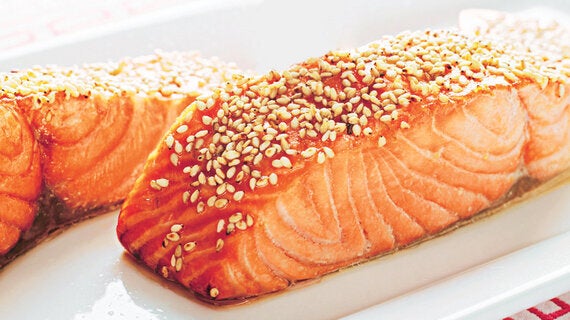 We all know how important it is to eat healthy. But that shouldn't mean you have to sacrifice taste. Salmon is a great choice for a hearty and healthy (and heart-healthy) meal. The benefits of eating salmon are far reaching! It's full of Omega 3's, which are linked to enhanced brain function and reduced risk of depression.
It's also an excellent source of Vitamin D; it helps prevent cell damage, is beneficial in treating osteoarthritis and inflammatory joint problems and contains high levels of DHA, which helps children's brain development. But if the healthy benefits of eating salmon don't motivate you, these delicious recipes will!
The only thing better than a nutritious recipe the whole family will love, is one that you can whip up quickly. And this Easy Teriyaki Salmon Rice Bowl delivers on both. You'll be bowled over by this easy, healthy and extremely tasty meal. The homemade teriyaki sauce (it's easy, we promise) is lustrous and lends a sweet and tangy glaze to the tender roasted salmon. Paired with sautéed spinach and creamy avocado, this hearty-yet-healthy salmon is superb.
If you prefer a little crunch when you munch, then this Crunchy Dill Crusted Salmon is for you. Elegant and easy, this two-step crusted salmon, the ideal pairing of fish and dill, makes it effortless to keep perfect tempo.
But Salmon doesn't have to be just for dinner. We've got a delicious Bagel and Smoked Salmon Strata recipe that will be the ultimate pick for you and your Brunch Bunch. Super easy to make, it serves up Brunch in every bite with bagels, smoked salmon, dill, capers and sour cream. It's a crowd-pleaser for sure.
Follow HuffPost Canada Blogs on Facebook