It used to be that planning and going on a vacation was an entirely different process: meeting with a travel agent to discover the best flight and hotel deals, lugging magazines and books in your carry-on for the flight, and unfolding cumbersome maps, thereby announcing to the world, "I am a tourist!" Now, thanks to cell phones, computers and apps, you can streamline the process to just a few clicks and swipes. Here are a few savvy jetsetter tips for organizing your trip online: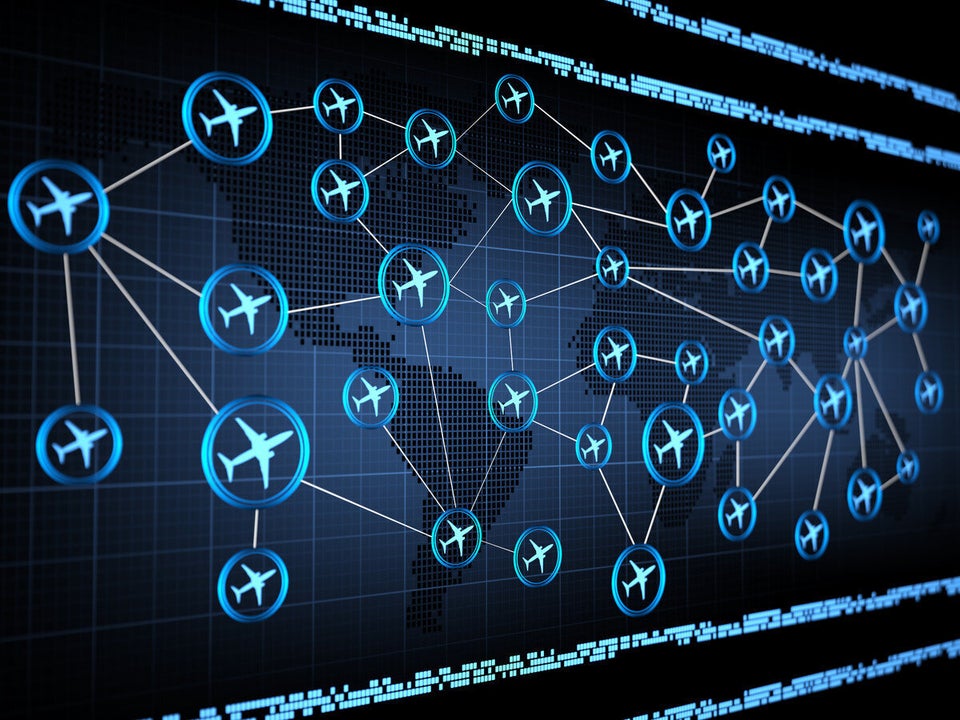 7 Ways to Prepare for your Trip Online
Finding the best deal for a flight has never been easier than it is right now. Sites such as Kayak pull information from hundreds of travel sites, so you no longer have to jump from one airline or travel agency's website to another to make comparisons or call a travel agency another to get the best price for a flight. If you can manage dealing with the a bit of the unknown, sites such as Priceline offer services that can save you money (you can name the price you're willing to pay, for example), however the exact airline is not revealed until after your purchase has been made. In order to gain in potential cost savings, you must give up being particular about who you fly with.
Book your hotel while booking your flight through sites such as Priceline, Expedia, or Travelocity and you kill two birds with one stone. If you prefer to book each separately (perhaps your hotel of choice is not offered on the site, or you've booked your travel on points), your hotel can, of course, typically be booked directly on their website, but do an internet search first to see if there are better rates for the hotel offered through sites such as booking.com or quikbook.com. Be sure to read the fine print about any fees involved and about the cancellation policy. Unsure about your choice of hotel? Look to Tripadvisor for testimonials and photographs from real people (rather than the professional pictures and carefully written prose on the hotel's website). Also, if you're browsing multiple price comparison sites, make sure to delete your internet browser's cookies each time you visit a new site! Many sites store your browsing data and increase the price of your trip if they detect that you're comparing prices, so stay ahead of the game!
3.Use your tablet as your travel entertainment
Download several ebooks from the library or from your favourite online bookstore and lighten up your carry-on bag. Have magazine subscriptions? Check if your subscription to the print version includes the tablet version -- it often does -- and you can read your favourite rag in the airport. Not a reader? Upload podcasts, movies and your favourite music onto your tablet before your trip and you'll have hours of listening and viewing pleasure in store for your flight.
4.Orient yourself with your smartphone
You've put away the camera and would never sport the tourist uniform of shorts and sneakers, but no matter how smartly you're dressed and how confidently you carry yourself in a new, unknown city, there's always the matter of finding your way around. Rather than whipping out a huge map (and outing yourself as a tourist), download an app that offers offline maps, such as City Maps 2Go. This means you simply look busy on your mobile phone with an email, for example, when you're actually searching for directions without racking up roaming charges.
5.Reserve a table at a restaurant without having to speak to the host
The most popular online reservation is OpenTable, so it's worth setting up an account and downloading the app to your mobile phone to make sure you can get into that restaurant you've been dying to try.
6.Get a lift home effortlessly
For your ride home from the airport, a car service such as Uber or Hailo allows you to virtually call a cab by using the GPS-enabled app (payment, too, is streamlined as it gets automatically gets charged to your credit card on file). If using an airport shuttle service, often if you book online, you get a discounted rate.
7.Keep your travel itinerary organized
With so many details from dates and times to flight numbers and hotel addresses, keeping your travel details organized is critical -- or you may find yourself missing your flight because you got the date wrong. Sites such as Tripit allow you to keep all of the important information in one spot (plus, this makes it easy to share your trip info with your host so they're aware of your arrival time -- and with someone at home, for safety's sake).