Designer Calvin Klein doesn't seem to think age plays a factor in whether or not one can completely slay an underwear shoot — and he is absolutely right.
Along with Hutton, actress Kirsten Dunst, comedian Rashida Jones, model Chase Sui Wonders as well as some other up-and-coming stars feature in the campaign, all of whom range from the ages 18 to 73.
Sofia Coppola, who directed the ad and shot the photos, handpicked each of these stunning women for the ad. She says she finds them all to be "admirable, smart, cool, and authentic," according to Refinery29.
"I've really appreciated doing the opposite of a lot of lingerie ads we see," Coppola says of her work with the designer. "I think they relate to me, and to the camera, in a different way — they're not so much like goddesses; they're more approachable."
The little-over-a-minute long black-and-white video features each of the women lounging in their skivvies, and in typical CK style, sharing their smiles with the camera every once in a while.
As for proving older women can still be fierce in fashion, there was no shortage of this representation in this year's Dries van Noten Paris Fashion Week show, as the luxury brand cast a diverse group of models who ranged from their later 30s to 50s.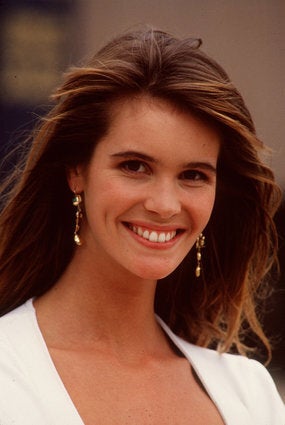 7 Supermodels From The '90s Who Are Even Hotter Today