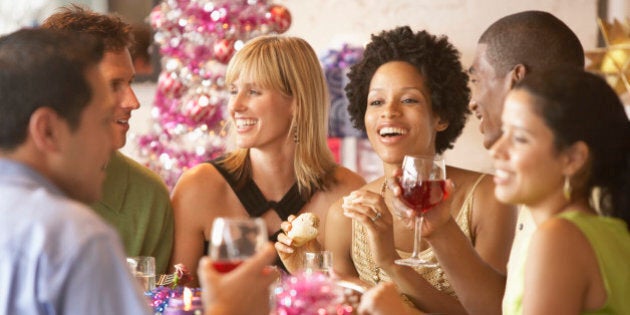 Aside from cooking enough food for an army, choosing the right gift for your loved ones is probably the most stressful part of the holidays -- for me, at least. It seems like even the family dog is expecting a gift! Only difference with the dog is he can't reveal his disappointment by throwing a book across your living room like my brother did when he was 10. He didn't like books. My parents were mortified.
In order to avoid horrifically embarrassing, book-throwing situations at your imminent holiday party this year, it might be a good idea to really think about your partner's personality type and what kind of gift he or she would genuinely enjoy. Finding the right present isn't about spending as much money as you can afford -- it's about choosing what will most likely resonate with them, their interests and their persona.
My friends and I have a lot in common, except for when it comes to men. I have friends dating fitness freaks, computer geeks, book worms and businessmen. When discussing what to get our partners for the holidays, none of us typically land on the same gift idea. To be fair, I'm sure our men have an even harder time just trying to figure out what we're angry about, so buying us gifts is a whole other ballgame.
Taking into consideration all of the diverse character traits that make up our boyfriends, girlfriends, husbands, wives, or even our stubborn best friend, I've put together a list of gift ideas fit for each unique personality -- for him and her.
3D Printing Pen: CreoPop is the world's first 3D-printing pen that just launched worldwide a few months ago. If you can think it, then you can create incredible and unique 3D designs with this pen. They say 3D printing is the future, so why not give your gadget geek a gift that's sure to stand out?
Gym clothes: It's not always fun spending your own money on gym attire, so why not give a gift you know your fitness-loving partner will appreciate? There is a fitness brand specifically for women that many celebrities have been supporting which is designed to fit any woman. Fit For A Belle offers styles and fits for all shapes and sizes, encouraging women to live unapologetically as themselves.
Wine: For a partner who knows exactly what type of wine to pair with his or her favourite cheese, why not subscribe to Wine of the Month Club where you receive two or more bottles a month delivered straight to your home or office. The wines are approved by Canada's top critics and even come equipped with food matches -- but I'm sure your partner would know best.
Your Business Belle or Beau
Apple Watch: If you're looking to treat your professional, corporate friend or partner, an Apple Watch is a generous gift that is almost guaranteed to put a smile on their face. Its lightweight and interchangeable bands make it quite unique and the receiver can always purchase a variety of accessories to personalize it to their taste.
A wallet: Classy, professional, casual, or active, you can't really go wrong with a wallet. A BASICS Wallet is known for its slim profile and easy to access all of your cards with room for cash and a key. It's the best of both worlds and could be a perfect holiday gift for your bae.
Personal chef: I got lucky and married someone who is half French and, naturally, loves to cook! Whether your significant other is the chef at home or not, it's always nice to have a meal prepared for you in the comfort of your own home. Skip the over-packed restaurants during the holidays and give the gift of food and relaxation -- hire a personal chef for the night and have a romantic meal cooked for you and your partner. It's something different and could be a tasty surprise.
Adventure: If you're looking for a gift that's a bit out of the ordinary, take your best friend on an adventure this. Go skiing or snowboarding for the day at Blue Mountain, or wait until the weather warms up and go sky diving somewhere in Canada. Creating exciting new memories together, for me, is the best kind of gift you can give!
Theatre: Last but not least, if your friend, boyfriend, or girlfriend has a fondness for the arts, why not take them to a play or musical in Toronto's entertainment district? Mirvish always has some great performances and you can even subscribe to receive seasons tickets to use on date nights, or why not start a new tradition with friends and family.
This annual challenge we face coming up with the perfect gift can be overwhelming and competitive. But maybe our perception of what gift giving entails is all wrong. It's better to think of a gift as a message. Whatever you choose to buy or make should convey a message to your loved one that you truly understand that person, their character, their interests and personality.
We Canadians all come from a different place and we are all moulded by our traditions, customs and history. It is these differences that give us character. Understanding our differences can help us better appreciate our friends, partners and loved ones.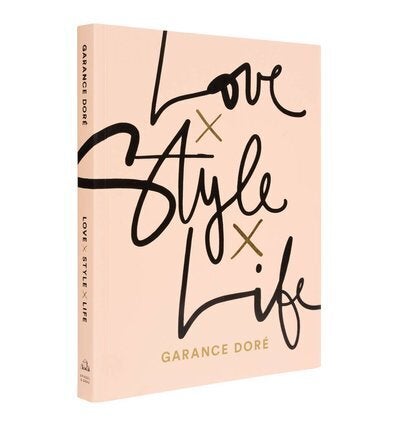 Gifts Under $50
Popular in the Community