Often referred to as the "Venice of Belgium," the city of Bruges is a charming, antique sort of town that has preserved its medieval charm of centuries past. Ever since the release of the black comedy motion picture In Bruges, tourists have been flocking to the Belgian city, and they never regretted that traveling decision.
Dominated by churches and museums, Bruges is a quiet little city that as a lot to offer. Everything from some peace and quiet to delightful and comfortable inns, it's a great city. With fewer than 200,000 residents, Bruges is slowly becoming the place to visit and perhaps relocate to in Europe.
If you're planning to go to Europe, and Venice isn't necessarily in your travel itinerary, then perhaps take a gander at Bruges. You'll be pleasantly surprised by just how divine the city is.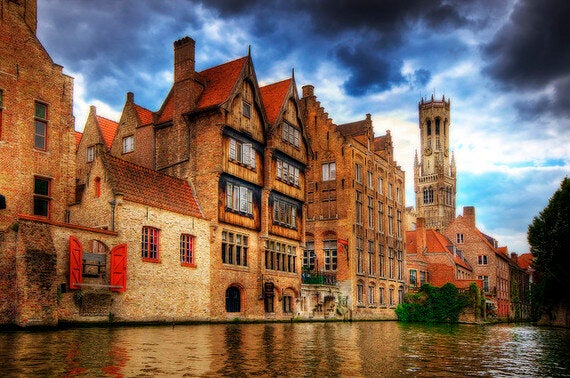 Here are eight reasons why you should be "In Bruges" during your next vacation:
1. A Preserved Medieval City
If you're a history buff, particularly medieval history, then you have to visit Bruges. In all of Europe, Bruges is definitely the most well preserved medieval city. It's as if you've taken a time machine back to a whole other world.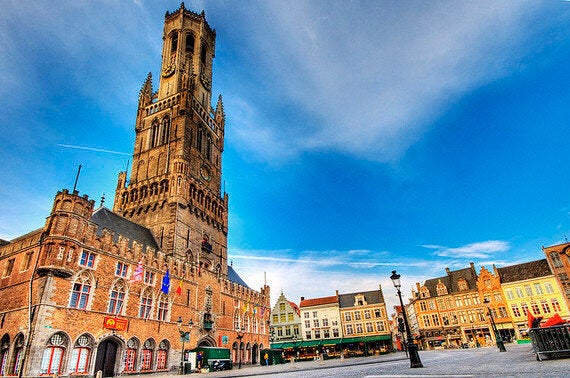 2. The Belfry (Enough Said)
The Belfry plays an important part in the film "In Bruges." By climbing 366 steps, you get to see a gorgeous panoramic view of the city. It also comes with an immaculate clock mechanism and a carillon with 47 bells.
3. Bruges's Food and Drinks
A small, quaint town can't be without its delectable food and beverages. If you're looking for a good meal when you're in Bruges then you must visit Vlissinghe, the oldest bar in town that dates back to the 16th century. If you're in the mood for great beer then you have to try its award-winning Brugse Zot.
4. Artistic Taste at the Groeninge museum
Not everyone goes for modern art. If you fall into that camp then you should certainly visit the Groeninge museum, an art museum that maintains a world famous collection of Flemish Primitives. It contains masterpieces by such artists as Jan Van Eyck, Hugo van der Goes, Hans Memling and Gerard David.
5. Take a Walk on 'The Chocolate Walk'
While you're in Bruges, indulge your sweet tooth. The city has a lot of chocolate shops, and there is even a "Chocolate Walk." This is a chocolate trail that goes past all of the finest chocolate shops in the city.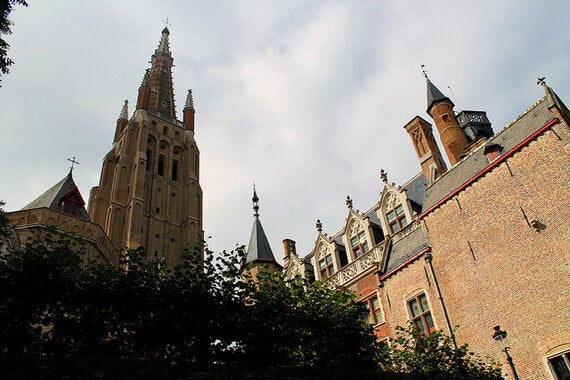 6. The Church of Our Lady
To see the tallest structure in Bruges will leave you breathless. The Church of Our Lady is the second-tallest brickwork building in the world. It dates back to around the year 1504.
Bring your partner (or find one) and fall in love at the Lake of Love, also known as Minnewater in Dutch. It's considered the most romantic part of Bruges as it's the former harbor of Bruges that has been turned into a peaceful and romantic locale in the city.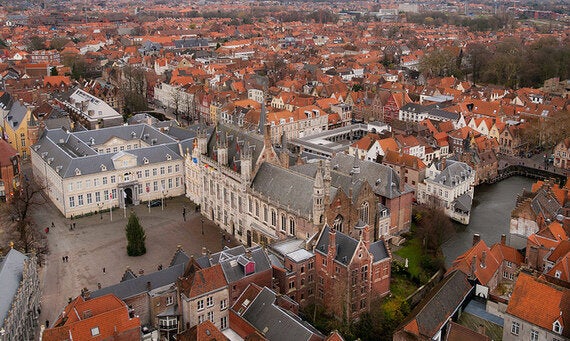 When you think of a city to visit on your vacation, rooftops aren't necessarily the main selling point. However, the rooftops of Bruges are just incredible, and are certainly compelling to someone interested in architecture or just beauty.
Forget the hustle and bustle of New York City. Avoid the large crowds in Paris. Postpone your visit to Niagara Falls. Bruges is the place to be. Despite the increased number of visits to Bruges because of the picture, it still hasn't become the cliche city to visit, unlike the aforementioned. Sure, Bruges isn't the largest city in the world, but its uniqueness and charm make up for it.
Popular in the Community