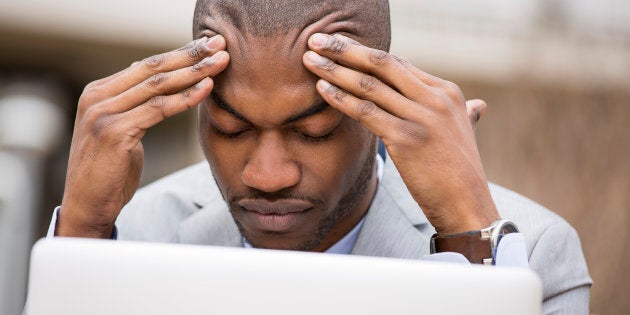 With Canada's job market booming but paycheques remaining stagnant, an overwhelming majority of employees say they are fed up with their pay. More than half are considering asking for a raise this year, according to a new survey carried out for job site Indeed Canada.
The survey found 83 per cent of Canadians are dissatisfied with the pay they're receiving, slightly higher than the 81 per cent of Americans who said the same in a poll carried out for Indeed U.S.
It also found that more than half of employed Canadians are definitely (24 per cent) or possibly (28 per cent) going to ask for a raise this year. The survey, carried out by Censuswide, polled 1,000 currently employed Canadians.
"With expectations like those, employers could be facing some awkward conversations in the near future," Indeed Canada said.
Watch: Canadian wage growth at its worst in decades
The company's managing director, Jodi Kasten, says the dissatisfaction has something to do with growing awareness about pay issues.
"We're a bit more aware of how much people make," she told HuffPost Canada in an interview. "There's been a lot of talk lately about the minimum wage and what's happening with that in Ontario."
Instead of reacting to tighter conditions, employers "appear to ... have an increasing appetite for hiring temporary and contract help while offering teams salary increases of less than three per cent," recruitment agency Hays Canada said last fall.
"When the economy and job markets are strong, employee tolerance for not getting what they expect drops considerably."Hays Canada president Rowan O'Grady
The agency is warning that the country faces a possible "workforce crisis" this year as employees leave their jobs in search of better pay and better work conditions.
"When the economy and job markets are strong, employee tolerance for not getting what they expect drops considerably," Hays Canada president Rowan O'Grady said.
"All the warning signs are there and those who refuse to acknowledge this reality are taking their biggest risk in at least five years."
Women told 'there's no money' more often than men
Indeed's survey shows "there's no money in the budget" is the top reason for why requests for a raise are rejected, accounting for 63 per cent of rejections.
But the survey results show a staggering gap between men and women on this point, with women hearing that excuse far more often than men — 77 per cent of the time, compared to 54 per cent for men.
"This is in line with what Statistics Canada has been saying for some time, that there really is wage inequality between men and women," Kasten said.
Indeed's surveys in the U.S. and U.K. also found women are less likely to ask for a raise than men, with 38 per cent of British women planning to ask for a raise, compared to 51 per cent of British men. (Canadian data for this question was not available.)
In the U.S., the share of women who plan to ask for a raise is roughly the same as the share of men (53 per cent), but men are planning to ask for larger raises, the survey found.
Ambitious plans for a raise
The average employee plans to ask for a raise of nearly $12,000, the Indeed survey found, though nearly a quarter (23 per cent) of respondents said they wanted a raise of $16,000 or more.
Kasten believes some employees may be overshooting due to inexperience. Both employers and employees need to do their research, Indeed says, to figure out what the pay scale is for various jobs nowadays.
"Employees need to know what they're worth and employers need to keep up with salary rates," Indeed said in its report.
"A positive and flexible work culture can go a long way."