Age ain't nothing but a number!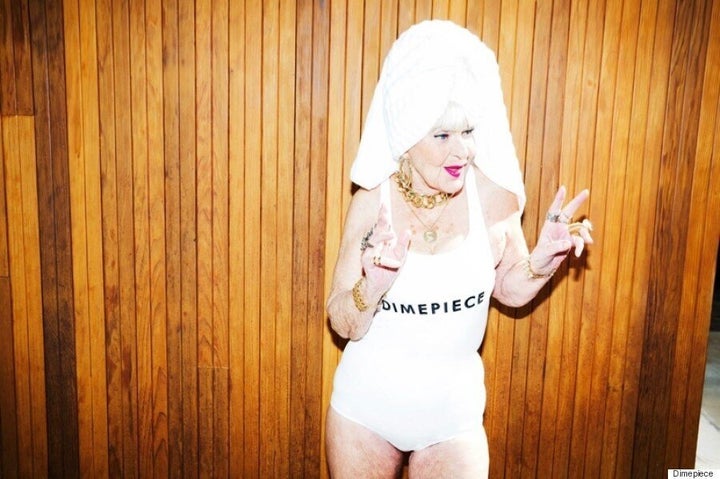 In the "State of Mind" campaign photographed by Nikko La Mere, the 86-year-old Instagram star wears the brand's signature streetwear, including slogan tees, mesh tops, sexy swimsuits, cat-eye sunglasses and more. She models the clothing while lounging poolside, posing with pineapples, and even chucking up some deuces, proving you're "never too old to be the baddest bish in the room."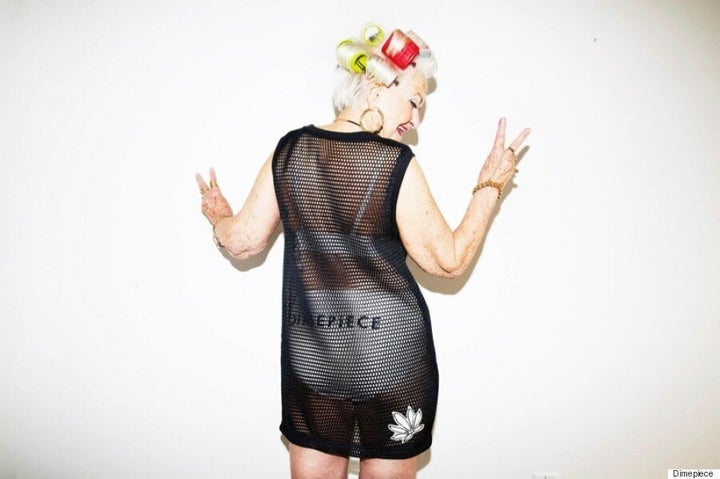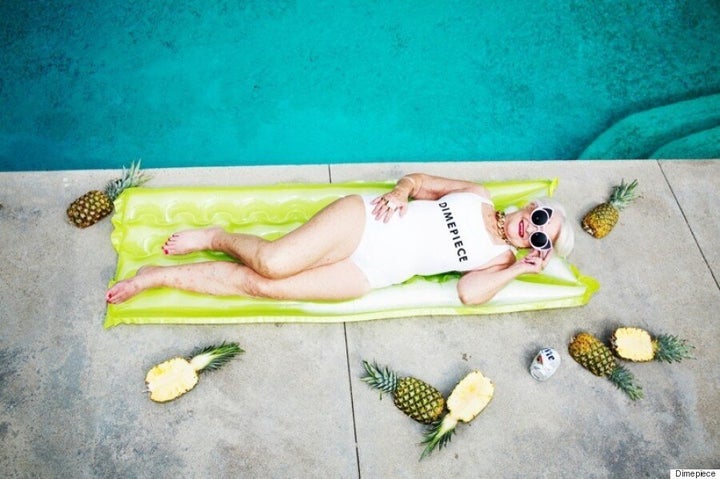 "Our brand has always stood for timeless female empowerment and continues to encourage this mindset in our newest campaign," the brand writes on its blog. #StateOfWinkle, indeed.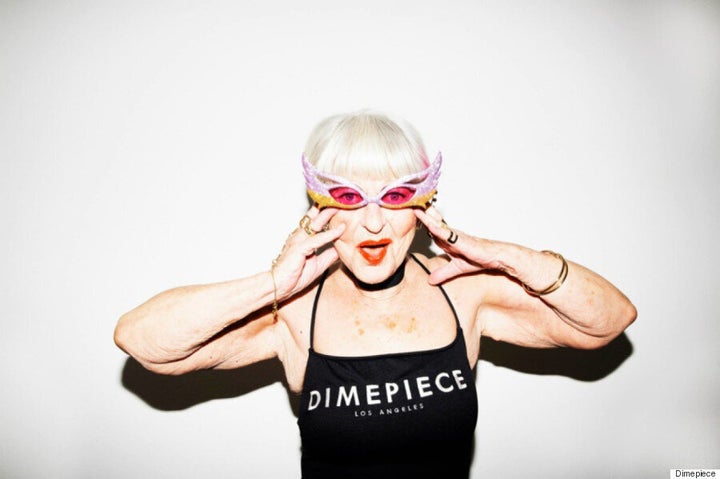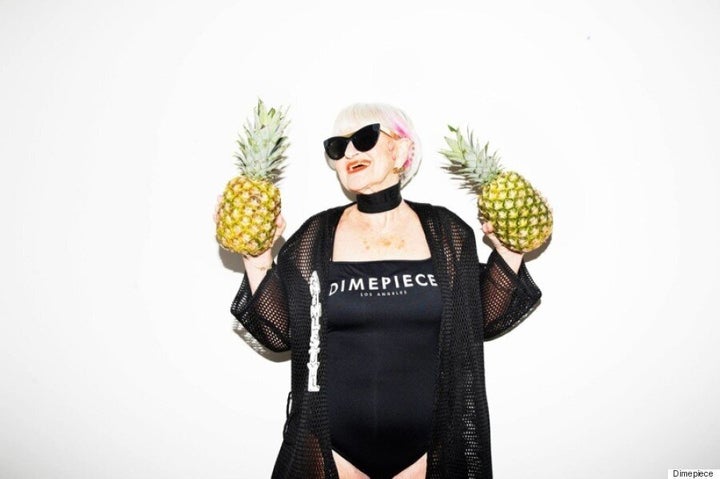 Before taking the fashion industry by storm, Winkle initially broke the internet with her Instagram account where she posts pictures and videos of herself twerking, lounging in bathing suits, and just being a genuinely cool human being. Naturally, she used the platform to share a video from Dimepiece campaign.
The social media mogul, whose Instagram bio brags, "Stealing your man since 1928," has earned a total of 650,000 followers on the platform including the likes of like Rihanna, Miley Cyrus and Drake. Sorry RiRi, Bad gal Baddie is in the house.
Some things just get better with age.