The 2015 Pan Am Games will bring a lot of great things to Toronto — most notably, world-class athletes from across North, Central and South America. But the July event and its companion Parapan Games in August will also bring a lot of extra traffic to the city as spectators arrive and travel back and forth to the events. That adds a strain to the roads during a season that already sees delays because of construction and cottage traffic, and a spike in road rage could be the unfortunate result.
Auto insurance company, Ingenie, recently surveyed about 600 young drivers between the ages of 16 and 24. They found 58 per cent of the people they asked rate summer as the worst driving season, largely because of delays caused by road construction. When you add in the traffic that comes with a major event like the Pan Am Games, and the confusion caused by changes to the rules such as those for HOV lanes, that irritation can increase considerably.
More surprisingly, more than a third of the respondents, at 37 per cent, rated their level of road rage as medium to high, says Ingenie CEO Lorie Phair. The drivers admit to bad behaviour, like making obscene gestures at other drivers, beeping their horns, and flashing their lights — and said the most annoying behaviour from other drivers is using their phones while driving, failing to signal, braking suddenly, tailgating, and being rude on the road.
But even when other drivers are doing those things, there are very good reasons to keep your cool on the road. According to statistics from the AAA Foundation for Traffic Safety, provided by Geico, aggressive driving plays a role in two thirds of traffic fatalities. Out of 10,000 road-rage incidents over a span of seven years, 218 deaths and more than 12,000 injuries were reported.
Here are nine tips for keeping your cool on the roads, during the Games and the rest of the year. Doing so will give tourists a better impression of Toronto to take home with them, make life easier for the city's everyday residents — and keep you safer as you make your way to your destination.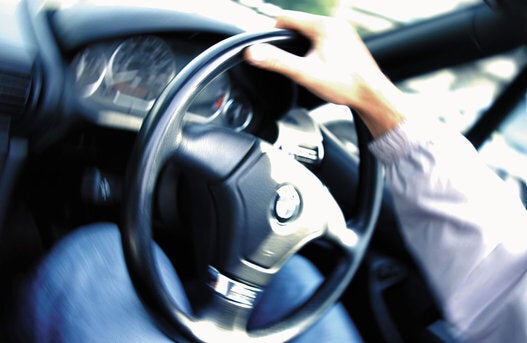 9 Tips To Help You Curb Road Rage