Checking your email before getting out of bed, taking a Facebook lunch break, checking texts every time the phone beeps, app updates, peaking at your phone as you put the kids to bed. Does any, or all of this, sound familiar? We live in a non-stop, hyper-connected electronic world, one that can feel overwhelming and unmanageable at times. Who doesn't struggle with managing a never-ending stream of information? How do we stay on top of it all?
The solution to this technology information overload is the "hair of the dog" cure.
"Use technology to overcome and organize technology," says Marie Potter, Director of Marketing at Professional Organizers in Canada (POC). The experts at POC have created a list of very useful tips to help organize our digital lives. In the meantime, here are nine good ol' fashion tips to encourage you to gaze at the sun instead of your device screen this summer.
Be diligent about deleting emails. Set aside just five to 10 minutes a day and put emails into appropriate folders and delete anything not necessary. It feels good to purge!
Most people receive over 300 emails a week, checking their emails 36 times an hour. Try using software like unroll.me and Inbox by Gmail to roll all your subscriptions into one email as well as streamlining emails so you're more productive.
Think twice about email subscriptions. Do you really need to be part of the fourth team buy site? Be honest with what you really need and be ruthless at getting rid of them.
Check email at pre-scheduled intervals and resist the temptation to check any other time. Key is staying focused on the task at hand and not juggling eight work matters at once!
We live in a world of passwords for everything from banking to our loyalty rewards. Remembering all of our passwords is next to impossible! Use lastpass.com to create, manage and store secure passwords, saving precious time.
Do you stare blankly at your computer, trying to remember what's next let alone what's on tap for later? Staying organized and focused is key: software such as teudeux.com can help keep you on top of your day.
Be present at meetings. If we show up to a meeting, we're expected to be fully present, not distracted by our electronic devices. We strongly recommend passing a basket around where everyone forfeits their devices until the end of the meeting. It might seem extreme, but the temptation to sneak a peek is gone!
Consider a digital blackout period. Studies show that keeping your mind active before bedtime combined with the 'glow' from electronics, can interrupt our much needed sleep. Make a cut-off time for electronics including music, news, email, TV so that you sleep better and a ready to tackle the day ahead!
And if all of this still seems like it's too much, you can always look for a professional organizer in your area.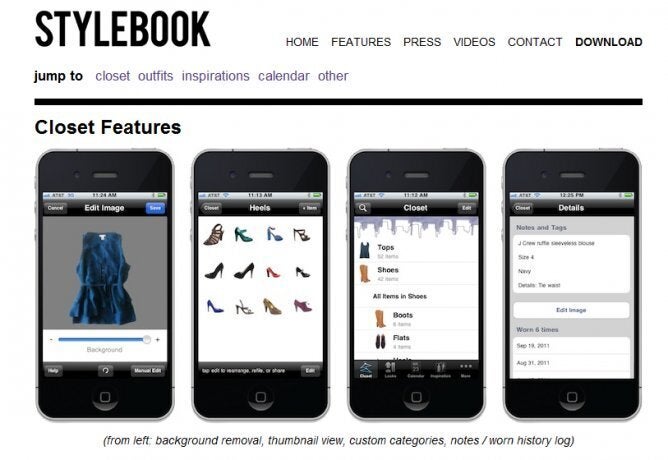 Top 5 Closet Organization Apps
Popular in the Community