With warmer days ahead of us, you know what that means...bikini season.
For many of us, the thought of putting on a bikini right now is cringe-inducing, especially after a long, cold winter. But if you need a little motivation, look no further than Irene Carney for some major confidence.
Yes, you read the right — 90 years old.
"Never too old for a bikini," Lady Watego captioned the photo.
The post, which now has over 1,700 likes and 286 shares, has made Irene an Internet superstar with many women applauding her confidence.
"Fantastic lady! Irene you are an inspiration! You have a great figure and I'm glad you are too smart to listen to anyone who says otherwise! Keep on being beautiful!" one user wrote.
A representative from Lady Watego shared with HuffPost Canada Style that Irene came into the shop with her daughter, and first purchased a kaftan. A few weeks later, joined by her friends and caretakers at the retirement home, Carney was convinced to buy a bikini for a cruise she was about to embark on.
"I am always encouraging women to wear a bikini no matter what age or shape, so I loved the idea," the Byron Bay-based shop wrote in a Facebook message to HuffPost Canada Style.
Lady Watego's rep said she suggested the retro high-waist bottoms and underwire bralette to Irene, who loved the colour and polka-dots. "It fit her perfectly!"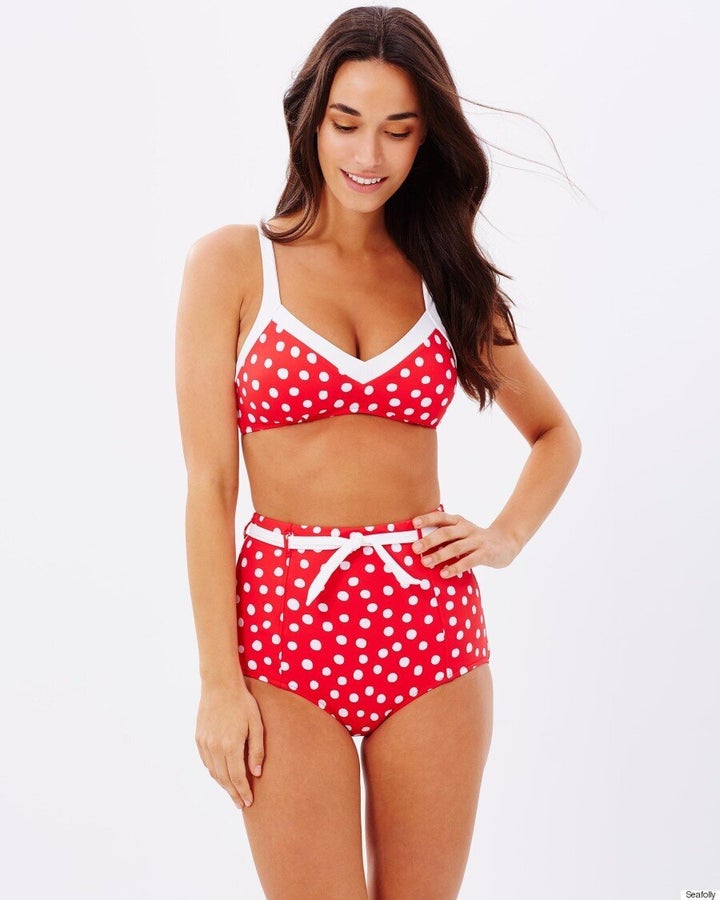 After returning from her holiday, the 90-year-old returned to the shop with a photo which Lady Watego asked to post online.
"I really didn't expect it to be shared so much, but am so happy with all the positivity it has generated!" the Lady Watego rep said.