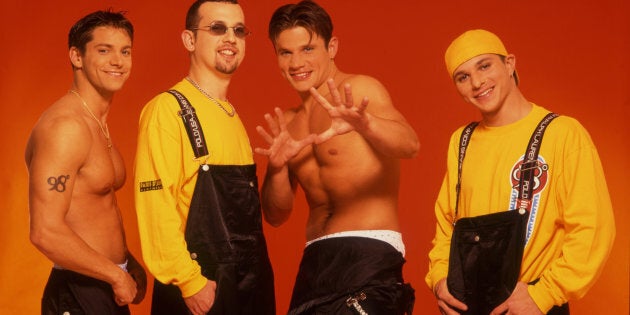 98 Degrees' place in North American boy band history isn't immediately obvious. They're nowhere near the top two spots, which are indisputably occupied by the Backstreet Boys and 'N Sync, but they did successfully avoid the one-hit-wonder status that was fatal to groups like Hanson, LFO and BBMak.
The group put out the kind of music that was also being produced by a lot of other popular boy bands — namely, R&B- and Latin-inspired dance songs, and treacly romantic ballads about the power of love. Their best songs follow that winning formula: "Give Me Just One Night (Una Noche)" is an occasionally Spanish-language offer for the singer to "give you the time of your life," while the video for "I Do (Cherish You)" includes wedding dresses, sunsets, and lots of slow-motion gesturing.
They did go on a "nostalgia tour" in 2016, but have mostly just had a few one-off performances since they went on hiatus in 2002. But they're reuniting at this year's MMVAs, and so we did some digging to find out what they've been doing since their last MMVA appearance in 1999.
Nick Lachey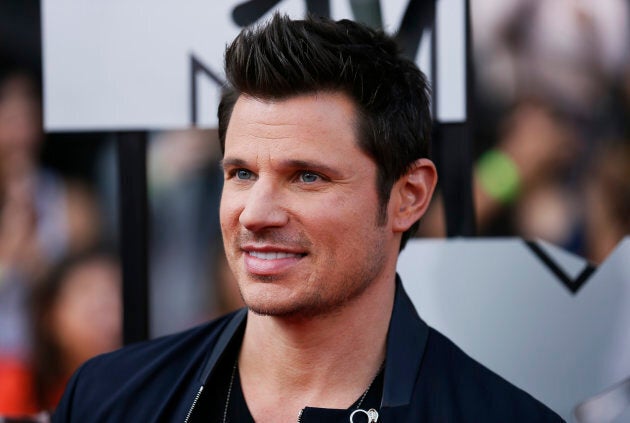 Nick Lachey was definitely the group's best-known member and was arguably considered the cutest, and saw his fame boosted by his relationship with Jessica Simpson. After the group split up, he released several solo albums and dabbled in TV shows like "Charmed" and "One Tree Hill." He has also competed on "Dancing With the Stars."
But after his split from Simpson, things got much weirder. In November 2016, he became the voice of the streetcar in his hometown of Cincinnati. But the Cincinnati Bell Connector, as the streetcar is called, is notoriously bad: it once collided with a bus and with a cement truck in two separate incidents on the same day. It's gotten to the point that the Cincinnati Enquirer, the city's newspaper, has published articles speculating that the streetcar might be cursed.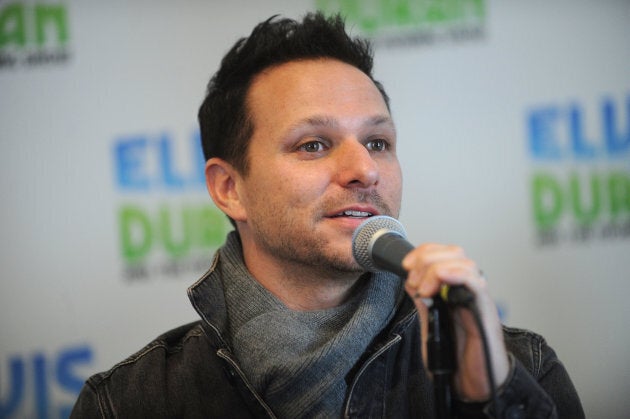 Drew Lachey
Like his brother, Drew also competed on "Dancing With the Stars," and was the winner of season 2. He's hosted and competed on a number of reality shows, including "Overhaulin'" (where people make over other people's cars), and he beat Kristi Yamaguchi on an episode of the HGTV room-design series, "Showdown." He also appeared in several musicals on Broadway, including "Rent" and "Spamalot."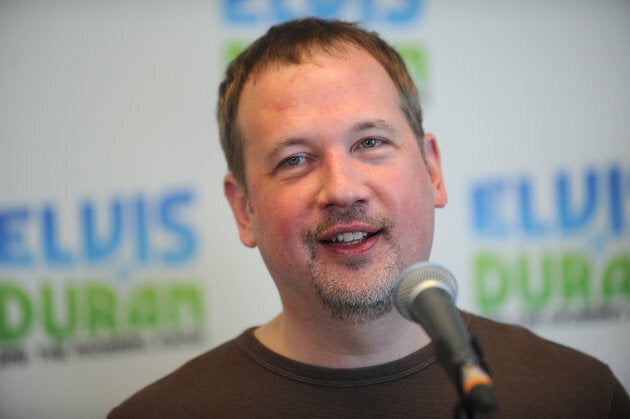 Justin Jeffre
Evidently, he wasn't done with politics: in 2011, he was one of 11 people arrested for trespassing during an Occupy Cincinnati protest. "I spent the night in jail, and it was not fun," he told reporters. "But it was the place to be if you are standing up for free speech."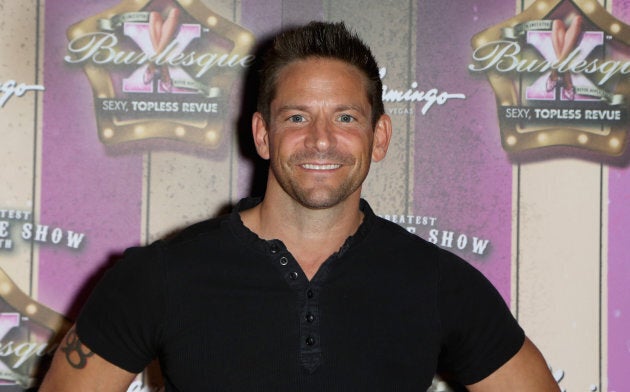 Jeff Timmons
In 2011, Timmons joined the Las Vegas all-male dance revue Chippendales for a three-week contract. "We broke box office records in Vegas and I thought, 'What if we do this more mainstream, step up the production, hype it up a lot more, utilize our resources and draw attention to this sexy taboo brand?'" he told E! He did just that, and created his own all-male dance revue, Men of the Strip. In 2014, a "docu-soap" about the group appeared on TV, which Timmons described as a mix of "Magic Mike" and Sex and the City." In one promotional image, he's shirtless and draped in an American flag; in another, he's shirtless and holding an axe. If that sounds appealing to you, keep an eye out for the next time the group hits the road — in 2014, they went on a 42-city tour.