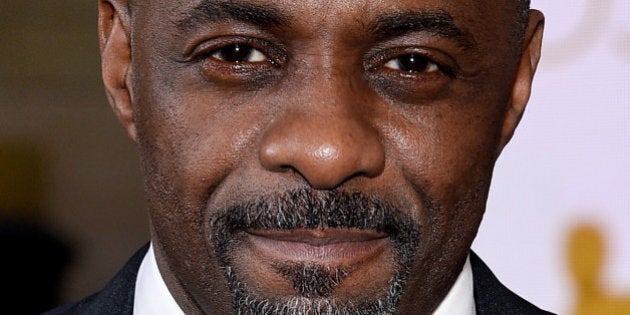 Or, how about Tyrone Bond?
The fictional Secret Service agent for the British MI6 has captivated audiences for half a century. Bond is also known by his code number, 007.
Writer Ian Fleming created a character in his own image: Caucasian, male, neutral-looking enough to blend into the décor as an international spy.
"I wanted the simplest, dullest, plainest-sounding name I could find, 'James Bond' was much better than something more interesting, like 'Peregrine Carruthers'. Exotic things would happen to and around him, but he would be a neutral figure -- an anonymous, blunt instrument wielded by a government department."

- Ian Fleming, James Bond creator
Fleming wrote a family background for Bond: his parents were Andrew Bond of Scotland and a Swiss Monique Delacroix. Indeed, James Bond was white. All 23 Bond flicks have been loyal to the author's vision: all six James Bond actors have been white.
COMING SOON TO A THEATRE NEAR YOU: A BLACK BOND?
Some fans expressed discomfort with a blonde Bond when Daniel Craig took on the role in 2005. Unlike race, hair colour is a trait easily altered by colouring dye, thus rendering futile any comparisons between the blonde Bond and a plausible black Bond.
RaceBending.com, an international grassroots organization which advocates for underrepresented groups in entertainment media, explores racial alterations in Hollywood films. The term "race bending" refers to situations where a movie studio changes the race or ethnicity of a character -- notably allowing a Caucasian actor to play a role which should have gone to a person of colour.
Over the 20th century, Hollywood executives deemed blackface, redface, brownface and yellowface as legitimate substitutes for African-American, Amerindian, Latino and Asian actors, respectively. Even lucrative stunt-double jobs for minorities went to whites. Bill Cosby played a role in upending the blackface stunt double scheme in 1965.
In an upcoming documentary called Painted Down, Bill Cosby recounts his discomfort while watching his Caucasian stunt double being painted black. The I Spy actor persuaded the TV show's producer: "You can save your money on makeup, because I know some guys I grew up with in the projects who will do that."
When Hollywood wasn't wiping out work opportunities for non-white actors, they simply recast racial-minority characters as whites in blackface.
In recent years, Angela Jolie played an Afro-European woman in "A Mighty Heart" (2007), Latina Zoe Saldana blacked up and donned a kinky wig to play the legendary singer Nina Simone ("Nina", 2015). Ridley Scott's latest film "Exodus: Gods and Kings" is set in Ancient Egypt, in an African's empire. Irresponsible casting rendered all the lead roles to white actors whilst delegating villain and servant roles to people of colour.
Hollywood has a longstanding habit of whitewashing people of colour and eliminating minorities' screen time by allowing white actors to play their parts. The system invariably favours Caucasian actors. Would a black James Bond be the first time a role meant for a white actor is bestowed upon a person of colour?
Precedents such as these provide fodder for bigots to silence future dissenting voices. Every Halloween, "White Chicks" (2004) is cited to defend blackface. The comedic film depicts two African-American men moonlighting as white women. It has become the favourite "go to" excuse for 21st century blackface.
Mike Le of RaceBending.com believes people who think of themselves as "post-racial" will find a way to twist this theatrical racial reversal, arguing "with this particular event, you're no longer allowed to complain about racism."
After the Emancipation Proclamation, people said "You're not allowed to complain because we freed the slaves."
But Le still thinks there should be a black James Bond because "racists will always be racist."
While Le's point of view has merit, there is a contingent of concerned African-Americans who recoil the idea of giving autocrats a rope -- until they can ascertain who will ultimately be hanging from it.
Popular in the Community