This week is Mental Health Week, an opportunity for advocates to shine a spotlight on oft-ignored groups who fall under the radar. One such group is Canadian veterans.
The research literature on Canadian veterans mental health is growing, but still insufficient. The last large-scale survey of veteran mental health was conducted in 2013.
On the plus side, this survey indicated that the majority of veterans rated their own mental health as very good or excellent. On the negative side, this survey found that 24 per cent of regular force veterans reported either a mood disorder (commonly depression), anxiety disorder or Post Traumatic Stress Disorder (PTSD). In contrast, results from a similar survey of the general Canadian population indicate that around 9 per cent of Canadians reported the same mental health conditions in a similar time period.
In other words, Canadian veterans experience mental disorders at more than double the rate of those in the general Canadian population. These are shockingly high rates that demand attention.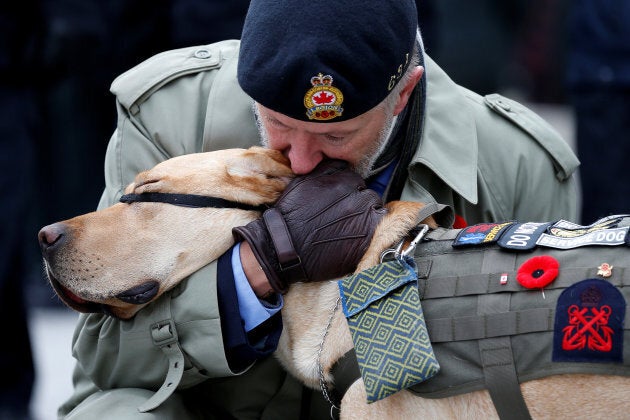 A more recent 2017 report from Veteran Affairs Canada examined suicide. This report used a sophisticated methodology, including adjustments for age and sex, to examine data over a 37-year period. This indicated that veterans have age-adjusted suicide rates of around 37 per 100,000. These rates are around 40 per cent higher than matched samples in the general Canadian population.
Male veterans under 25 who had recently been deployed had the highest risk of suicide, indicating problems in transitional support after discharge.
Transitional support
Indeed, a number of papers published last month in the prestigious Journal of Military, Veteran and Family Health examined transitional support. One paper surveyed social support among veterans, finding that only 29 per cent of veterans reported high-levels of social support. This suggests many are living lonely and isolated lives, with no one to turn to when times are tough.
This may be a novel and alienating experience for veterans, given that service life is known for high-levels of social activity, group work and camaraderie.
Many veterans continue to experience transitional challenges and poor mental health
Another review paper from the same journal examined dozens of scientific studies on the transition to civilian life among Canadian veterans. The authors state that between 25 to 48 per cent of veterans report a difficult adjustment to civilian life. They also bemoaned the fact that most Canadian research studies on the topic occurred prior to 2006, before Veterans Affairs Canada brought in a set of new policies and programs to support veterans.
Still, this review paper indicated common factors that predict successful adjustment. Three of the most important factors were finding satisfying work, post-service education and positive relationships with family and spouse. This indicates the importance of vocational, educational and family-support services and opportunities for veterans in transition.
Existing programs
To be sure, Veteran Affairs Canada and the Department of National Defence are providing a variety of transitional programs and supportive services aiming to foster the success and mental well-being of veterans. For example, last month the government announced its new "Education and Training Benefit" program, which will provide eligible veterans with up to $80,000 in funding for post-secondary education.
Despite these worthy initiatives, many veterans continue to experience transitional challenges and poor mental health. As such, more research and action is necessary.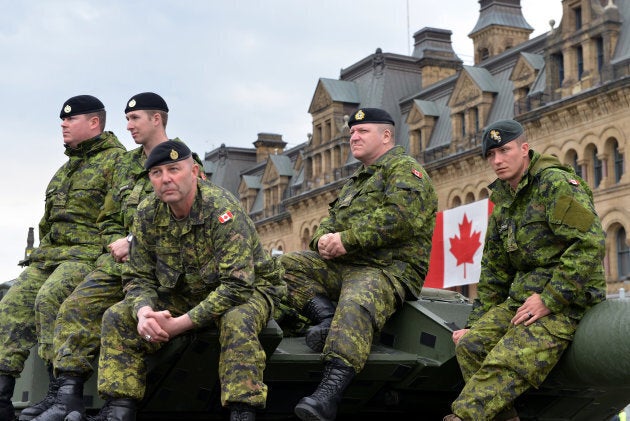 Further action
The need for further action is recognized by all key stakeholders. Given this situation, mental health advocates have received much welcome news this month. For example, Veteran Affairs Canada just announced the creation of a Centre of Excellence on PTSD and other mental health conditions at the Royal Ottawa Health Care Group. This centre will receive over $17 million in funding, and aims to develop innovative knowledge and treatments.
Likewise, the government announced this week that it's investing $12 million in the Veteran and Family Well-Being Fund. This will provide medium-sized grants to public or private organizations to implement new initiatives that can support the well-being of veterans and their families. This may lead to new community-based bottom-up programs that help fill existing gaps in official service provision.
Everybody has a role to play in fostering veteran mental health. While the government can provide services and programs, ordinary individuals can provide opportunity, hope and empathy to veterans in their social circle. Likewise, employers and educational institutes must ensure their policies and environments are inclusive and welcoming for veterans.
Taken together, all this may allow veterans to enjoy the positive mental health they deserve.
Popular in the Community