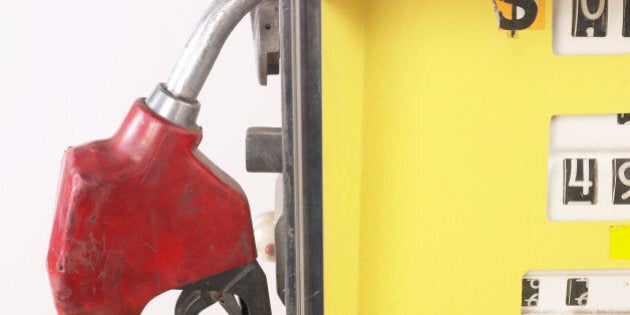 On Nov. 16, 2015, the City of North Vancouver made world history when its council unanimously voted to mandate climate change risk disclosures on gas pumps. It's an idea that my organization developed and launched in early 2013 and it has since been endorsed by over a hundred academics from a variety of disciplines at universities across North America, including some of the top climate change researchers in the world.
North Vancouver's vote was covered by the CBC, Global News, CTV, VICE, The Atlantic, Business Insider, and many more. These articles were shared via social media around the globe. While North Vancouver was the first to actually require the labels by law, numerous municipal councils across Canada have passed resolutions in support of the proposal. We're now working to share these examples of Canadian leadership with the world and we're asking for volunteers to help us make it happen.
Why climate change labels on gas pumps?
Discourse on climate change tends to focus on points of extraction (e.g., oil sands and offshore drilling) or means of transportation (e.g., pipelines and shipping), but a well-to-wheel lifecycle analysis reveals that the vast majority of greenhouse gas emissions from this sector actually come from end use. Note the chart below from the U.S. Department of Energy that compares lifecycle emissions from a variety of fuels. Regardless of fuel source, emissions from extraction and distribution pale in comparison to emissions from vehicle combustion. Unfortunately, we rarely question the simple act of pumping gas. There is a complete disconnect - one that is perhaps compounded by the distancing effect of our upstream focus.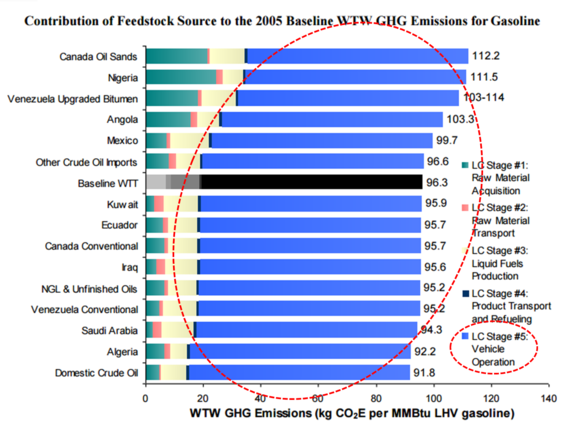 Our greatest obstacle to transitioning to a more sustainable future is the systemic inertia of the status quo. The simple act of pumping gas is a habitual, automatic behaviour that has been normalized for several generations. Complacent, disconnected markets don't drive change. While we may not be actively saying, "Give me oil," we have the perfect downstream environment to perpetuate the status quo.
The New Economics Foundation, a leading think tank on behavioural economics, observes that "Psychologists' theories on changing habits generally involve first unfreezing the subconscious action and raising it to a conscious level where we can consider the merits of alternative behaviours." The warning labels take the unexamined act of gassing up and disrupt it. They de-normalize the status quo. By communicating hidden costs to end-users in this way, the labels create a sense of dissatisfaction with the status quo solution and stimulate broader demand for alternatives. This drives change upstream as businesses and governments deliver solutions to meet this shift in demand. To learn more, please watch my TEDx talk below:
How many city and town councils support this idea? What's your end game?
This past January, the District of West Vancouver led the way by unanimously passing a resolution "...that all vendors of retail petroleum products in Canada be legislated to provide warning labels on all pump handles...". Councils in communities on the lower mainland and on Vancouver Island began to pass similar resolutions in support of the idea. These endorsements eventually led to mayors and councillors from across the province voting in favour of the labelling proposal at the Union of British Columbia Municipalities' annual convention this September.
In Ontario, Councils in Oakville, Waterloo, and Guelph have all passed similar resolutions. On the east coast, Councils in Moncton and Beaubassin East were early supporters. A resolution in support of the idea then passed at the Association of Francophone Municipalities of New Brunswick, a group made up of 53 member municipalities.
Several other communities have passed resolutions endorsing the concept and we expect more to do the same. We're able to leverage these votes in our discussions with the provinces and the federal government. We're particularly encouraged by Prime Minister Justin Trudeau's Mandate Letter to Minister Catherine McKenna calling for constructive dialogue with non-profits like ours and have already contacted them about our campaign.
A review of our legal research conducted by Lidstone & Company, a local government law firm based in Vancouver, concludes: "In our opinion, a requirement to place labels on gas nozzles could be validly imposed pursuant to a municipality's power to regulate business." Our research paved the way for North Vancouver, Port Moody, and Tofino all recently voting to implement the labels locally. It looks like the City of Vancouver may also implement the labels in 2016. We expect these examples to encourage other municipalities to do the same. In the United States, Berkeley, San Francisco, Santa Monica, and Seattle are all at various stages in pursuing the concept.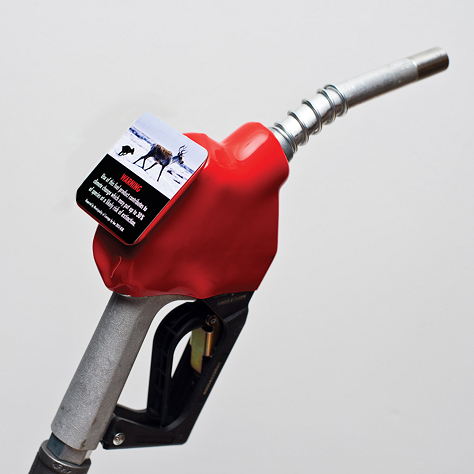 In 2001, Canada became the first jurisdiction in the world to require pictorial warnings on tobacco packages. It's an idea that has since been adopted by over 70 countries and has primed our climate change labelling proposal to go global too. To accelerate this, we are developing a database of thousands of politicians' emails from around the world so that we can reach out to encourage them to pursue it in their own jurisdictions. We want Canada to lead again.
The political nature of our advocacy precludes us from acquiring charitable status and securing any significant financial support. You can support our advocacy by donating here or you can volunteer your time by signing up here to visit government websites to copy and paste emails into our database. A few hours of your time over the next few weeks means that we'll be able to share this simple, low-cost Canadian innovation with legislators all around the world.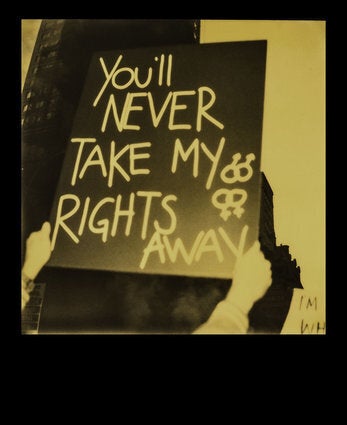 Trump
Popular in the Community