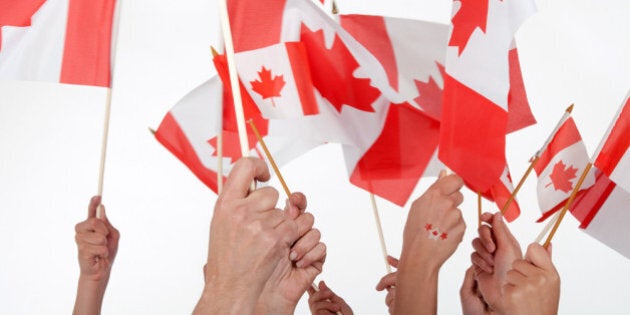 Maskarm K. Haile has called the world her "open university." She has traveled the world fulfilling a childhood dream of discovering something "that is bigger than life itself." She experienced the world by traveling as a "couch-surfer." She has discovered that most foreign strangers are no different from the neighbours that are often found in her diverse and multicultural Montreal neighborhood.
Tell us about your unique experience traveling the world.
For years the opening line for my emails read as "Where are you now?" and lately the question is "Are you done?" or "Were you able to find yourself?" For which I sarcastically answer, "I left a piece of me everywhere, which I need to go back to collect!" I have been on the road for as long as I can remember. I started traveling through books and stories or simply staring at the map daydreaming before I could barely understand what traveling is all about.
As a child, my dream of traveling was bigger than life itself. I wanted nothing but to discover the mystery of this beautiful world that we live in. I started out as a young and fearless traveler openly bargaining my life with the universe, willingly surrendering my life, beliefs and understanding. In return, all I wanted was for my heart and mind to open to a new learning, to be tolerant and respectful, to explore and appreciate the world as it is.
You have been exposed to many unique cultures that are perhaps only found in Canada?
Though my upbringing, culture and society wanted it differently, somehow deep inside, I knew I was going to embark on a journey that would forever change my life. I was in the quest of a lifetime served by the beautiful world which I call my open university! Through the years I found myself in different countries, towns, villages, churches, temples, mosques, synagogues.
I ate rice and noodles for breakfast, crocodile meat for dinner, snacked on kudu biltong on safari in Africa. I attended weddings, funerals, birthdays, holidays and witnessed a candomblé (an African religion) ceremony with complete strangers that opened up their hearts and homes to me.
Your experience as a couch-surfer must have been a unique way of seeing the world.
I shared my deepest thoughts, fears, and dreams with fellow travelers on long bus rides, in airport waiting rooms, and endless couch surfing nights, countless coffee meetings and sightseeing around the world. Mostly, people are curious to know why and how I am traveling, but the one question that made me actually respond today is "what am I getting out of it?"
I did not start traveling looking for something, nor did I know what to look for. I simply showed up in most places armed with guidebooks, the desire to learn and to experience life.
The truth is that it is not really hard to stay on the road when you have a passion for nature, culture and above all, people. I happen to have them all, but the one thing that kept me going were the generous people that crossed my path, humbly opened their heart and house, and they inspired me to see that there is more to life.
Share with us some interesting experiences.
So here are my few sample stories that I share from the heart. Starting from Africa, where I was born, and I keep going back and forth for more, with the Ethiopian ambassador in Accra, Ghana, who found me on the street looking for a hostel and took me to his wife and kids without hesitation just because I was Ethiopian.
In Gisenyi, Rwanda, a tour operator overheard my conversation in the hostel about crossing the border to Goma, DRC, and the next day. Tired from trying to convince me that it was not the safest place to go wandering around on my own, he decided to escort me to the border himself, where after making sure that I was safe, he returned to Rwanda. Never asked for a penny, all he wanted was for me to be safe!
In Khartoum, Sudan, I met a man with my fellow travelers at a bus station. He welcomed us as if we were his old lost friends. He offered us a place to stay and truly showed us the Sudanese hospitality for which they are well known. Of course, I'll never forget the Sudanese camel merchant who was so concerned about my status in society who offered to marry me to spare me from the humiliation of being not married, as he put it!
The Israeli man in Haifa who felt responsible for my life and stopped his car to lecture me on the danger of hitchhiking and ended up driving me to a bus station, paid my bus fair and made sure I boarded the bus to Jerusalem.
Welcoming 2010, dressed in white in Copacabana, Brazil with 400-plus "couch-surfers" who came from around the world, partying hard till the magical sunrise on the beach and having fun standing on the street giving free hugs to complete strangers.
It's these endless stories that keep me on the road, maintain my sanity and make me appreciate my life. When I found myself under a door frame in Mendoza, Argentina, when the earthquake hit and had what seemed like my last conversation with God, all I had to say was "Thank you for all the blessings I received."
Popular in the Community