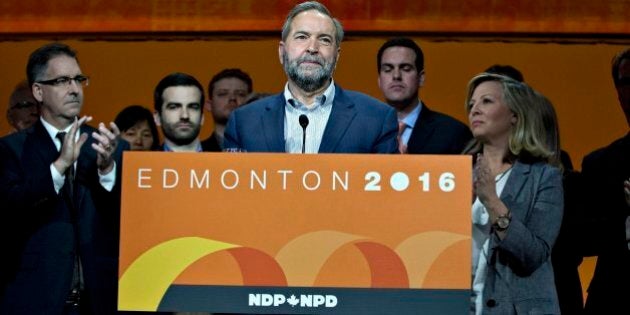 The media and some observers may say that the 2016 NDP Federal Convention will be remembered for the leadership vote or for the debate over a manifesto. But that's not what I'll remember about the convention.
I'll remember seeing nearly 2,000 New Democrats of diverse backgrounds from coast to coast to coast coming together on Treaty 6 territory.
I'll remember the incredible people that I met -- from high school students new to politics to long-time activists who could recall stories of the Tommy Douglas days.
I'll remember the words of those who rose to the microphones to speak to the issues that they care about so deeply. Like Yvon Godin, who brought delegates to their feet with his passionate plea for improved EI and better support for workers. Or Niki Ashton, who incisively tore apart colonialist policies in demanding better First Nations living conditions.
I'll remember the exhilarating emotion and energy in the room, and the tears in the eyes of those around me, as Alberta Premier Rachel Notley called on New Democrats to keep faith with our values and to stand with the progressive majority across our country, while never giving up.
I'll remember the absolute grace and humility with which Tom Mulcair addressed the crowd following the vote, calling on us to leave the convention strong and united, and to focus on continuing to be the party that dreams no small dreams.
I'll remember the spirited conversations that I heard between those who'd only just met, yet who you'd think had been friends for years, and I'll remember the emotional embraces that I witnessed as friends old and new parted ways.
I'll remember seeing candidates like Jillian Ratti and Aaron Paquette with their children on their laps, who sacrificed time with their families over a very long campaign so that they could be part of building a better future not just for their kids, but for generations to come.
And I'll remember that the future that they're working for and that so many before us did as well is not a distant dream, but one that by working together, is closer than ever to becoming a reality.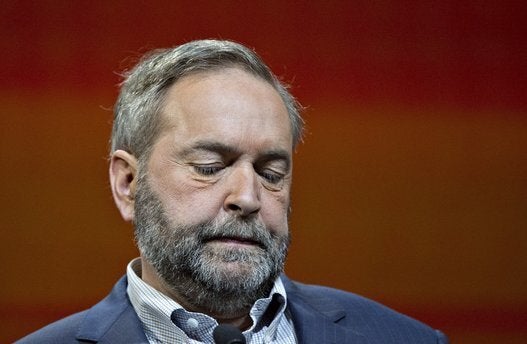 NDP Convention 2016
Popular in the Community