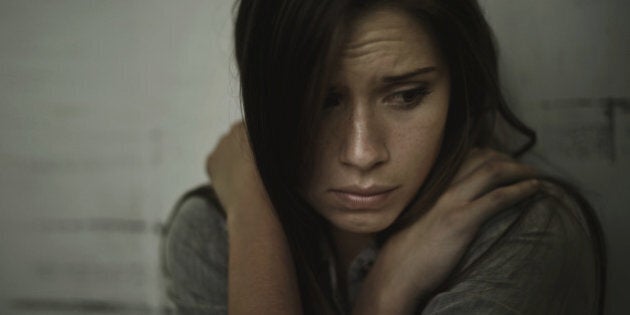 In Canada, the first week in May is designated "Mental Health Week," and according to the Canadian Mental Health Association, the purpose is "to encourage people from all walks of life to learn, talk, reflect and engage with others on all issues relating to mental health". We are encouraged to #getloud for mental health.
In the US, the entire month of May is devoted to "mental health".
However, I have to say that I am perplexed about the reason we "celebrate" mental health in both Canada and the US. I assume we are celebrating, but I'm not really sure what we are celebrating or what we are doing.
What is not "celebrated" is our abysmal record on providing treatment and resources to those who suffer from serious mental illnesses like schizophrenia, bipolar disorder, severe depression and other illnesses. And note, I said illness not health. There is a difference. A poster circulating on the internet expresses the problem extremely well. It says:
Saying "Mental Health" for schizophrenia is like saying "Physical Health" for cancer
You can substitute serious mental illness for schizophrenia above.
Justin Trudeau had this to say at the start of the week, "Let us use our voices this week to help change the way society views mental health issues and those living with them. Now is the time to GET LOUD for mental health."
And of course, he uses the word issue as in mental health issues. Hamilton psychiatrist, Dr. David Laing Dawson, discussed the use of the word issue in one of his blogs and commented that "by calling mental illness an issue we are placating the deniers of mental illness and we are reducing it to an abstraction, a topic for discussion and debate, rather than a reality in our midst...."
And he ended his blog by stating "But let's stop with the "issue" when we are naming or describing a painful reality."
The painful reality of mental illness in both the US and Canada is that we do not have enough resources like hospital beds, community treatment, housing, etc to provide the proper treatment that is currently available for these who suffer.
Readers of my blogs on Huffington Post know that many of them deal with the inadequate services that those with the most serious mental illnesses receive in Canada. It is hard to pick out one as so many of them deal with this problem. If we were to have a realistic group of people representing the faces of mental illness in Canada, we would have someone who is in solitary confinement in a prison and someone who is homeless.
One of Correction Services Canada's top priorities is to deal with the mental health needs of its population. They estimate that 38% of incoming prisoners suffer with a mental illness. In his June 2015 report, the Correctional Investigator of Canada, Harold Sapers, found that "mental health issues are two to three times more common in prison than in the general community".
In Ontario, the Globe and Mail recently analyzed the long-term solitary confinement of prisoners in Ontario and found that 40% were locked away for more than 30 or more straight days. This is twice the limit permitted by the UN in its Nelson Mandela Rules.
On 40 per cent of the files, staff gave mental health or special needs as part of the justification for their prolonged segregation, a figure that seems to clash with provincial policy stating that segregation should never be used for inmates with mental illness until all other housing alternatives have been considered and documented.
In the US, a recent report disclosed that there at 10 times the number of mentally ill in prison than in state psychiatric hospitals. Most of them, the report states, would have been in psychiatric hospitals before they began to be closed. The largest mental hospital in the US is Cook County Jail in Chicago.
And what about homelessness? According to the Centre For Addiction and Mental Health in Toronto, surveys of various Canadian cities put the percentage of homeless who suffer from mental illness at between 23 and 67 per cent. Furthermore, "While mental illness accounts for about 10% of the burden of disease in Ontario, it receives just 7 per cent of health care dollars. Relative to this burden, mental health care in Ontario is underfunded by about $1.5 billion".
Again, in the US, about one third of the homeless are people who suffer from untreated mental illness
In a 2015 survey done by the Mood Disorders Society of Canada, the top priority for the respondents (91 per cent) was the need to have greater access to professionals. Over one third (38 per cent) said that the wait for diagnosis was over 12 months. In the most recent tragedy that took place in the middle of Mental Health Awareness Week, a 38 year old man was released from Burnaby, BC General Hospital where he had resided for three days due to suicidal thoughts. His mother had asked hospital staff to release him to her care but they did not do that. They gave him a bus ticket and sent him on his own. He committed suicide shortly after.
Clearly, as a society, we need more than simply being aware of mental health once or twice a year. We need a time when we can reflect collectively on how inadequately we treat those amongst us who have a brain illness. And we need to lobby to right that wrong. The money spent on these awareness campaigns could be put to better use providing more services for those who desperately need them.
Follow HuffPost Canada Blogs on Facebook