Oh, the horror! If the world doesn't find a way to produce more coffee, and fast, it's very possible that we could see a shortage.
Andrea Illy, the chairman and CEO of Illycafe SpA, a Trieste, Italy-based coffee roaster, told Bloomberg last week that global production will have to ramp up by 40 to 50 million bags in the next decade to keep up with consumption. Global warming also threatens crops, as do low prices that discourage farmers.
"Sooner or later, in months or years, we'll have to make a bold decision about what to do," he said. "We don't know where this coffee will come from."
Consumption will go up by a third to 200 million bags by 2030, Michael R. Neumann, chairman of the board of trustees at a foundation that's associated with German-based coffee merchant Neumann Kaffee Gruppe, told Bloomberg.
Much of the increase in demand comes from developing countries like China, India and Brazil, the latter of which produces most of the world's coffee, according to the Washington Post.
The country saw its worst drought in decades in 2014, destroying coffee crops and leading prices to jump by more than 50 per cent.
The U.S. Department of Agriculture forecast back in June that coffee yields will bounce back in 2015-2016, due to some recovery in Brazil and record output in Honduras and Indonesia. However, record consumption and exports are expected to bring inventories to their lowest level in four years.
One of the world's most popular coffee species is particularly threatened by climate change, as rising temperatures and shifting rainfall patterns limit where it can grow, according to the Guardian. Arabica, which accounts for 70 per cent of the global market share, is very sensitive to increases in temperature.
Brazil, Indonesia, Colombia and Vietnam produce 65 per cent of the world's arabica, according to a recent study, and one of its co-authors says to avoid crop losses, they'll have to look at breeding new varieties that can handle higher temperatures.
"Climate change is going to have a massive impact, so we need to emphasize that the sector – and everyone – has to work together, or everybody will lose out," climate change specialist Peter Läderach told the Guardian.
But coffee-drinkers aren't alone. Lovers of peanut butter, craft beer, fresh fish and bananas may also have to go without as global warming progresses. Time to develop a taste for local vegetables and rice?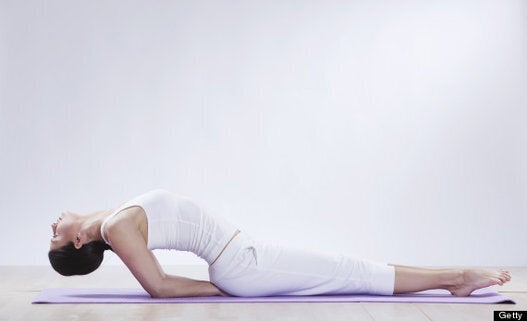 Wake Up Without Coffee