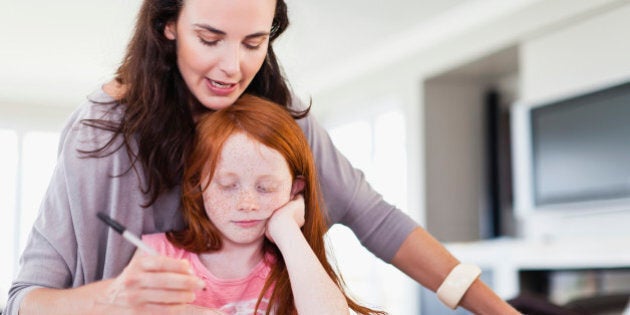 You've been in limbo this month and your family deserves better. Your child has moved on from our labour dispute weeks ago, and is enjoying an early break to their summer. But we haven't mentioned in the media enough about how much you've been inconvenienced with the erratic interruptions to your work schedule and the juggling you've undertaken to keep everyone in your care safe, engaged, and happy. You've taken a hit financially. You're frustrated.
After all, the teachers were striking when you were a child and it doesn't seem like there's ever going to be a peaceful resolution. You wish you had the finances available for more stable, predictable, educational options. I get it.
I often think of the raw deal you've been given when I'm on the line. You drive by on your bike or in the car, honking support, as you rush between appointments or take turns hosting neighbourhood kids at your house. You work so hard at your job, then volunteer for the PAC (parent advisory committee), and in our classrooms when we need help, and yet you've been so incredibly put out. Your support through this process is humbling and appreciated. No one's out there honking for you, but they should be.
Dear parents, you seem to know that our fight is about class composition; it's always been about that, even since we were kids. Back then, your teachers fought for a manageable class load; now we're all just trying to get it back.
When I first started, my class limit for primary would've been 22. That's gone.
I would've been able reduce my class limit by one student if I had two students in my class with special needs. If "in very exceptional circumstances, a third special needs student is added" I could reduce by another student. My ripped-up collective agreement also stated, "In no circumstances, however, will a class be exceeded by more than three students with special needs." Gone, baby, gone.
If by rare chance, my special needs number was higher than three, I could grieve this at the school and district level. Compensations like extra prep time would have been provided, or a part-time teacher (not just a support worker) might have been hired to help me meet the needs of my class. Gone.
We used to have better access to school psychologists so we could pinpoint our support to struggling students. Now it's a two- to three-year waitlist to test for learning difficulties.
I used to be able to send students to independently work in the library at any time of the day and expect for them to receive help or support. Our specialist teachers have been cut and so our busy librarian is covering our teaching preps in between managing all the learning resources for the entire school. She's Superwoman.
Resource teachers used to have a classroom that was an open learning environment for the children with special needs. Gone. Now our resource teacher has to juggle all the IEPs, without really getting to know the kids, because she's also teaching all the Learning Assistance and English Language classes in the school. Oh, and she's burning out every two years so this position is a rotating door.
Dear parents, I believe that my employer shouldn't be able to load up my classroom without limits and expect that I'm going to provide a good service for your child. It's just not humanly possible.
This is precisely why Alex left teaching two years ago. In her first year, she was teaching in the hardest neighborhood in the Lower Mainland. No limits, no protection, no advocacy, no feeling of success. She told me she would cry every night on her commute home. Don't worry -- she's happy now; she's my hairstylist.
I love public education because schools are inclusive at their very core. All who register can attend, regardless of economics or abilities. It's why the world comes to Canada. They want their children to have the same future options as anyone else. They've seen how two-tier systems work in other countries and they want something better. But with per-student funding at about $1,000 less per student in B.C., one has to wonder if a strategy is in place to starve public schools to allow a privatized system to grow for the haves and have-less.
This is what I think about when I'm wearing my sign: I'm resolved to take a stand for public education and this might be the hill I die on. After all if not now, when? We have two Supreme Court rulings in our favor to bring back our constitutional rights to protect class-size limits and composition. We have a Supreme Court ruling stating that our government has a history of bargaining with us in bad faith and provoking the last strike (and I wonder, maybe this one, too?) How can teachers possibly trust our government to negotiate our contract fairly if we dare separate issues: wage from class composition?
Dear parents, my hope is that all this inconvenience to you, all this limbo of juggling child care, you needing to leave work early, etc., will eventually lead to an improved learning situation for your children. That's what matters to me. I'm not on the line thinking about what I'd do if I had an extra $40 dollars a month.
Where did the money go? Don't tell me the Olympic-style legacy pool in my neighborhood is supposed to compensate for 12 years of an increasingly impossible class load. Don't tell me that B.C.'s public education will continue in limbo and decline, that we've hit our prime. Having taught overseas and observed what's happened to education in the U.S., I am resolved to fight with my B.C. colleagues to claw back inch by inch for the learning conditions we used to be able to provide to our students.
Dear parents, this strike has put your family (and mine) through the wringer -- I get that -- but somehow you are still with us in support. I acknowledge your sacrifices and inconveniences... I honk for you!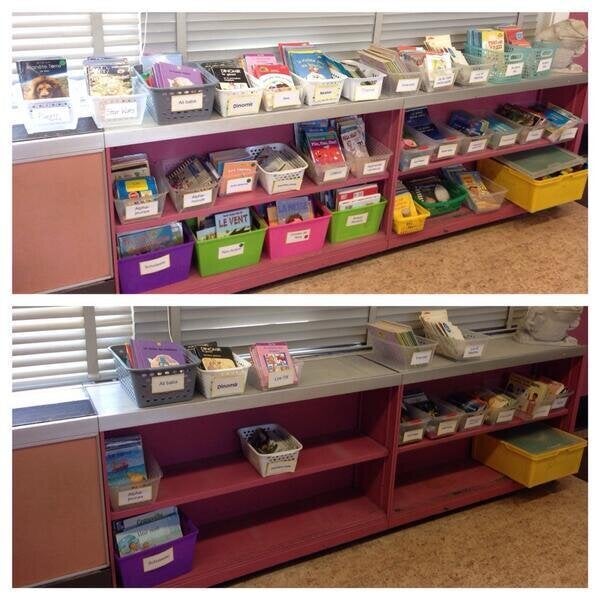 B.C. Public School Classrooms
Related blogs on The Huffington Post B.C.:
Popular in the Community