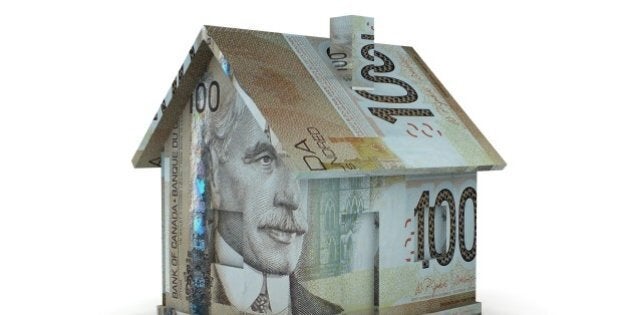 If you've ever heard the axiom, "Don't wait to buy real estate, buy real estate and wait," this story will define its meaning. It also underlines the value of real estate over the long term.
Since 2016 is a leap year, and Feb. 29 approaches, we thought it would be interesting to examine Canadian home price growth using four-year intervals.
We've gone all the way back to 1984, and the home price growth is, well... You won't believe it.
FIRST, WHAT DRIVES REAL ESTATE?
Strong historic home price growth might be an expected result, given that real estate is a proven performer over the long term. But looking at price growth in these four-year windows from now to 1984 shows some pretty staggering appreciation.
It's important, however, to take inflation and other factors into account.
Housing market activity can fluctuate greatly over short time frames, says Bob Dugan, chief economist, Canada Mortgage and Housing Corp. (CMHC). Over the course of a given four-year period, for example, housing market activity will reflect temporary factors such as swings in supply and demand that accompany normal economic ups-and-downs, as well as other transitory macroeconomic factors.
"It is important to examine historical housing market indicators in the context of these additional factors."

"While it is true that nominal house price growth was very strong in the four-year window of 1984 to 1988, this coincided with a period of strong overall inflation. Similarly, if we calculate house price growth over the entire period of 1984 to the present using nominal measures, it would be surprising not to see spectacular results for growth, since we are not accounting for the impact of overall inflation over that span of time."
It's also important to note that mortgage rates have declined significantly since 1984, which, combined with income growth, has increased the borrowing capacity of homebuyers. "As a result, homebuyers could increasingly afford more expensive homes, which in turn contributed to the rise in average prices."
Sticking with the unadjusted numbers, looking at Greater Vancouver, there was huge growth -- 53 per cent -- from 1988 to 1992. What happened in this market over that period to contribute to such growth?

Source: Canadian Real Estate Association
Hello Expo 86, the world exposition that showcased the city and the province.
"Demand to live in the region picked-up in the late 1980s and early 1990s," thanks to this international event, says Richard K. Sam, principal market analyst for Vancouver at CMHC.
"An expanding economy and employment opportunities attracted people to Vancouver and fueled population-based demand for housing. Migration to the area was high, especially interprovincial migration."
B.C. recorded a net gain of 125,880 people from other provinces between 1986 and 1991, Sam says. Along with job growth, wages and salaries grew at a faster pace, particular from 1988 to 1990.
"With these fundamental drivers in place, the demand for housing increased. Vacancy rates in the rental market were below one per cent from 1988 to 1990, and existing home sales reached relatively high levels. Home prices increased as demand exceeded supply."
Economic and job growth related to the infrastructure spending to support the 2010 Winter Olympics were also among the main drivers of price growth from 2004 to 2008.
Vancouver wasn't the only market in western Canada that was booming from 2004 to 2008. Average home prices in Calgary grew by 82 per cent, and in Edmonton 85 per cent. Even Winnipeg saw 62-per-cent growth.

Source: Canadian Real Estate Association
Strong economic growth in Alberta and Manitoba generated employment opportunities and attracted many migrants to these provinces, according to Lai Sing Louie, regional economist, Prairies and Territories, for CMHC.

Source: Canadian Real Estate Association
"Alberta's economy generated many jobs in this period, with a peak annual growth rate of five per cent in 2006. In Calgary and Edmonton, the unemployment rates were below four per cent for large periods and temporary foreign workers began to help fill the labour shortage."
As result of strong economic and demographic growth, housing demand increased, lifting housing prices.
While Vancouver achieved huge gains from 1988 to 1992, and the rest of Canada saw decent growth, the GTA was the only market in Canada to decline, by four per cent, (and again by three per cent from 1992 to 1996). What happened?

Source: Canadian Real Estate Association
"All indicators pointed to a bubble in the Toronto housing market during the late 1980s and early 1990s," says Dana Senagama, principal market analyst for GTA. "The market overheated, which led to an acceleration in house price growth. House prices then became overvalued, and overbuilding was observed before a significant decline in house prices was noted."
Toronto's housing market faced significant macro-economic headwinds, from a recession in 1990-91. Mortgage rates were increasing at the same time.
"These headwinds resulted in significant job losses, and the subsequent years saw very slow job growth," says Senagama. "Leading up to the recession, Toronto's real estate market had gone through a fairly exuberant period that resulted in rapid price growth and home construction. Between 1986 and 1989, home prices were growing at 20 to 30 per cent per year, on average. This encouraged builders to increase supply based on speculation that the previously strong demand would still be there."
But by 1990, Toronto's new home market had a large overhang of unsold inventory. The weak recovery in Toronto's job market and higher mortgage rates led to a lack of buyers, and the market was unable to absorb inventory fast enough to maintain price levels.
For more on Canada's historical home price growth, market by market, click here.
Follow HuffPost Canada Blogs on Facebook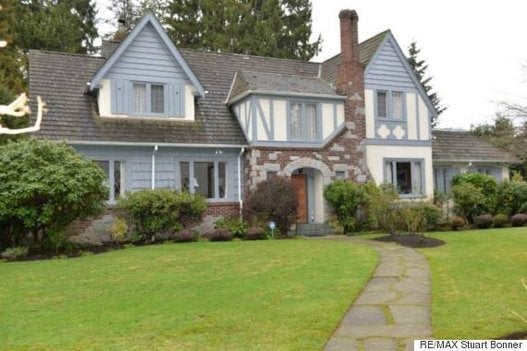 Craziest Vancouver Real Estate Stories Of 2015