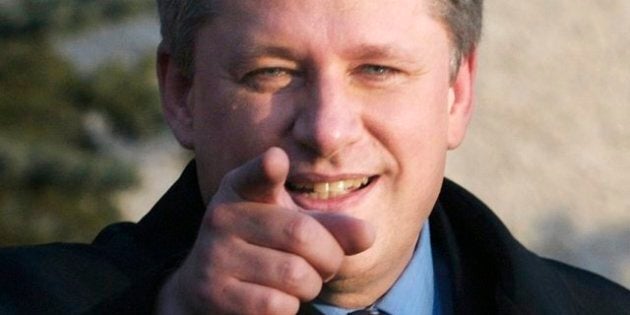 Last week, a year-old letter signed by the associations representing the petroleum, gas and pipeline industry in Canada was exposed. It asked the federal government to modify six critical environmental laws that inconvenienced the signers' industries.
Five of these laws have since been chopped up into omnibus bills C-38 and C-45, which significantly dismantled Canada's environmental protection. The letter was obtained last week by Greenpeace via Access to Information.
Before specifically naming which environmental laws they want changed and getting into the details of those desired changes, the letter characterizes Canada's environmental law as "almost entirely focused on preventing bad things from happening" and puzzlingly attempts to criticizes it for being so:
"We believe that the basic approach embodied in existing legislation is out-dated. At the heart of most existing legislation is a philosophy of prohibiting harm; 'environmental' legislation is almost entirely focused on preventing bad things from happening rather than enabling responsible outcomes. This results in a position of adversarial prohibition, rather than enabling collaborative conservation to achieve agreed common goals."
It is more than troubling that this letter explicitly names the acts the signatories want altered and goes on to specifically spell out the changes they want to our country's environmental safety net. It is more than suspicious that we have now seen most of these changes come to pass in omnibus bills C-38 and C-45.
In their letter, the petroleum, gas and pipeline industry associations identified the National Energy Board Act, Canadian Environmental Assessment Act, Species at Risk Act, Fisheries Act, Migratory Birds Convention Act and the Navigable Waters Protection Act as part of an "out-dated" approach. So far, the migratory birds are the only ones that have since escaped having their federal protection eliminated.
Take a moment to unwind and then brace yourself for the next part of the letter. After identifying the environmental regulation easements that we have now seen put in place, the letter moves on to suggest the federal government rework First Nation's land claims:
"In addition to considering regulatory reform in the context of environmental legislation and regulation, in parallel progress must be made on issues associated with Aboriginal consultation."
As with the environmental protection eliminations, the requested changes to the Indian Act are solely in the interest of the industries that sent the letter, and not in the interest of the communities and peoples affected. Of course the federal government was quick to comply with this request as well, and we are currently seeing the frustration of the people play out across the nation. Driven over the edge, they march and rally now, having already decided to take matters into their own hands. With Idle No More, they are bravely standing in opposition to the very things that should have every Canadian on their feet and expressing outrage.
Never should one industry get to write Canada's environmental law. Never should one industry get to rewrite Canada's treaties. Never should one industry be listened to over the voice of tens of thousands of protesting citizens.
The letter was signed by the Canadian Association of Petroleum Producers, Canadian Energy Pipeline Association, Canadian Gas Association and the Canadian Petroleum Products Institute. It was surely just one element in a broader conversation of lobbying. Of course we all know that lobbying on this level exists and has its effects.
The scandal here is that the Harper government is blatantly adhering to the interests of one industry -- adhering to the interests of one industry over other industries, adhering to the interests of one industry over the broader interests of all Canadians, and adhering to the interests of one industry over the fundamental protection of our land and waters.
What are we to make of how easy a time these industry lobbyists had at furthering their own interests? It begins to seem outlandish when we compare this to how difficult of a time Canadian citizens have when simply asking their government to pass these kinds of bills openly (with debate and dialogue, and not all lumped together like some mega-omnibus bill).
What are we to make that a letter from an oil, gas and pipeline lobby group and addressed to only the Minister of Environment Canada and the Minister of Natural Resources Canada appears to set in motion deep reforms to the relationship the federal government has with our First Nation peoples?
If we let basic protection of our environments, communities or commitments lapse, then it won't be long before we have to attend the consequences. These will be the kind of consequences without easy remedy. I'll be honest, I write this with the idea that exposing the scandal here could bring more people into action. But what kind of action?
Let this letter help us all understand the mechanics of lobbying -- beyond experiencing its effects on a daily basis. It is positive to see that many Canadians are being encouraged to bypass the limited media coverage of these concerns and go and seek out this information for themselves. Choose one part of these omnibus bills and examine it closely. If you enjoy having healthy streams, rivers and lakes then perhaps start with that aspect.
The Act which previously provided basic protection for our Canadian waters was eliminated and its replacement is called the Navigation Protection Act. Notice first that the word "water" has been removed from the title; that will give you insight into the meat of this Act.
If you get a big kick out of horrifying dismal catastrophes then you will love this next part: Bridges are mentioned in this new replacement Act but there is no federal governing policy for how pipelines are regulated when they near or cross water. Recall that one of the four signees of the lobby letter was the Canadian Energy Pipeline Association.
Bill C-45 tries to reassure us that "Canadian waters will continue to be protected by Transport Canada's marine safety laws, the Fisheries Act, the Canadian Environmental Assessment Act, 2012 and various provincial statutes." But anyone who has been following along will remember that the Canadian Environmental Assessment Act and the Fisheries Act were both gutted in omnibus budget bill C-38 when resource interests were favoured over the health of the environment.
What on Earth are we doing? Or rather, what are we allowing to be done? Nature strives to experience the hospitality of our human world. We cannot let government's failings represent our humanness. We must give mercy and deep appreciation in the form of basic environmental protection.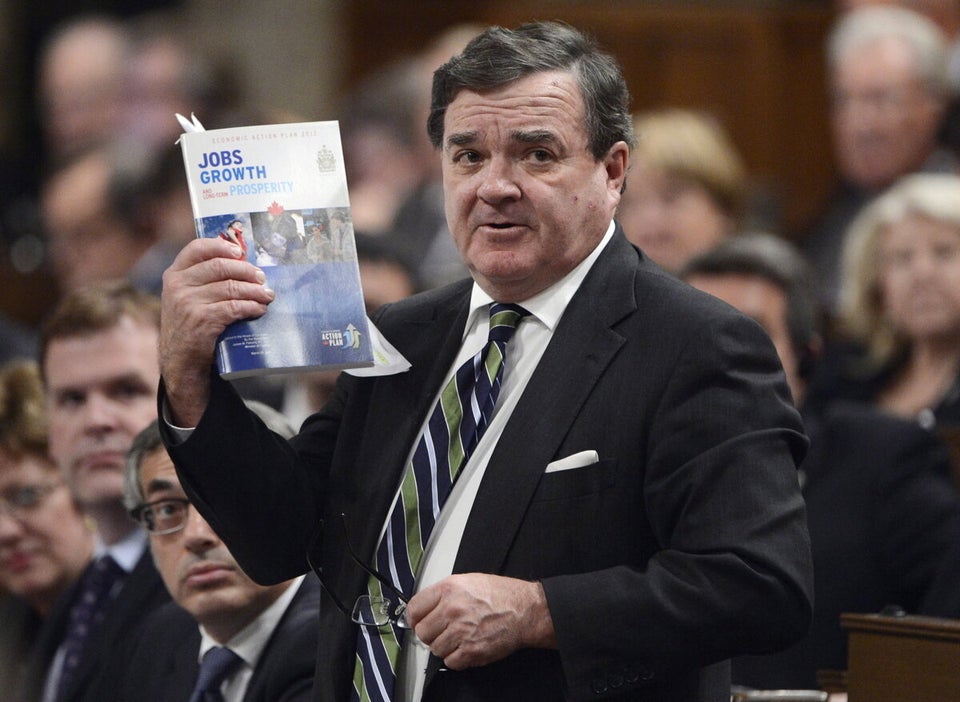 What's In Omnibus Budget Bill C-45?